Tue, 11/30/2021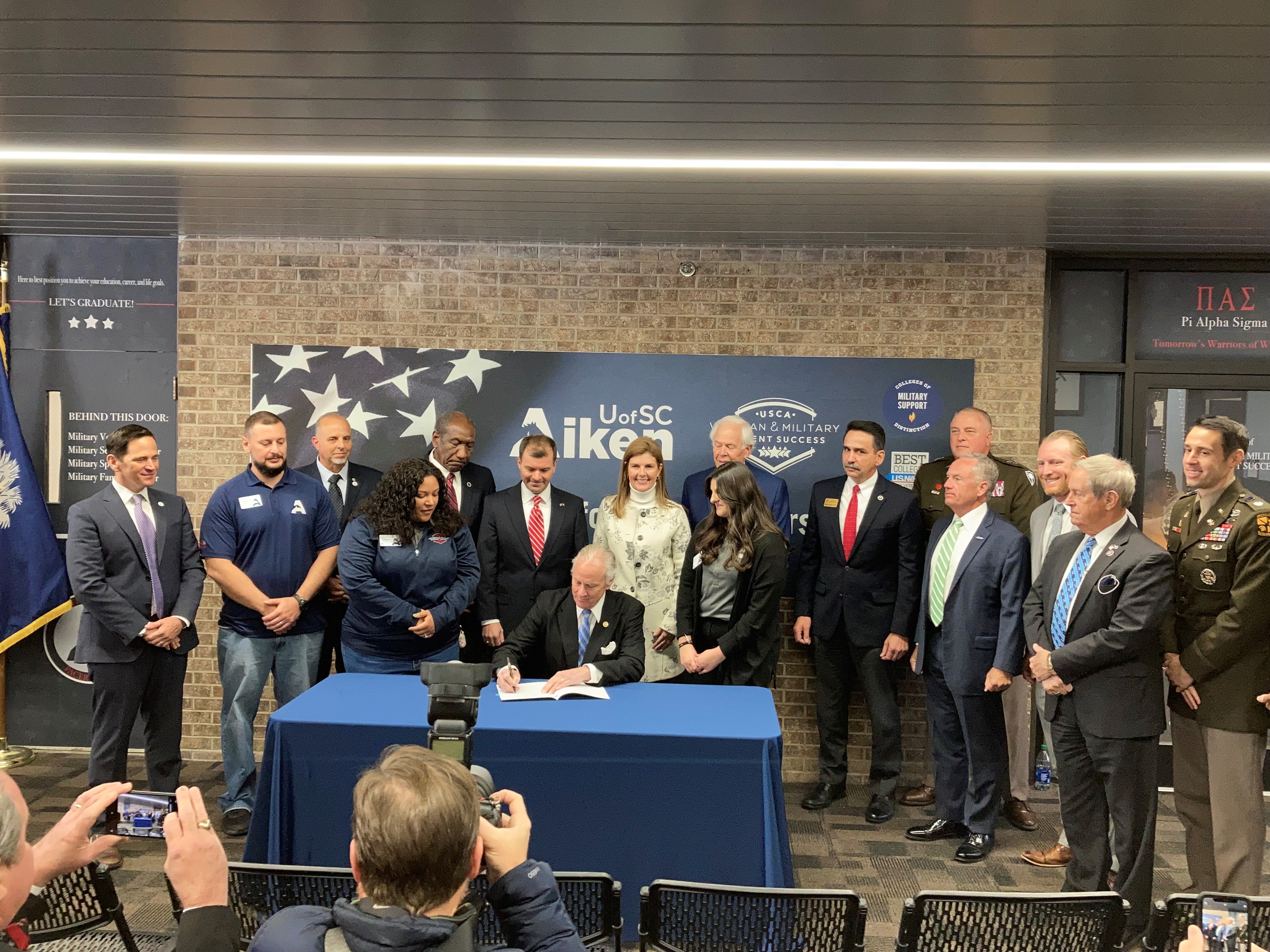 AIKEN, S.C. - South Carolina Department of Veterans' Affairs (SCDVA) Secretary Will Grimsley traveled to the University of South Carolina-Aiken for Governor Henry McMaster's ceremonial bill signing of S.241 on Military Tuition Rates. The legislation provides Veterans or their dependents using GI Bill education benefits with access to in-state tuition at South Carolina's universities, colleges, and technical colleges regardless of when they left military service. Previously, Veterans had to enroll within three years of leaving service to receive immediate in-state tuition benefits.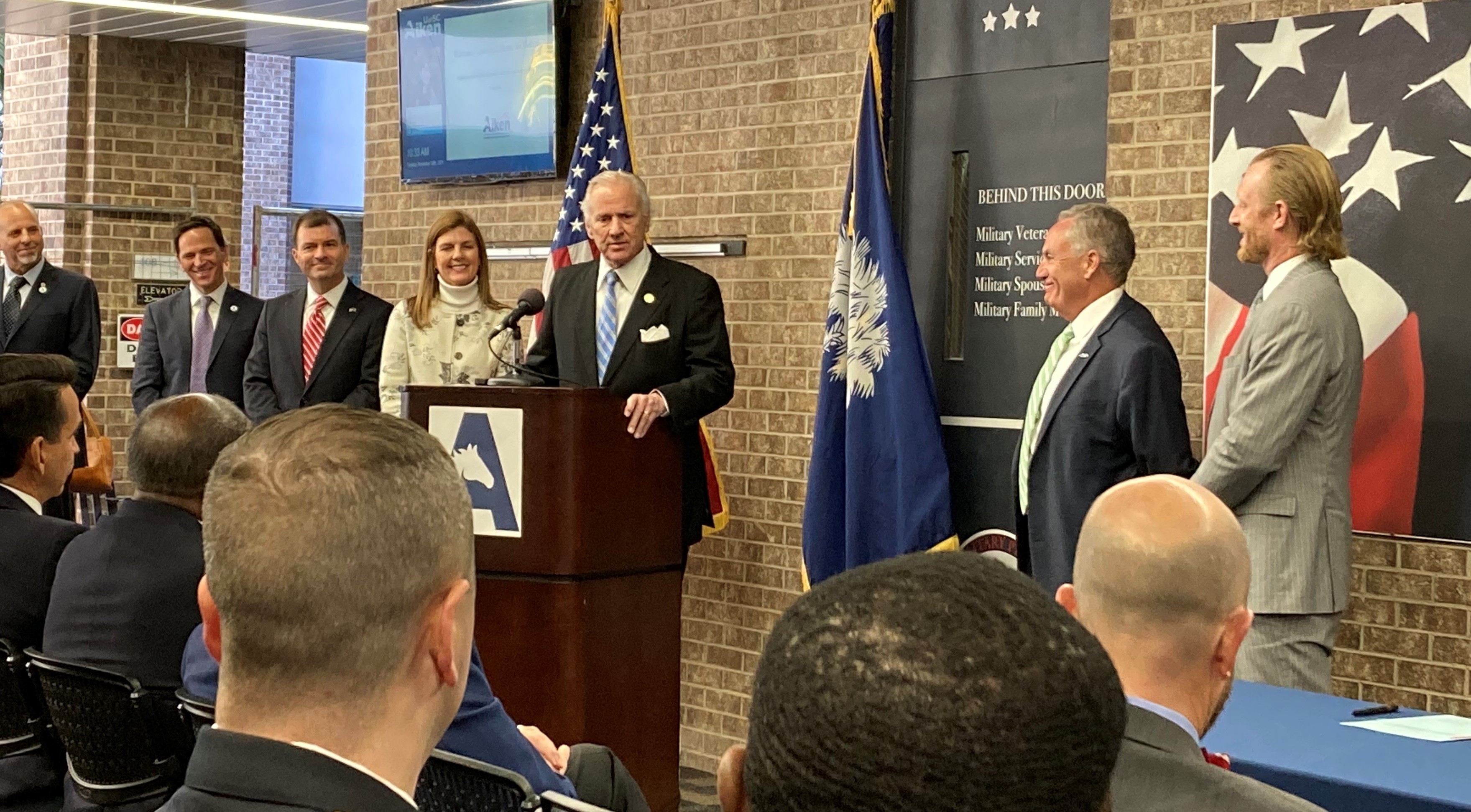 "This step we are taking today is one more step in saying thank you to our Veterans, but also saying welcome, we want you here," said Governor Henry McMaster.
"South Carolina has a long history of being a military-friendly state that takes pride in its Veterans. This legislation is a way for South Carolina to honor and reward those who served while also attracting Veterans with unique skills and experiences to our colleges, universities, and communities." 
SCDVA Secretary Will Grimsley echoes the Governor's sentiments that this new legislation is a major benefit for South Carolina when it comes to attracting military members and Veterans to make the Palmetto State their new or permanent home.
"We're using this as a national recruiting tool," said Grimsley. "South Carolina is one of the few states where the Veteran population has remained steady or has actually gone up, whereas in other states it is going down. This is not such a well-kept secret that this is a great place to come live and work, and we're going to exploit that, we're going to recruit heavily across the United States." 
Senator Tom Young, Jr. (R-Aiken) is the sponsor of S.241 says the bill is a win for the military community in South Carolina. "It is a priority of the Military Base Task Force, and it is another step forward as we continue to make South Carolina the most Veteran-friendly state in the country."
Marine Veteran, Robert Murphy is the Director of the Veteran and Military Student Success Center at UofSC-Aiken. Murphy completed all of his formal education by optimizing the Post 9/11 GI Bill. Murphy says S.241 will now make it possible for Veterans to use the GI Bill to pay for their education in South Carolina, who would have otherwise faced out-of-state residency tuition issues.
"It closes that gap so that no matter where you are in the military, you can come to South Carolina and pay in-state tuition and the GI Bill covers that, nothing comes out of your pocket for tuition and fees."
State Lieutenant Governor Pamela Evette, South Carolina Congressman Joe Wilson, and Aiken County Veterans Affairs Officer Dwight Bradham were also in attendance of the ceremonial bill signing. The S.241 legislation went into effect on May 6, 2021.