Wed, 04/06/2022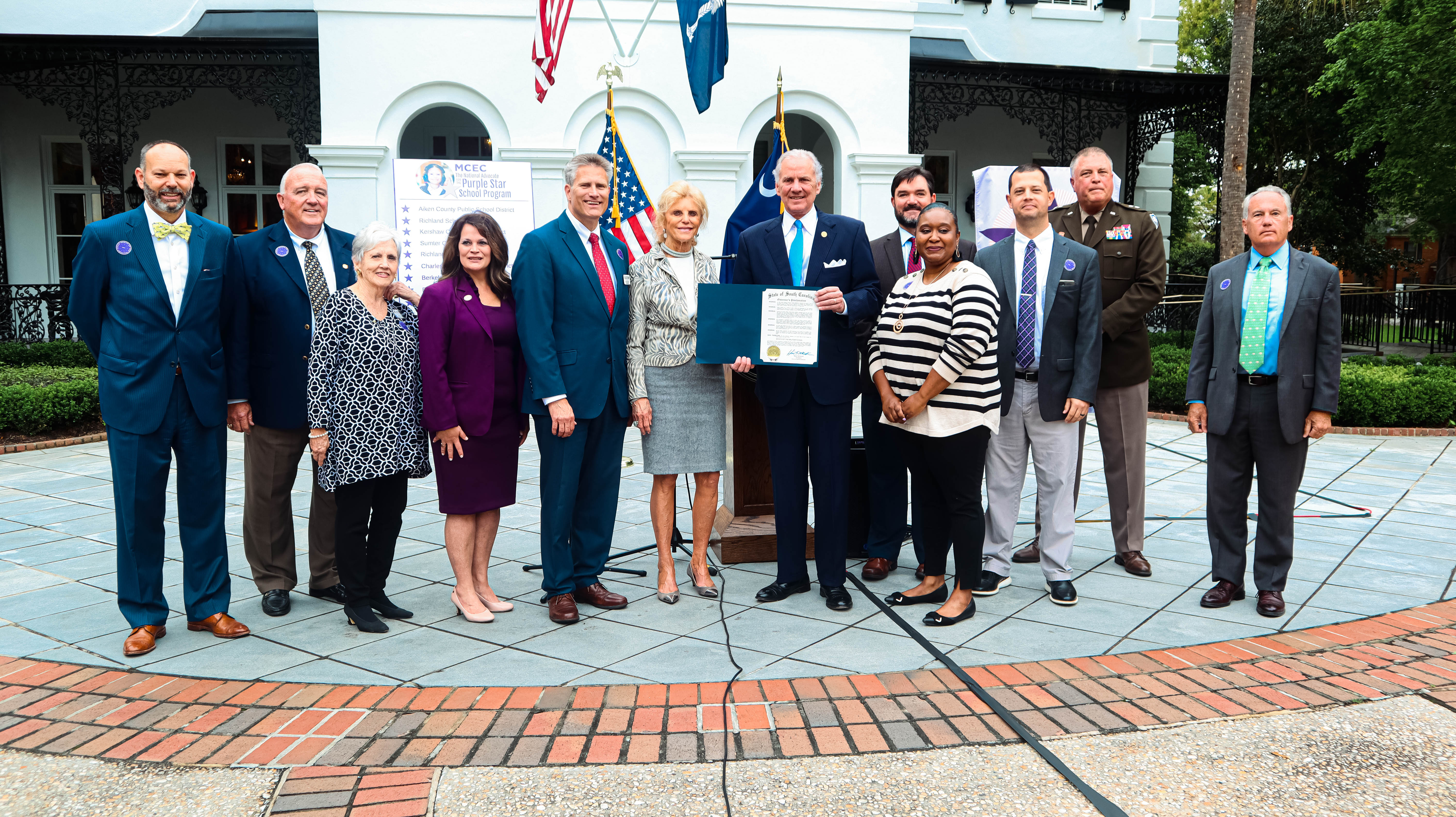 COLUMBIA, S.C. - South Carolina is continuing the national effort to ensure military-connected children are given the academic and social-emotional support needed when relocating to schools in the Palmetto State.
On Wednesday, April 6th South Carolina Governor Henry McMaster along with South Carolina Department of Veterans' Affairs (SCDVA) Secretary Will Grimsley, leaders from Anderson School District One, and superintendents from school districts around the state gathered to proclaim April as the Month of the Military Child during a news conference at the Governor's Mansion in Columbia. State leaders emphasized the role of Purple Star Schools in South Carolina in partnership with the Military Child Education Coalition. 
WATCH THE FULL NEWS CONFERENCE HERE
Anderson School District One is now the tenth Purple Star School District in the state as of April 2022. There are nine other districts with the designation:
Aiken County Public School District
Beaufort County School District
Berkeley County School District
Charleston County School District
Edgefield County School District
Kershaw County School District
Richland School District 1
Richland School District 2
Sumter County School District
The non-profit Military Child Education Coalition (MCEC) is the national advocate for Purple Star Schools, a grassroots initiative that encourages states and school districts to establish Purple Star School programs. The primary goal of these programs is to ensure that staff can help manage the academic requirements and planning challenges military-connected children face when they move between different schools.
These programs award Purple Star School designation to K-12 schools within the state or district that have committed to supporting military-connected children through specific measures. To date, more than 30 states including South Carolina have designated Purple Star Schools.