April 24, 2023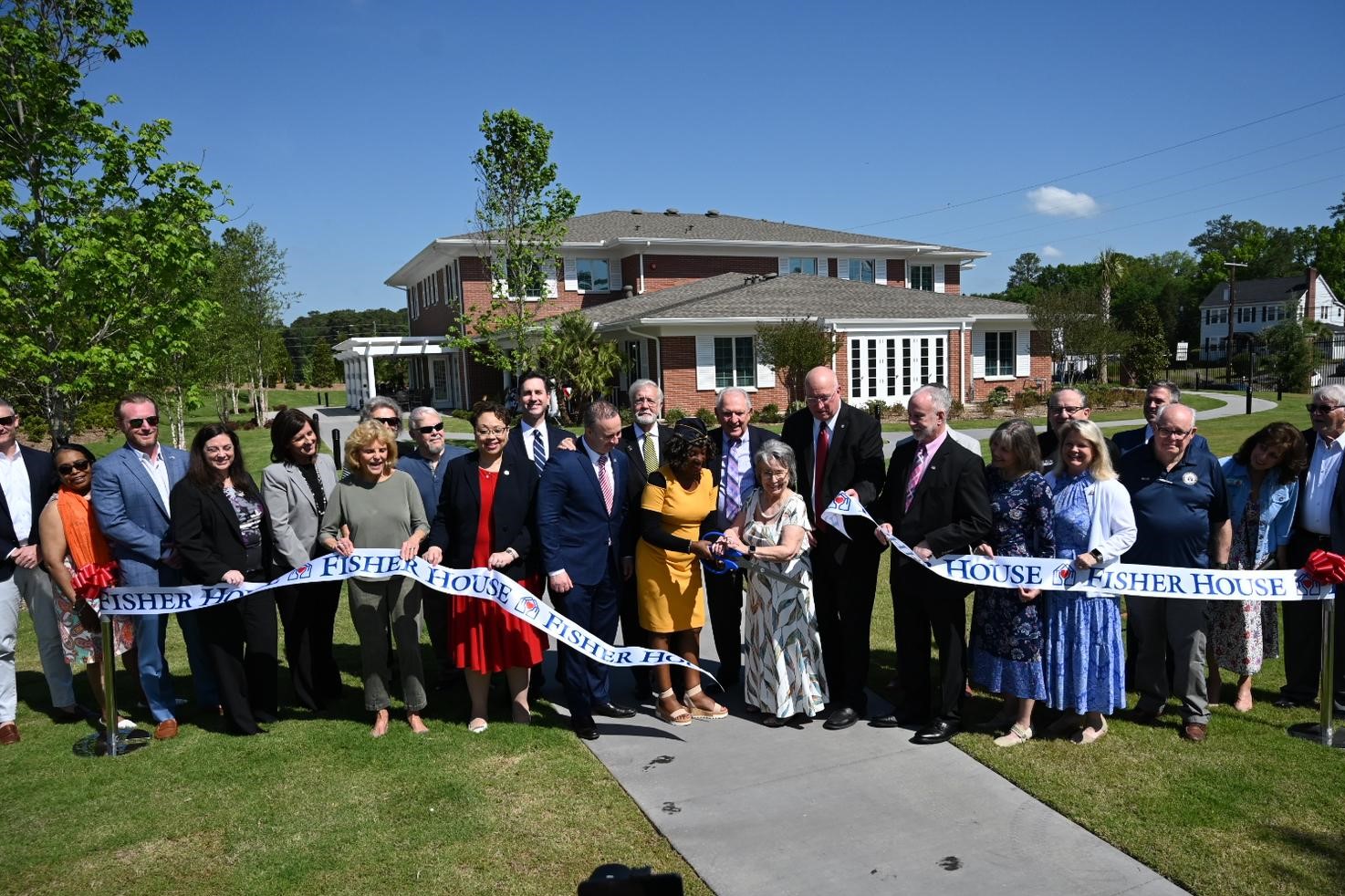 JOINT PRESS RELEASE provided by the Columbia VA Health Care System and Fisher House Foundation
COLUMBIA, S.C. (April 21, 2023) – The Columbia VA Health Care System (VAHCS) dedicated a new Fisher House at the Wm. Jennings Bryan Dorn VA Medical Center, in a ceremony presided by Assistant Under Secretary for Health for Patient Care Services/Chief Nursing Officer Dr. Christopher Saslo, President of Fisher House Foundation David A. Coker, and Columbia Veterans Affairs Health Care System Director/CEO Dr. David Omura. The nearly 15,000 sq. ft. Fisher House was completed in 2022 and will soon provide lodging for families of Veterans and military at no cost, allowing them to be close to their loved ones at the most stressful time, while they are receiving medical care. At full occupancy, it can save military and Veteran families more than half a million dollars each year.
"I remain inspired by the Fisher House Foundation's focus on providing the best home away from home lodging that anyone could hope to have available to them," said Columbia VA Director/CEO Omura. "This new Columbia VA Fisher House is a beautiful addition to our 97-acre campus. It will be a place where our Veterans and their families will feel the love and support of the Columbia VA team, and our wonderful volunteers daily."
This is the 94th house on Fisher House Foundation's Road to 100 Fisher Houses. The network of houses located across the country and in Germany and the United Kingdom will number 100 by the end of 2024. This is the second VA Fisher House in South Carolina joining the one located in Charleston.
"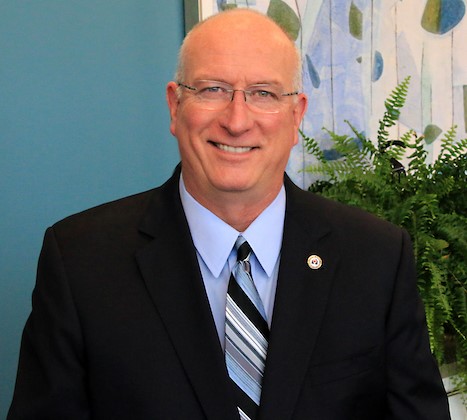 We are excited to dedicate the VA Columbia Fisher House," said President of Fisher House Foundation David A. Coker. "This house stands as a symbol of the strength of this community and willingness to care for those who have already given so much. The people of South Carolina have demonstrated by their example how to be a part of the solution and take care of our veterans and their families."
The Columbia Fisher House has 16 mobility accessible suites, a spacious kitchen, large communal living, dining and family rooms, laundry room and a shared patio. The home was gifted to VA upon completion as part of the public-private partnership between Fisher House Foundation and the Department of Veterans Affairs. Fisher House Foundation proudly recognizes the generosity of the following contributors for their extraordinary support of our military and veteran families: 84 Lumber Company, Blue Cross Blue Shield South Carolina, Dominion Energy South Carolina, In Honor of Captain Edmund W. Dreyfuss, Enterprise Rent-a-Car Foundation, Floor & Décor, Friends of Fisher House Charleston, Friends of Fisher House Columbia, Michelin North America, Inc., Samsung Electronics America, Denise J. Tucker, Vehicles For Veterans, and the many gifts of a grateful nation.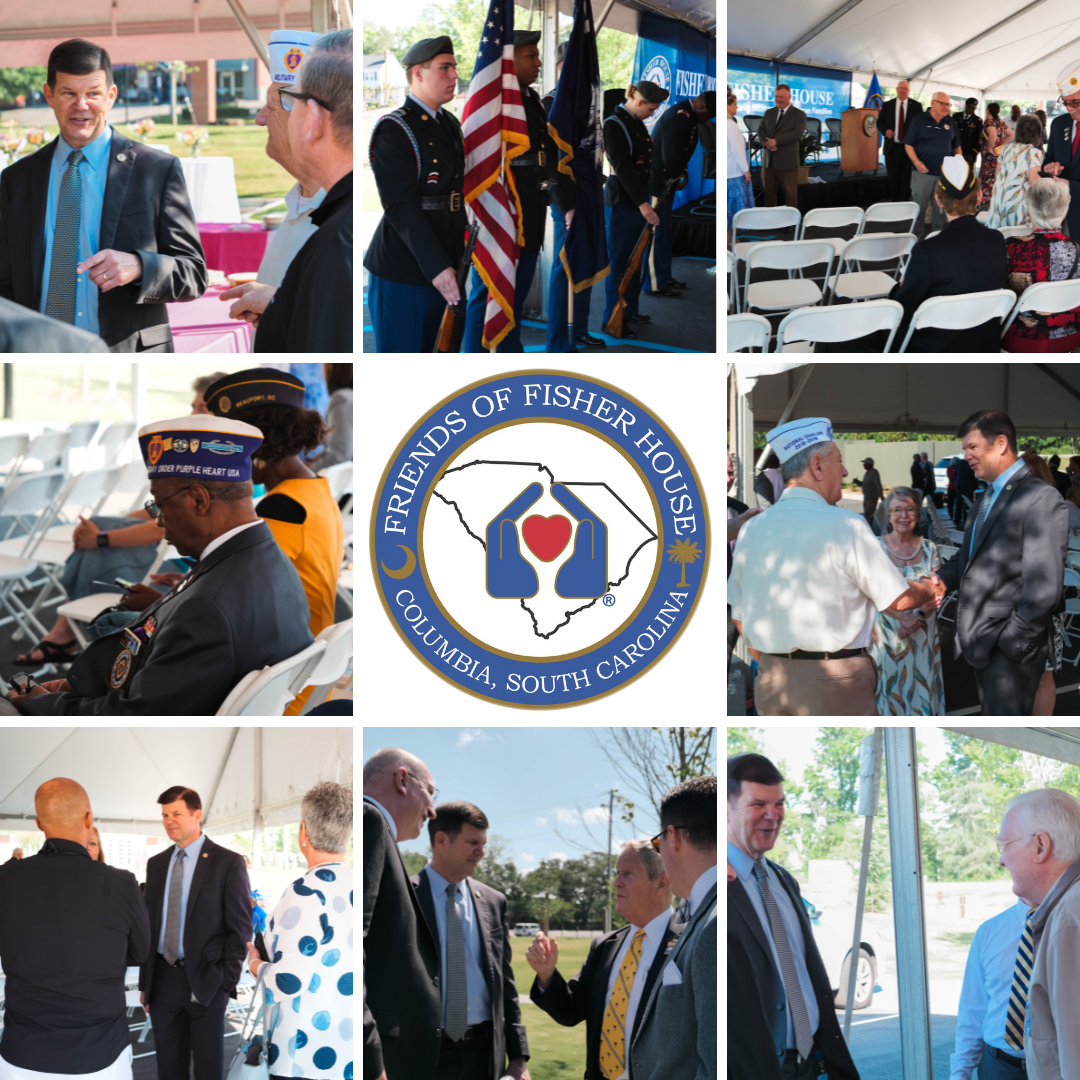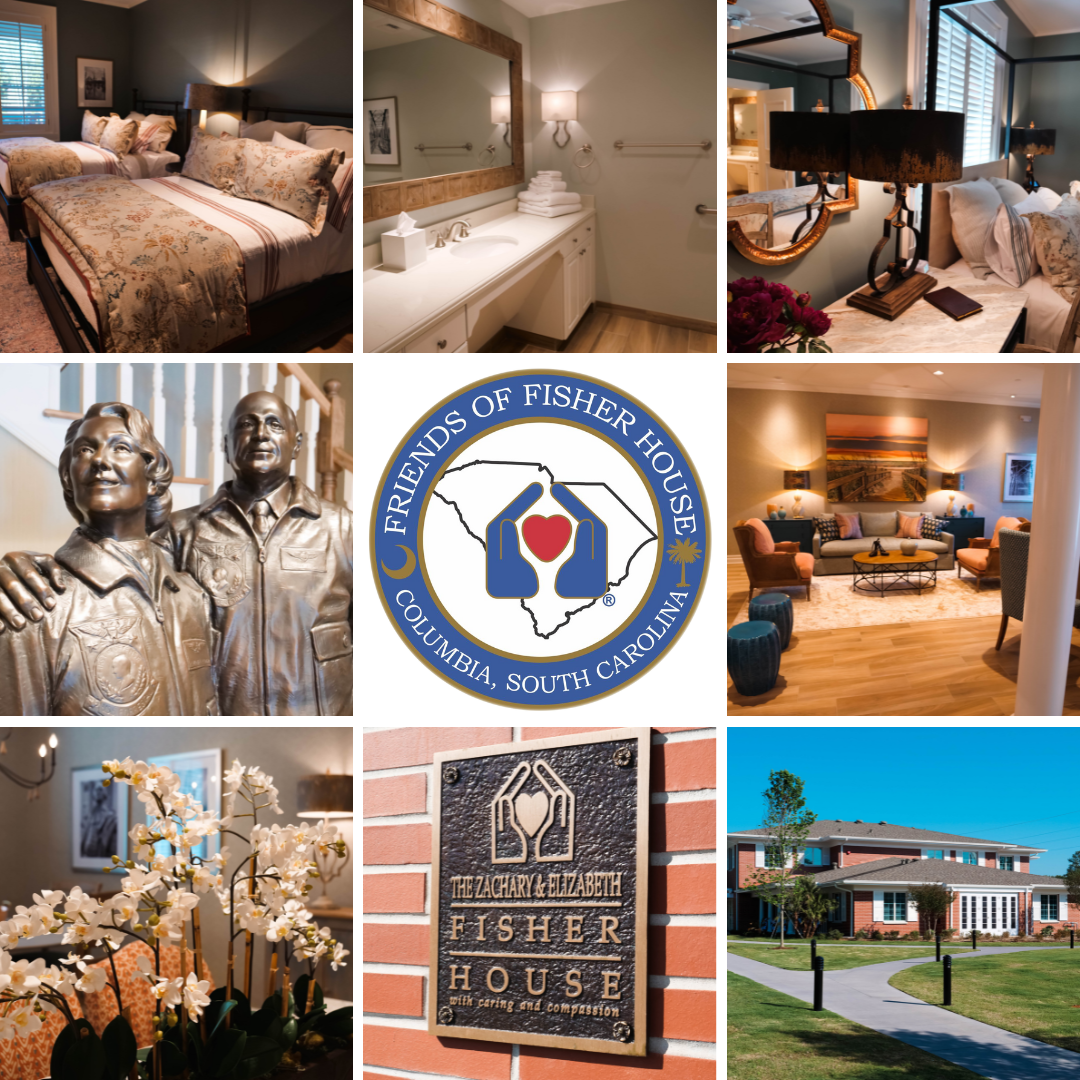 About Fisher House
Fisher House Foundation is best known for its network of 94 comfort homes where military and Veteran families can stay at no cost while a loved one is receiving treatment. These homes are located at major military and VA medical facilities nationwide, and in Europe, close to the medical facility they serve. Fisher Houses have up to 21 suites, with private bedrooms and baths. Families share a common kitchen, laundry facilities, a warm dining room and an inviting living room. Fisher House Foundation ensures that there is never a lodging fee. Since inception, the program has saved military and veteran families an estimated $575 million in out-of-pocket costs for lodging and transportation. For more information click here.
About Columbia VA Health Care System
The Columbia VA Health Care System comprises the Wm. Jennings Bryan Dorn VA Medical Center and seven community-based outpatient clinics located throughout South Carolina in Anderson, Florence, Greenville, Orangeburg, Rock Hill, Spartanburg, and Sumter; serving more than 90,000 Veterans annually in 36 of 46 counties in South Carolina. The Columbia VA is a level 1b teaching hospital, providing a full range of patient care services, with state-of-the-art technology, education, and research. Comprehensive health care is provided through primary care, tertiary care, and long-term care in areas of medicine, surgery, psychiatry, physical medicine, and rehabilitation. For more information click here.