April 17, 2023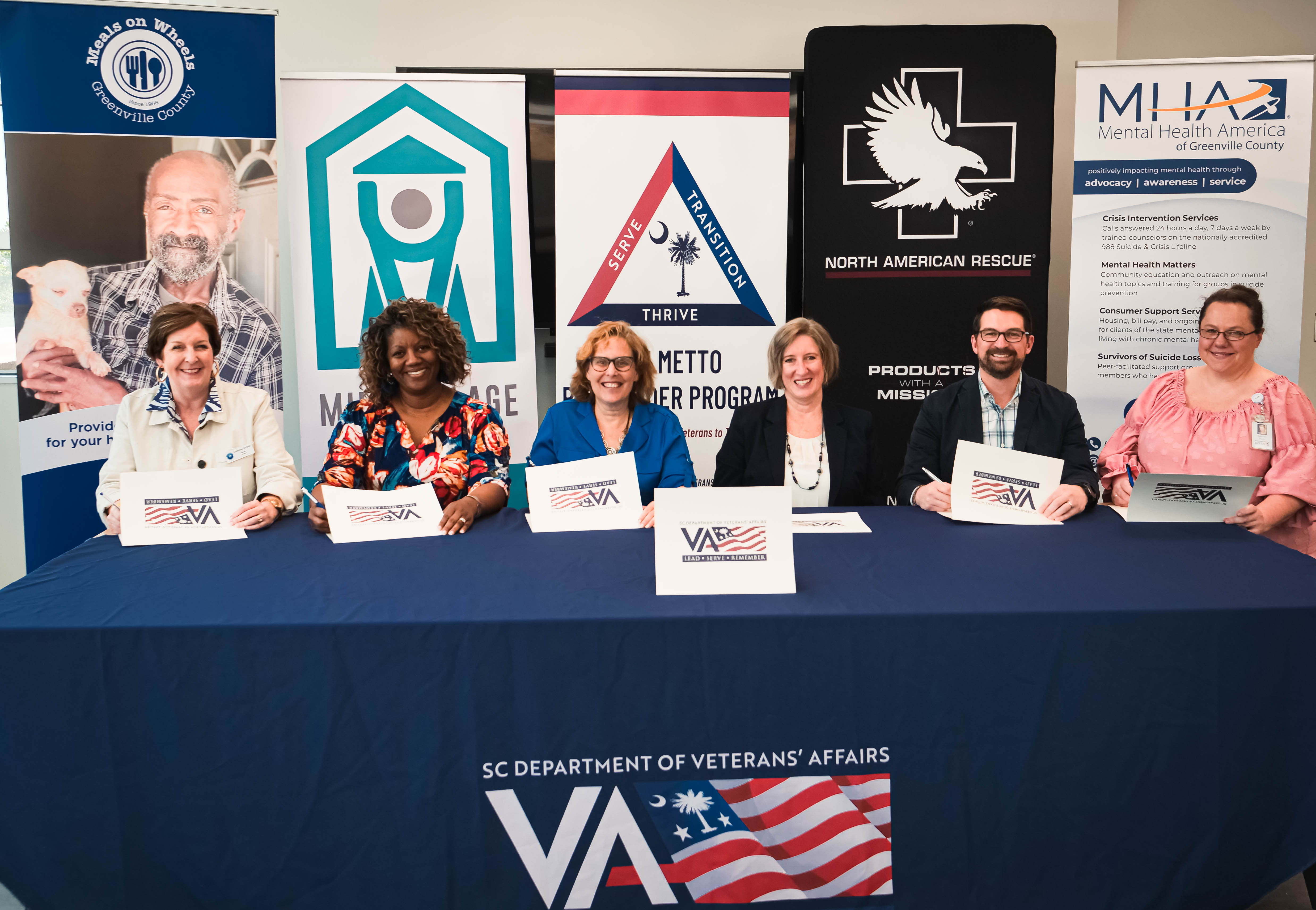 Several organizations in the Greenville County area recently joined the South Carolina Veteran Coalition to offer additional resources to Veterans across the Coalition's network and within the Upstate.
Meals on Wheels (Greenville)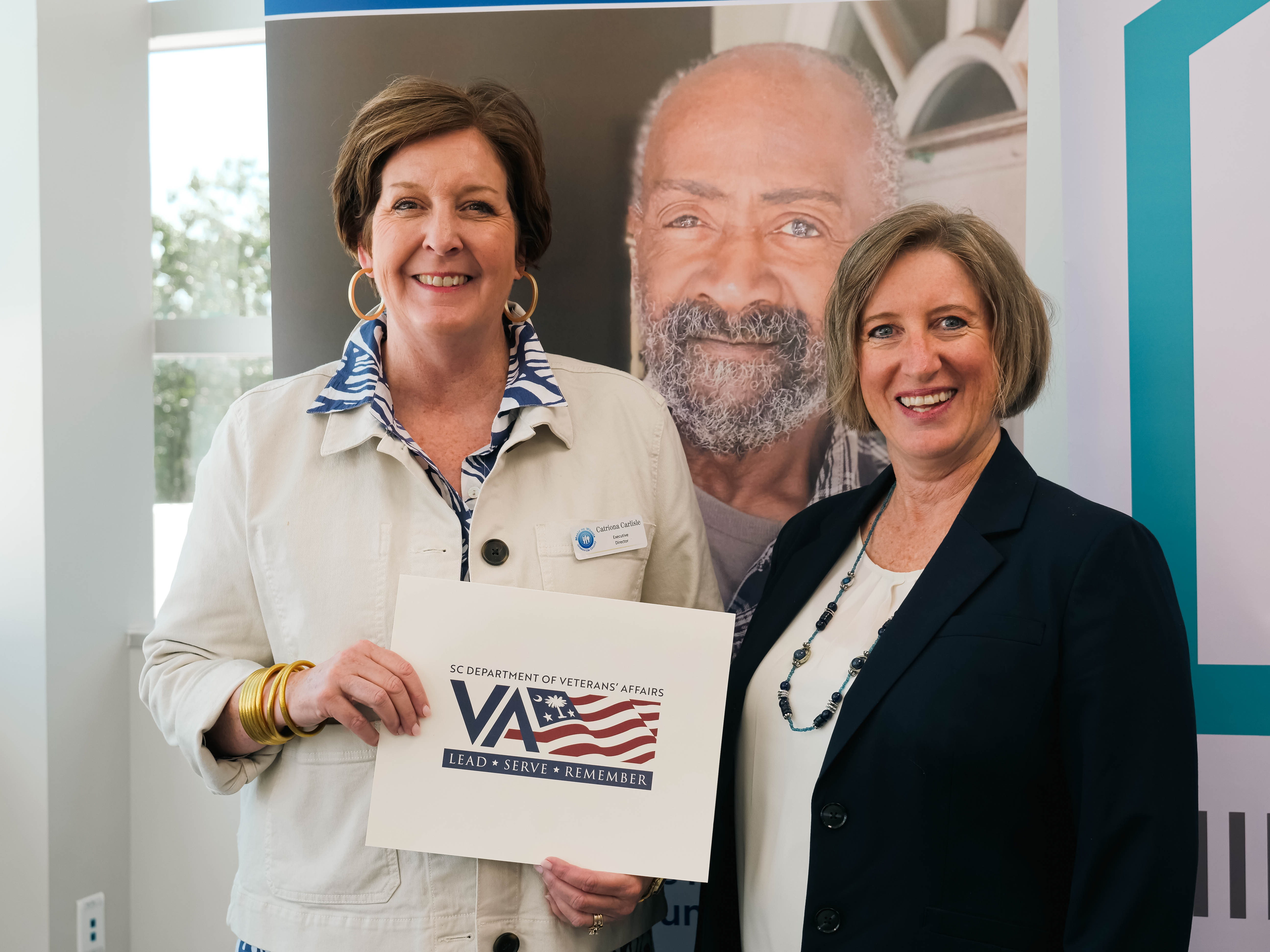 "Meals on Wheels is honored to be a part of the SCDVA coalition. Our hope is that we can provide nutritional support and companionship to veterans who are battling food insecurity and lack of a support system," said Executive Director Catriona Carlisle.
Meals on Wheels of Greenville is a non-profit, home-delivered, hot meal service for homebound persons who are unable to prepare their own food. Meals on Wheels of Greenville relies solely upon private contributions without funding from the Government or United Way. Currently, Meals on Wheels prepares and delivers over 1,500 life-sustaining meals each day to residents throughout Greenville County. For more information call 864-233-6565 or CLICK HERE.
---
Mental Health America of Greenville County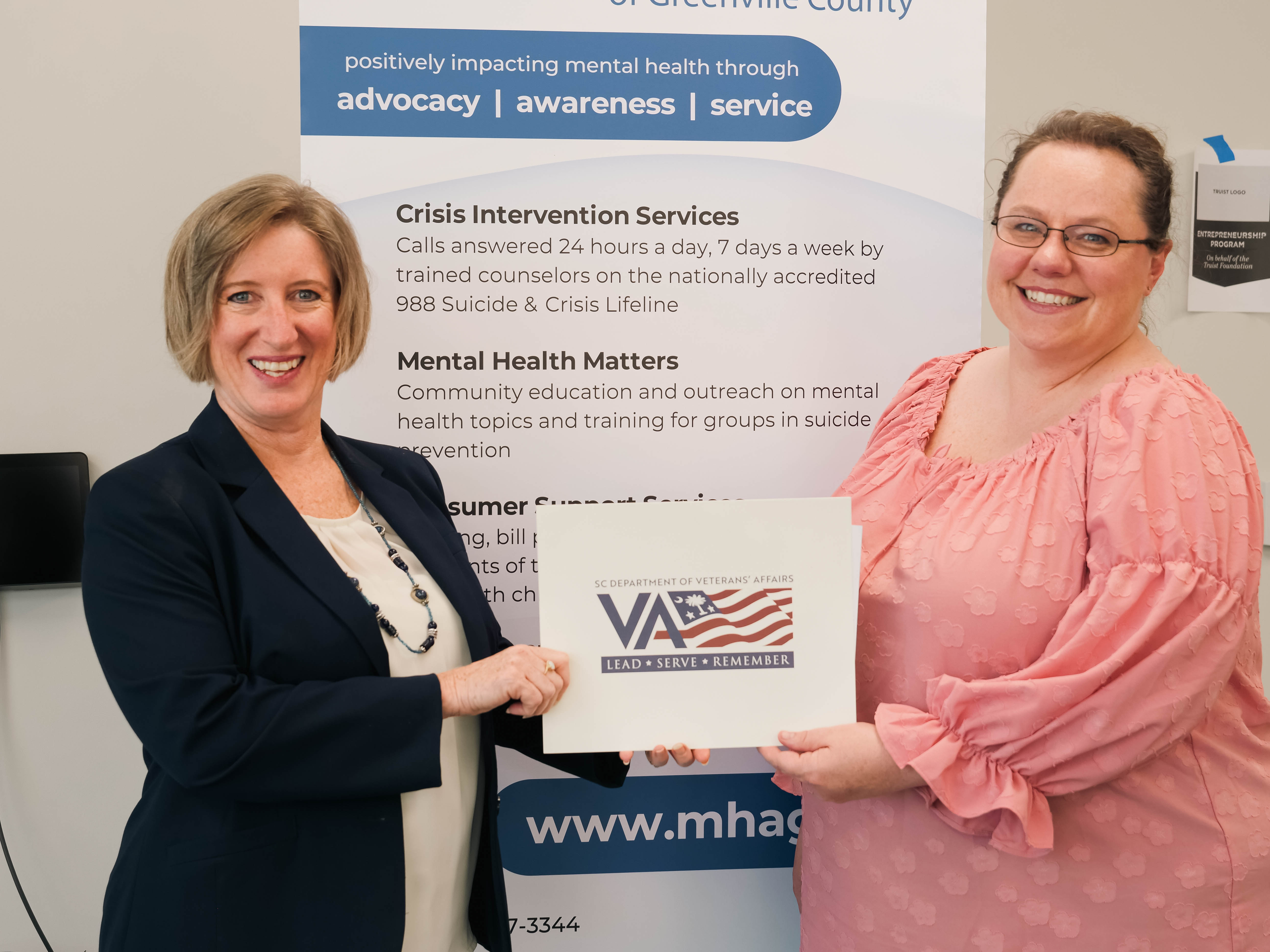 "We are so grateful for this collaboration.  Collectively, it will strengthen support services, reduce referral turnaround time and ultimately prevent suicide." said Executive Director Jennifer Piver.
Mental Health America, of which Mental Health America of Greenville County is an affiliate, is the country's oldest and largest nonprofit organization addressing all aspects of mental health and mental illness. Mental Health America of Greenville County's mission positively impacts mental health through advocacy, awareness and services. MHA envisions a just, humane and healthy society in which all people are accorded respect, dignity, and the opportunity to achieve their full potential free from stigma and prejudice. MHA believes that mental health is essential to the development and realization of every person's full potential and that people with mental illnesses can recover and live healthy and productive lives. For more information CLICK HERE.
---
North American Rescue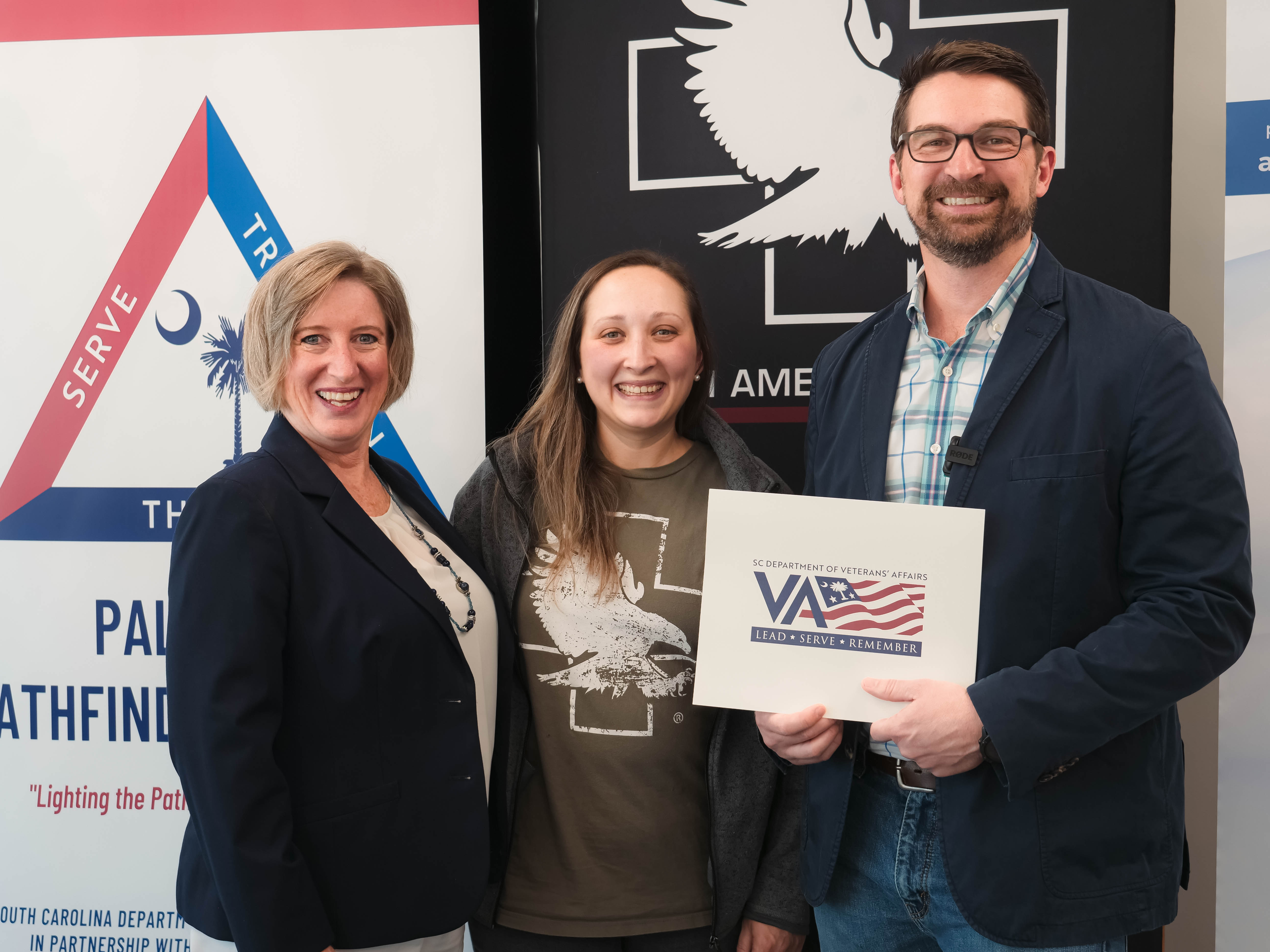 North American Rescue is dedicated to decreasing preventable death by providing the most effective and highest quality mission critical medical products to our military, federal agencies, civilian law enforcement, EMS and pre-hospital life savers. NAR's commitment to their customers, quality and the community drives their desire to ensure that they remain at the forefront of casualty care as a premier provider of life saving products and supplies. For more information CLICK HERE.
---
Mill Village Ministries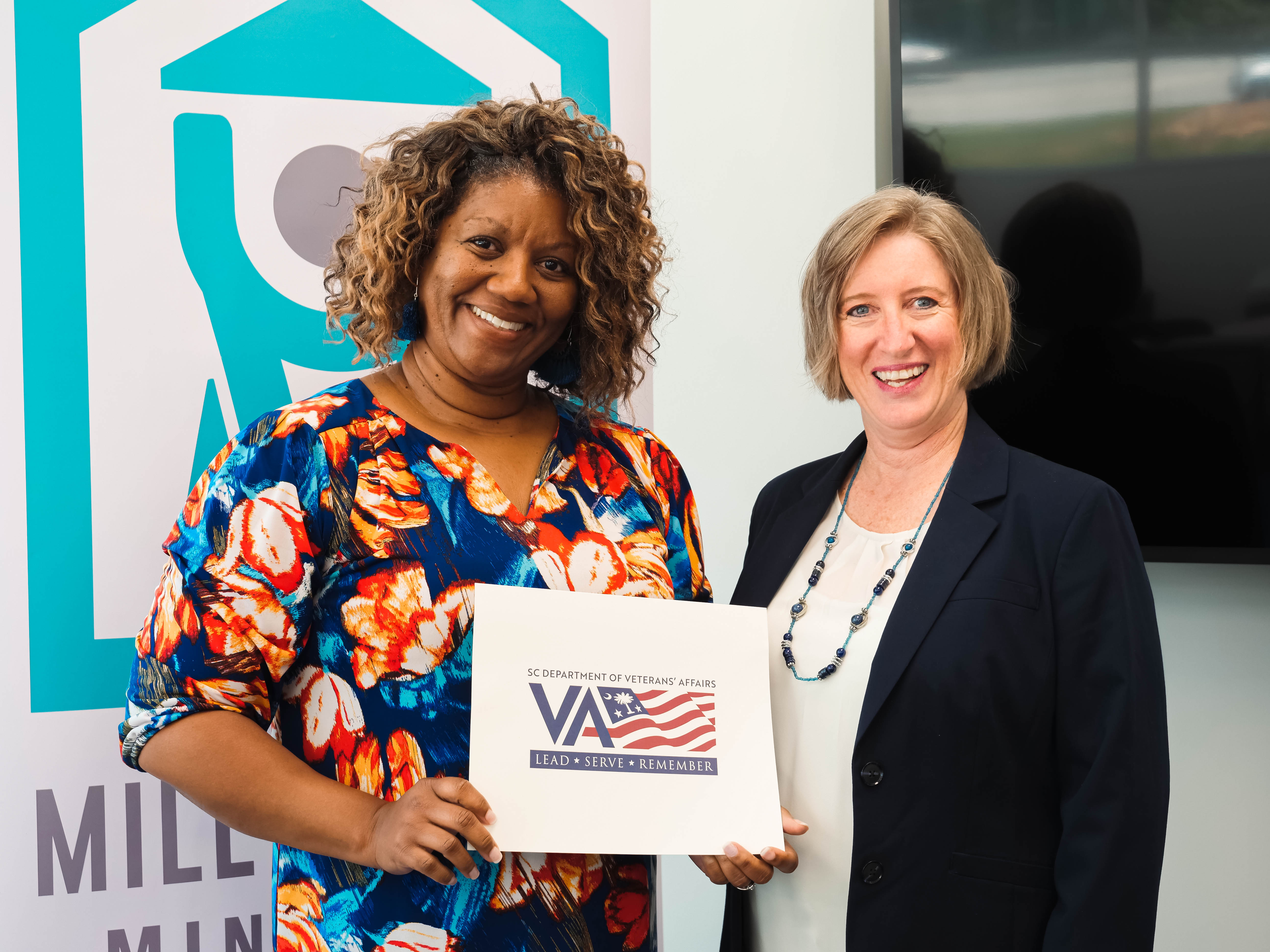 "We are excited to partner with SCDVA and provide access to resources for our Veteran community members. This demographic of our community has given of themselves so selflessly and deserves to flourish in all areas. We are committed to unifying our communities and doing our part to help everyone thrive," said Operations Director Sabrina Baxter Reeder.
Mill Village Ministries is a faith-based family of nonprofit enterprises that elevates their whole community through social justice, healthy food, bicycle access, youth employment, and entrepreneurial training in Greenville, SC. Their mission is to confront local, systemic injustice through education, access, and resources by inviting the whole community to spark multigenerational improvements in Greenville, SC. MVM's vision is a Greenville that cherishes the common good to the point that everyone experiences dignity, belonging, and economic flourishing. For more information CLICK HERE.
---
Compass of Carolina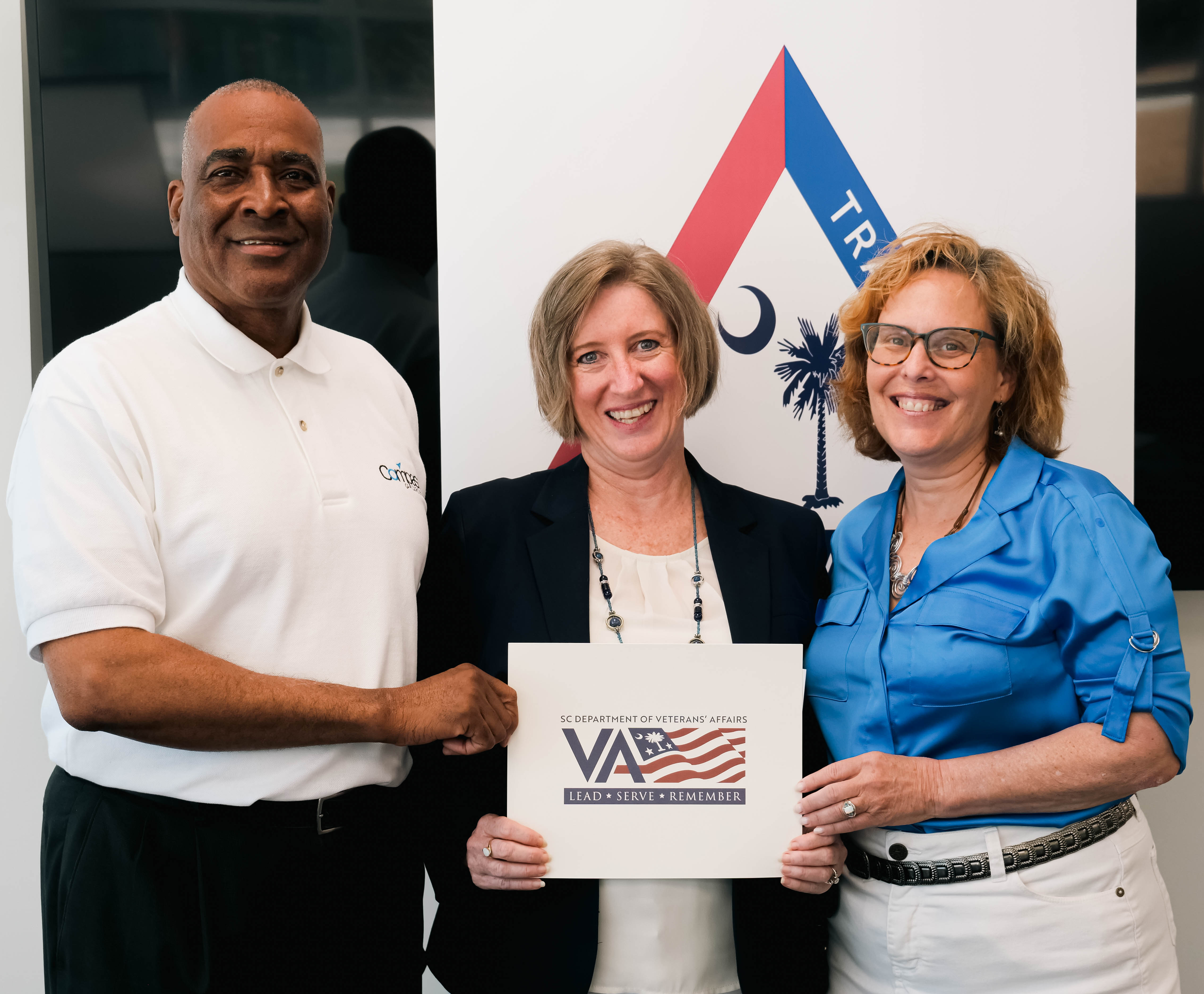 "At Compass of Carolina, we often meet veterans who would benefit from services that our organization does not provide.  Participating in the Combined Arms platform enables cross agency collaboration resulting in increased access to services," said Interim Executive Director Laurie Rovin.
Founded in 1919, Compass of Carolina exists to serve people of the Upstate who are seeking positive solutions to improve their lives and relationships, providing clarity, intervention, and education through a variety of critical services. Compass of the Carolinas experienced and compassionate team is dedicated to offering solutions for those who need a second chance. We help rebuild trust, strengthen relationships and provide direction through some of life's hardest times. Compass of Carolina believes that everyone has the right to live, work and learn in safety. Building healthy relationships and promoting independence are central to their values. They offer a variety of services to adults and children of all walks of life, regardless of income, gender, race, age or sexual orientation — and have done so for decades for the Upstate. For more information CLICK HERE.
About the South Carolina Veteran Coalition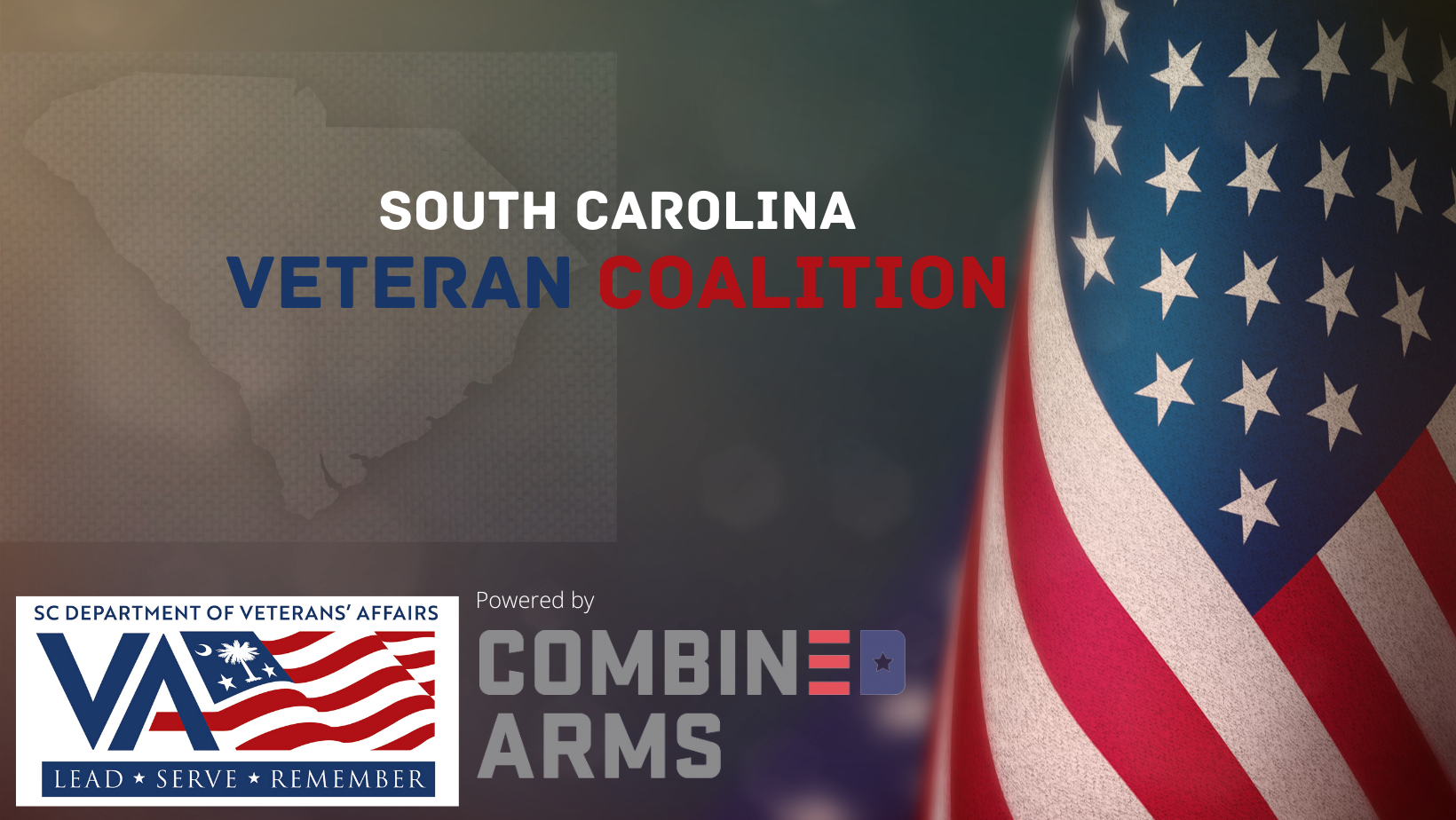 The South Carolina Veteran Coalition (powered by Combined Arms) is comprised of SCDVA leaders, nonprofits, Veteran Service Organizations and County Veterans Affairs' Officers joining together to help improve care, connect Veterans, Veteran Spouses, and their family members to resources in the state of South Carolina.
According to the 2022 Economic Impact of South Carolina's Military Community report commissioned by SCDVA, the Upstate has a population of more than 94,000 Veterans, and an annual economic impact of approximately 3-billion dollars.
While the economic outlook to the community is strong, our transitioning Veterans struggle. According to Pew Research, about half of post- 9/11 Veterans reported the transition to civilian life was difficult and they struggled to pay their bills.  Lack of affordable housing, underemployment, emergency financial assistance, food insecurity and family issues are amongst the issues that the Coalition is addressing.