Technical College of the Lowcountry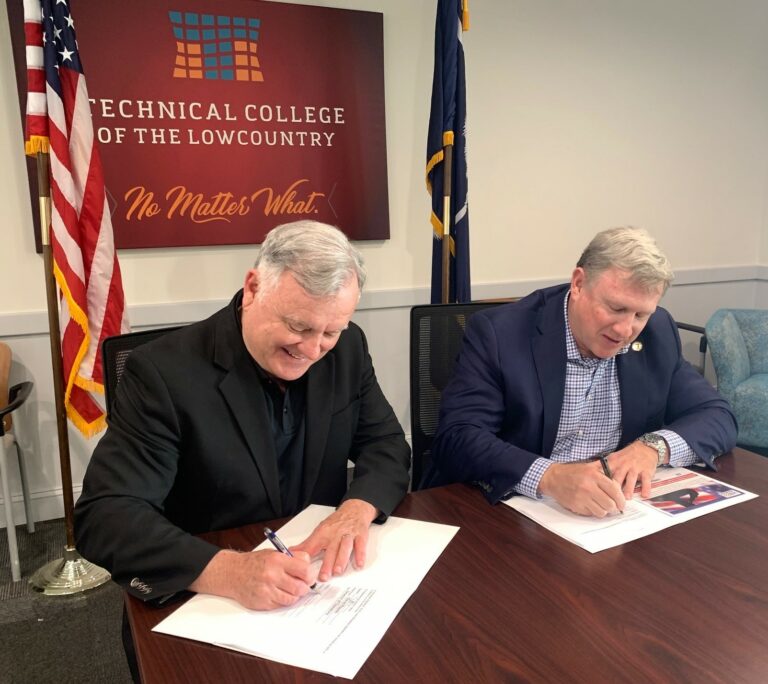 The Technical College of the Lowcountry (TCL) has joined the South Carolina Veteran Coalition. TCL offers 80+ degree, certificate and diploma pathways across credit and non-credit programs. TCL is an approved institution for administering the educational benefit programs of the Veterans Administration (VA) as well as a member of the Service members Opportunity Colleges (SOC) Consortium. As part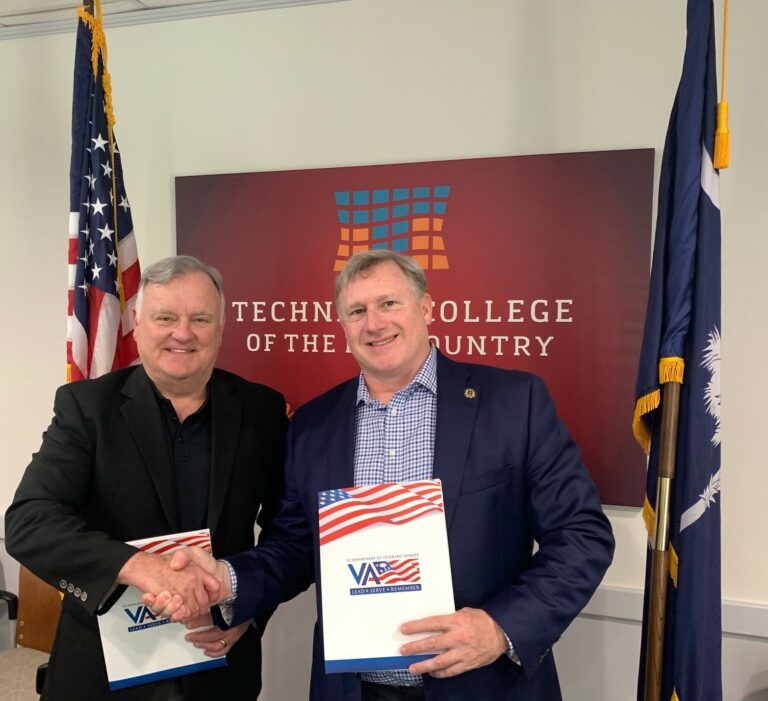 of the SC Veteran Coalition, TCL can now do more for Veterans, servicemembers and their families who are located in the Lowcountry.
"This is a great day for TCL and for our veterans and their family members who make up a significant percentage of our student population," said TCL President Dr. Richard Gough, who signed the partnership agreement with SCDVA on behalf of the college. "We really want to reach out to our military population, veterans, active duty and their families and get them what they need to move on to the next phase of their life or, if they're on active duty, to improve their skills while they're still in."
"The pathway for our veterans back to being great and thriving is through education," said SCDVA Director of Operations Dave Rozelle. "That's really the first stop, and education leads to employment, and employment leads to thriving."
For more information on TCL's military and veterans services, visit www.tcl.edu/military-programs.
---
University of South Carolina Veteran & Military Affairs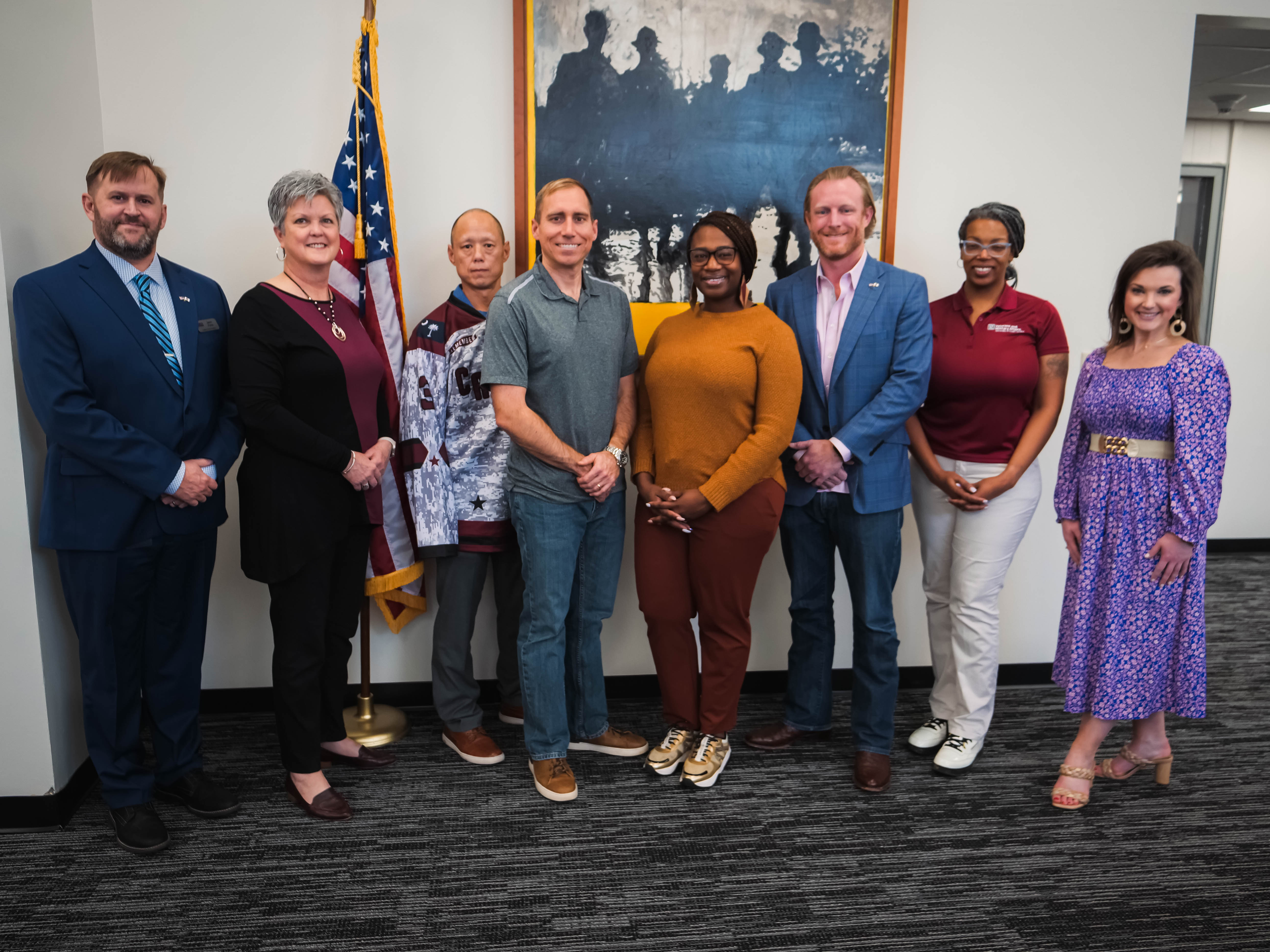 The University of South Carolina was ranked number one by Military Times as the best university for Veterans in 2022. Now, the
university's Veteran & Military Affairs department has partnered with the SC Coalition to provide more educational and career resources for Veterans across the state. Veteran & Military Affairs help guide Veterans in their transition process by providing them access to information tailored for them and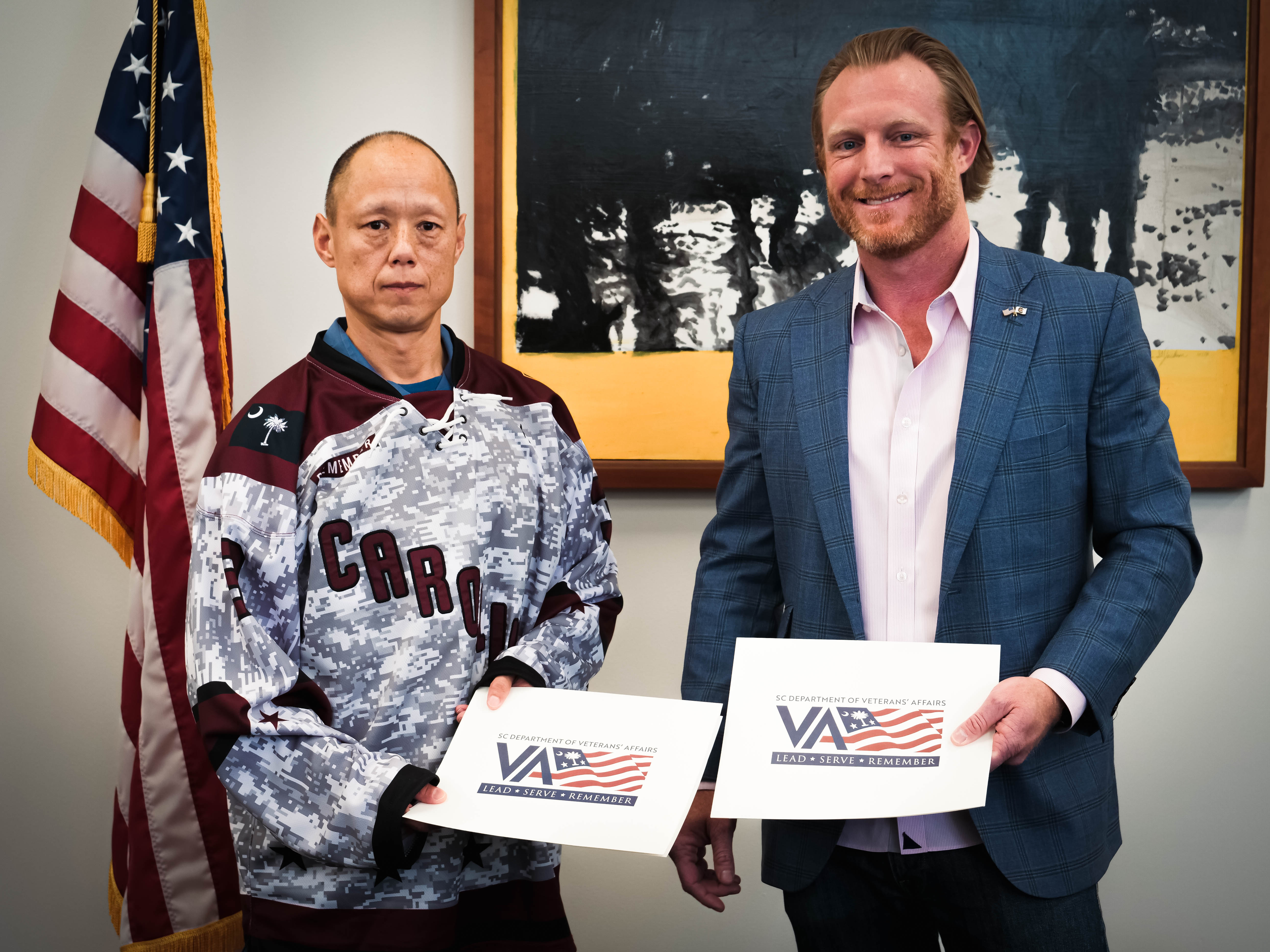 their dependents, on-campus connections and resources, tuition assistance and so much more. Seventy-percent of Veterans go back to college post-military service and USC is committed to providing them with the tools that they need for success.
"Partnerships is a big key piece to us furthering our commitment and providing more holistic support for our entire student population. It means a great deal to us as a flagship university in the state of South Carolina to be the first four-year public university to partner with SCDVA on this platform that I believe will be incredibly valuable for servicemembers as they are transitioning out...," says Executive Director of Veterans and Military Affairs Jared Evans.
For more information on USC's Veteran and Military Services department click here.
To view the partnership signing click here.
---
Christopher & Dana Reeve Foundation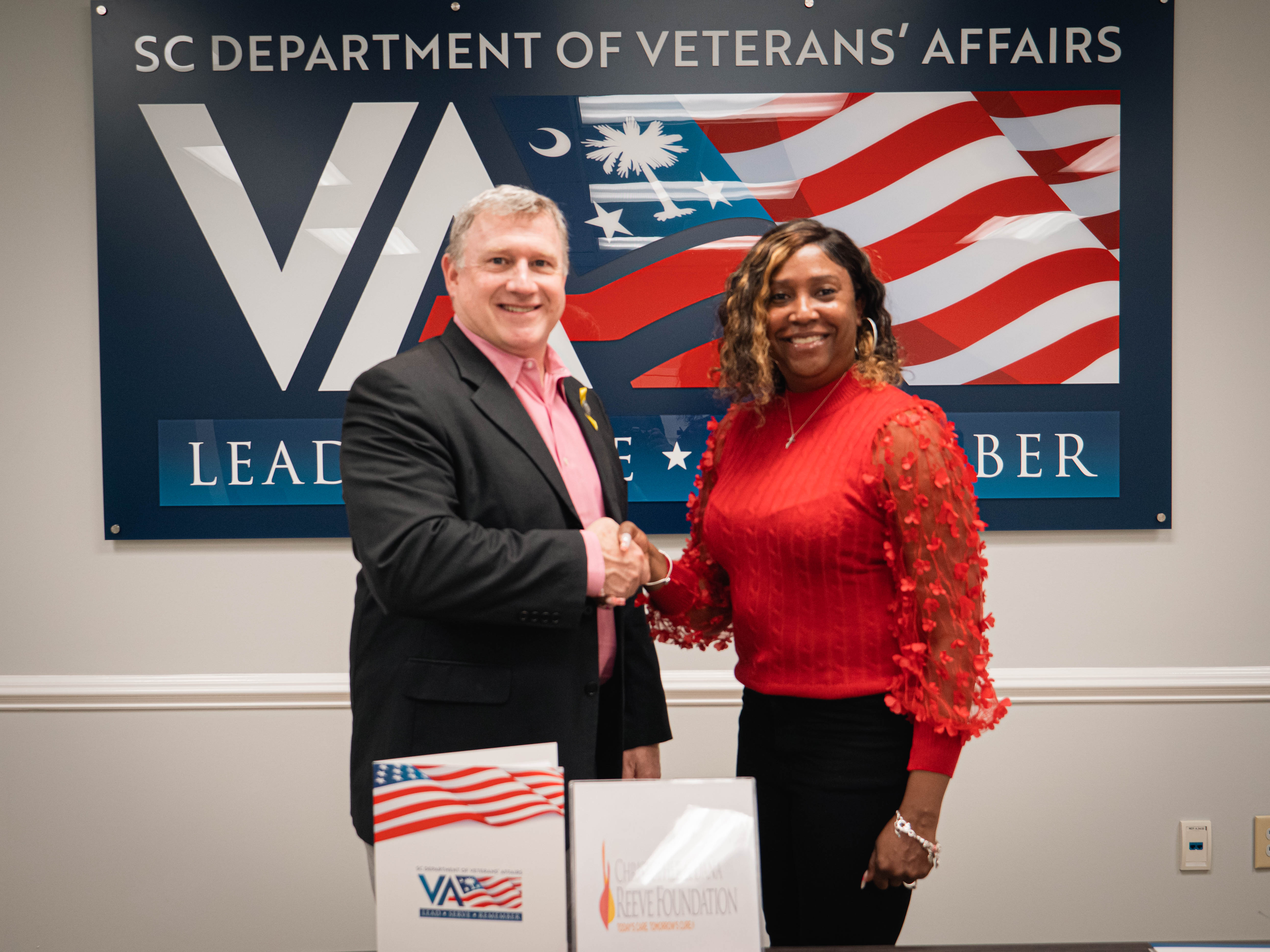 The Christopher & Dana Reeve Foundation is now a part of the South Carolina Veterans Coalition. Through the Christopher & Dana Reeve Foundation, Veterans can receive care related to spinal cord injuries and other spinal cord related issues. The foundation provides statewide coverage for Veterans and can also connect them with other resources that may not be covered within the Veterans Affairs network. The Christopher & Dana Reeve Foundation is dedicated to curing spinal cord injury by advancing innovative research and improving the quality of life for individuals and families impacted by paralysis. Their core beliefs revolve around empowering those affected by paralysis with the best knowledge, resources and support; the power of "WE" and how those affected should not be alone; and that people with paralysis have a right to a life with dignity. To learn more about their Military and Veterans Program click here.
WATCH the partnership signing by clicking here.
---
Military Hearts Matter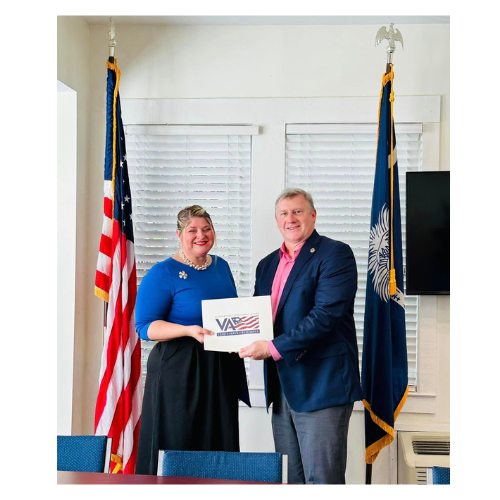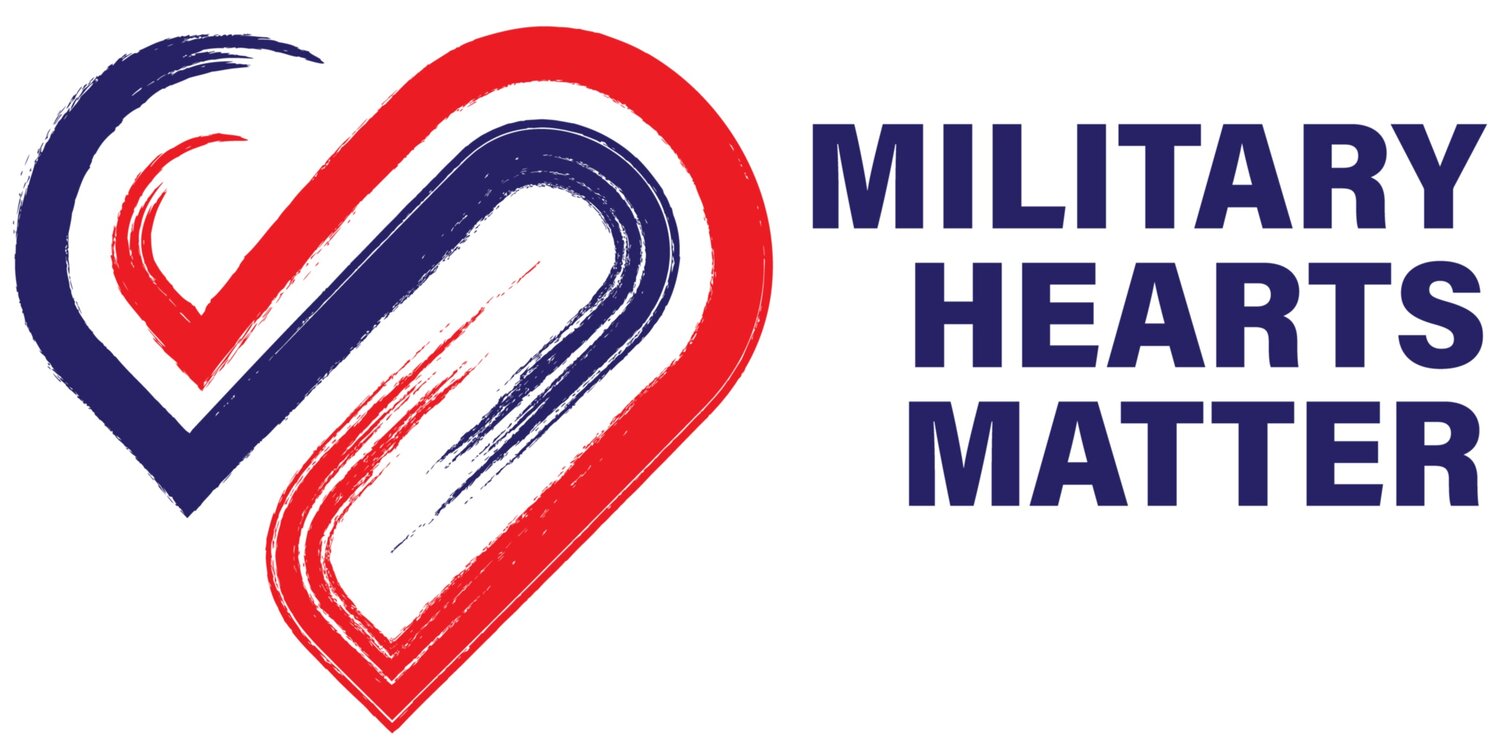 Military Hearts Matter was founded when Holly Vega, a military spouse, realized there was an entire unknown and unsupported community of military personnel and their families that were dealing with heart-related issues. This realization came in 2013 after speaking with an audiologist who shared how her husband died from a heart attack while on active duty, one week after returning home from Iraq. Vega began the  Military Hearts Matter Movement in 2013 which later culminated into her officially co-founding Military Hearts Matter as a non-profit with Kaprece James. In addition to its advocacy and awareness campaigns, Military Hearts Matter supports various programs including scholarships, room makeovers for military heart children (Heart of SuperNova Program), and sending heart blessings to those military families in need (Blessings from the Heart Program). To learn more about Military Hearts Matter and the resources it provides for military families click here.
---
Bridge of Hope Counseling Centers Inc.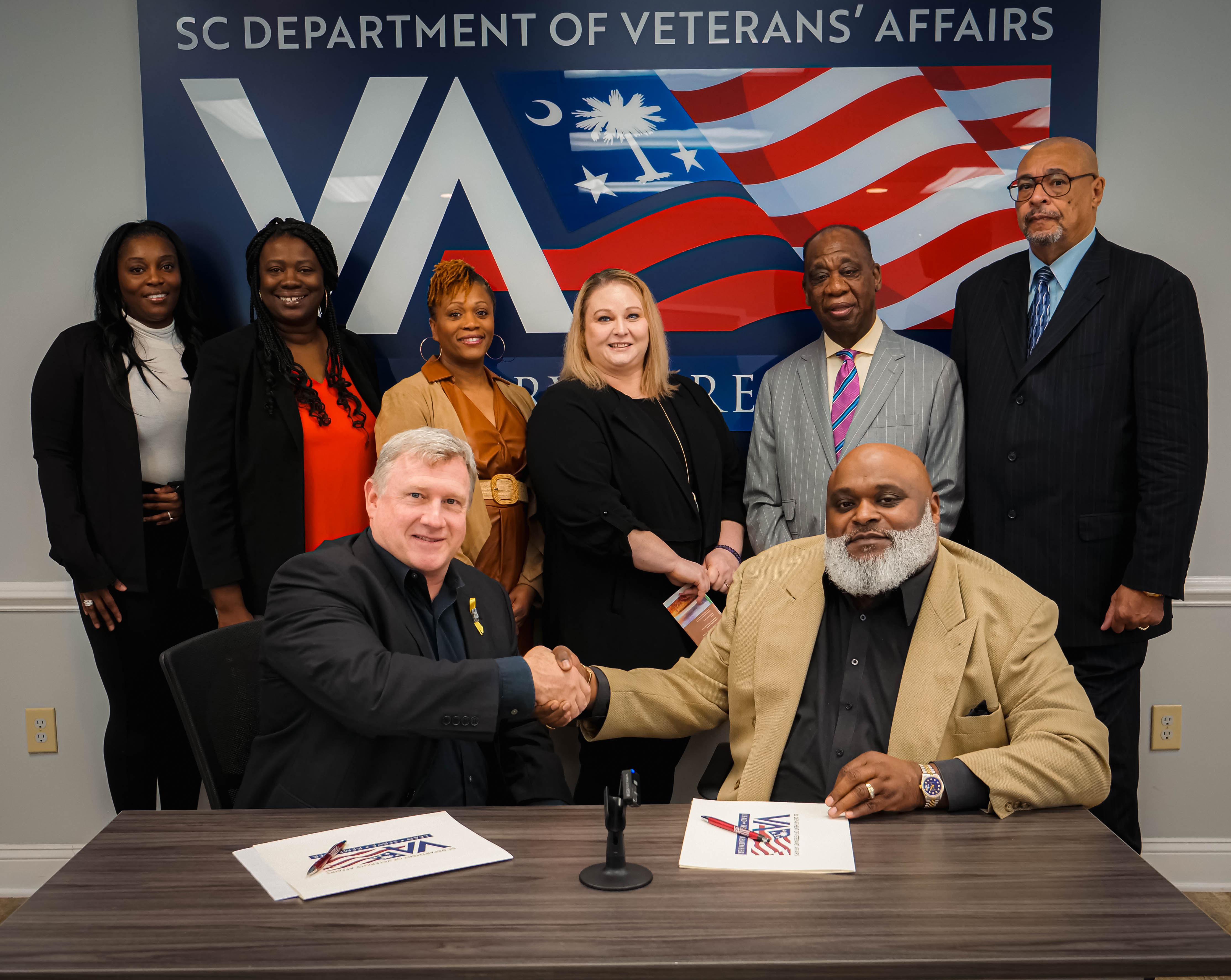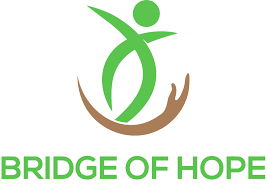 Bridge of Hope Counseling Centers Inc. joined the SC Veteran Coalition in February of 2023. Veterans in Sumter and surrounding areas can receive mental health counseling and more. Bridge of Hope's mission is to bring hope to the nation by helping Veterans, including those displaced and/or homeless, become productive members of society. Their programs include: mental health counseling, job training and placement and housing initiatives. Bridge of Hope's goal is to reach Veterans through their programs by teaching them how to live productive lives with minimal assistance and without depending on drugs or alcohol to mask their problems. To learn more about the programs and services that Bridge of Hope offers click here.
To view the partnership signing click here.
---
Charlie Norwood Department of Veterans' Affairs Medical Center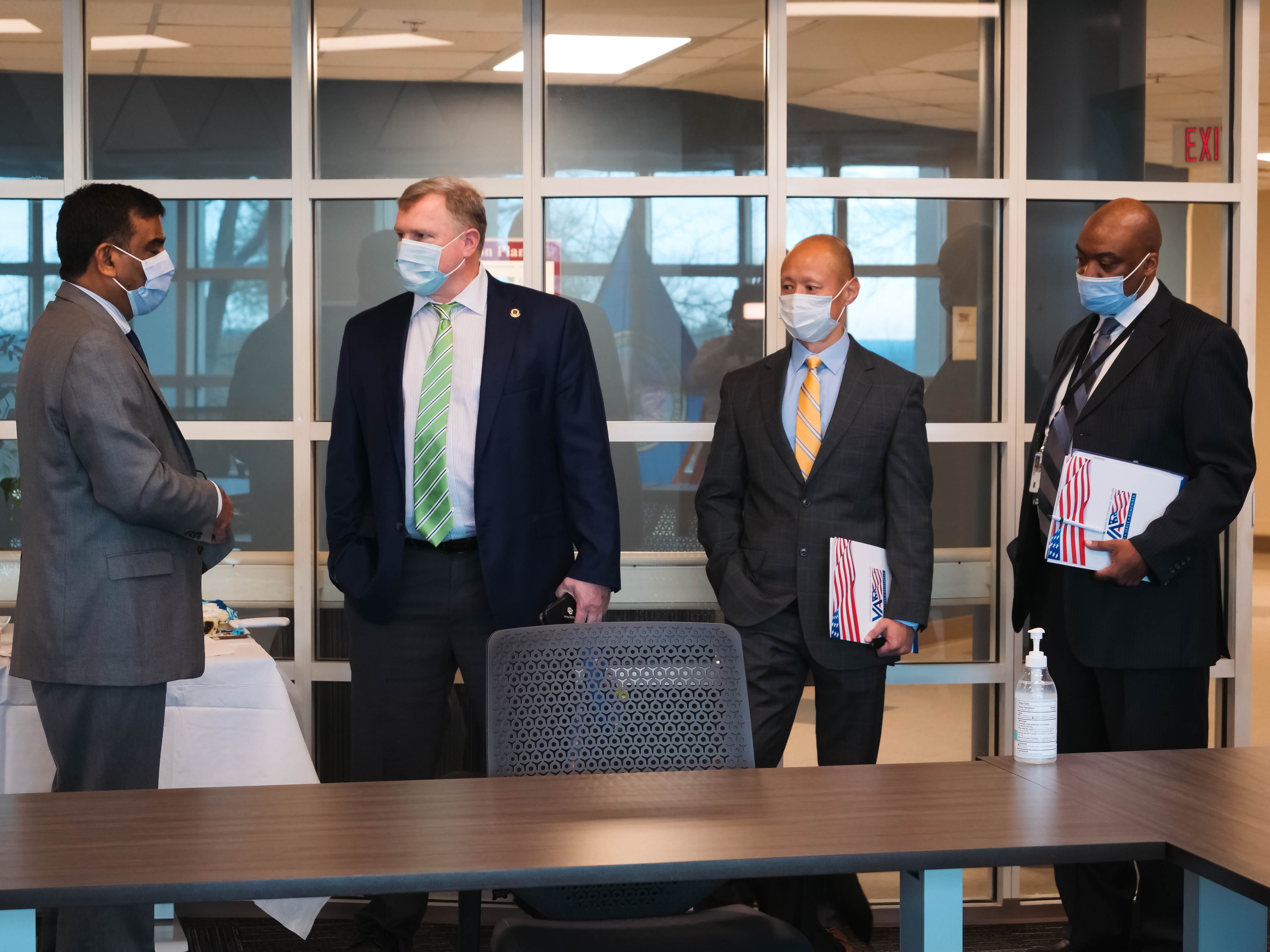 Veterans in South Carolina now have more resources and support options through the South Carolina Veteran Coalition across state lines. On January 17, 2023 the Charlie Norwood Department of Veterans' Affairs Medical Center in Augusta, Georgia, partnered with SCDVA by joining the Coalition.
The Norwood VA Medical Center provides primary care and specialty health services, including mental health, physical therapy and rehabilitation, spinal cord injury treatment and much more. Norwood VA is the second VA medical center to join the South Carolina Veteran Coalition.
"We actually have two campuses...Here at our uptown campus we have a blind rehab...primary care, community living centers and our nursing homes are also here." said Charlie Norwood VA Associate Director Robert Reeder. " Downtown, at our other location, we have our in-patient facility, we have a spinal cord injury and diseases facility as well as our specialty clinics..."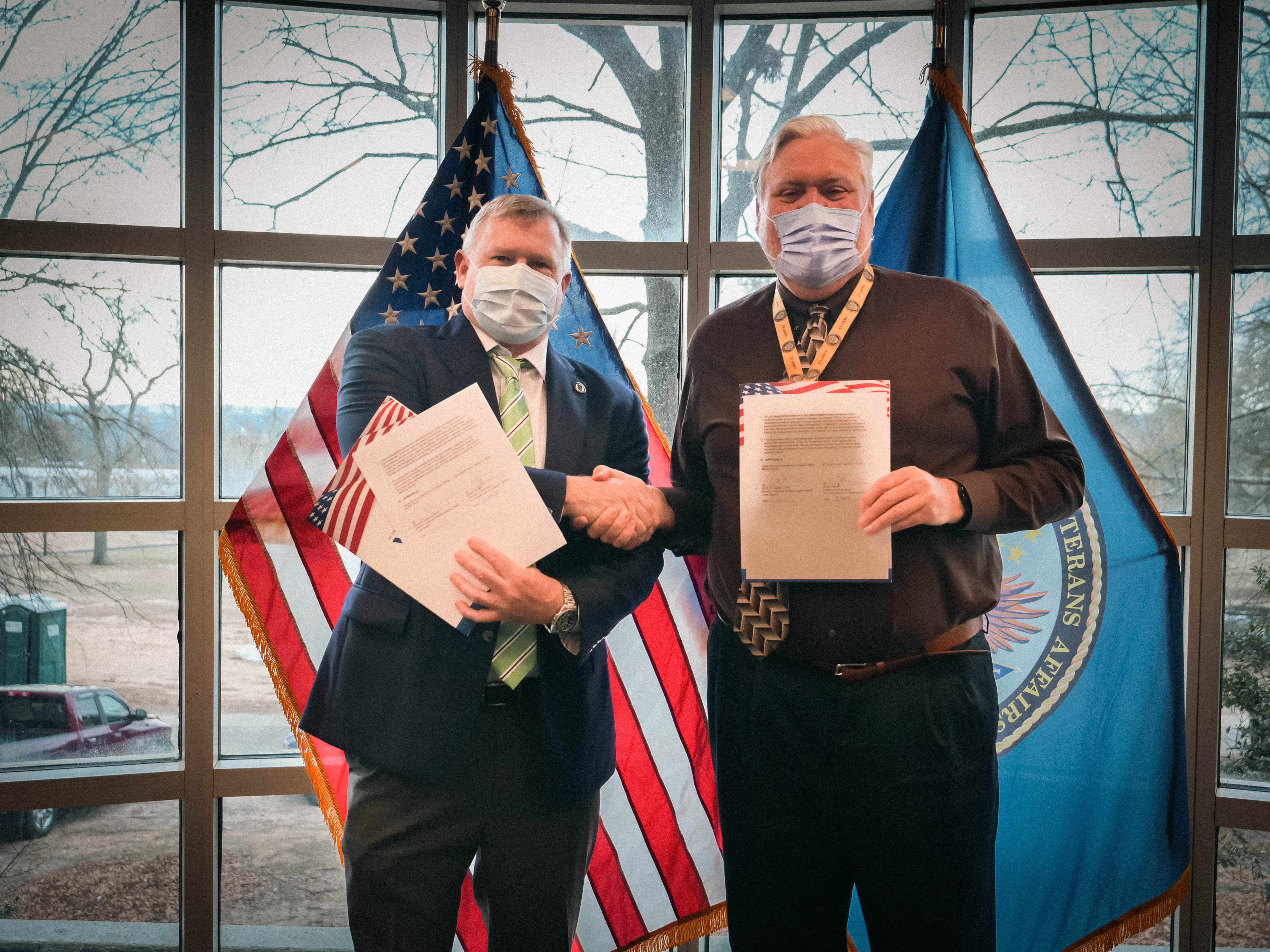 "SCDVA works through the South Carolina Veteran Coalition to provide referrals to our Veterans in need. Our USDVA Medical Centers and network of Clinics are our first choice for Veterans' health. We want to continue to build trust in this system and know that the entire team is doing their best to support South Carolina Veterans.  I want to build trust in our Veterans to know that if we send them to the VA they're going to get the best care that they can get and that's happening right here at the Norwood Medical Center in August, as they serve South Carolina Veterans," says SCDVA Director of Operation Dave Rozelle. 
"SCDVA is proud of our partnerships with agencies, like our USDVA Medical Centers, who create a wide area of coverage for health care, just as Goodwill supports employment support, and Harvest Hope provides food for the food insecure.  We want partners that provide support for the demand signal our Veterans provide and we can get them the help they need. When it comes to Veterans' health, we're sending them first to the VA, which is why this is so critical today."
Veterans in South Carolina who live in counties closest to Augusta, GA can utilize the following facilities: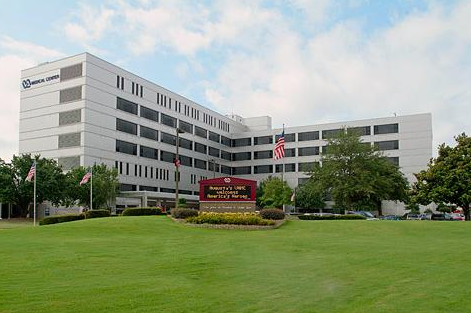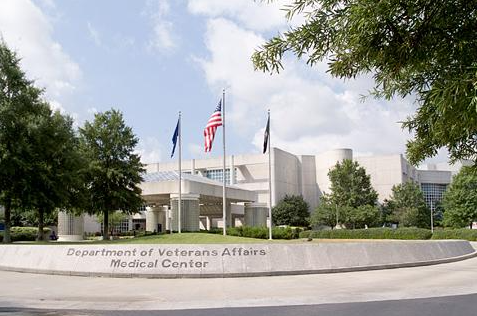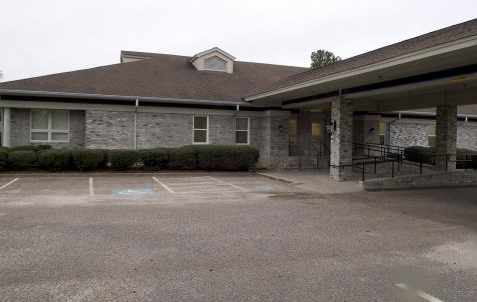 For more information on services offered at Charlie Norwood Department of Veterans Affairs Medical Center click here.
---
Big Red Barn Retreat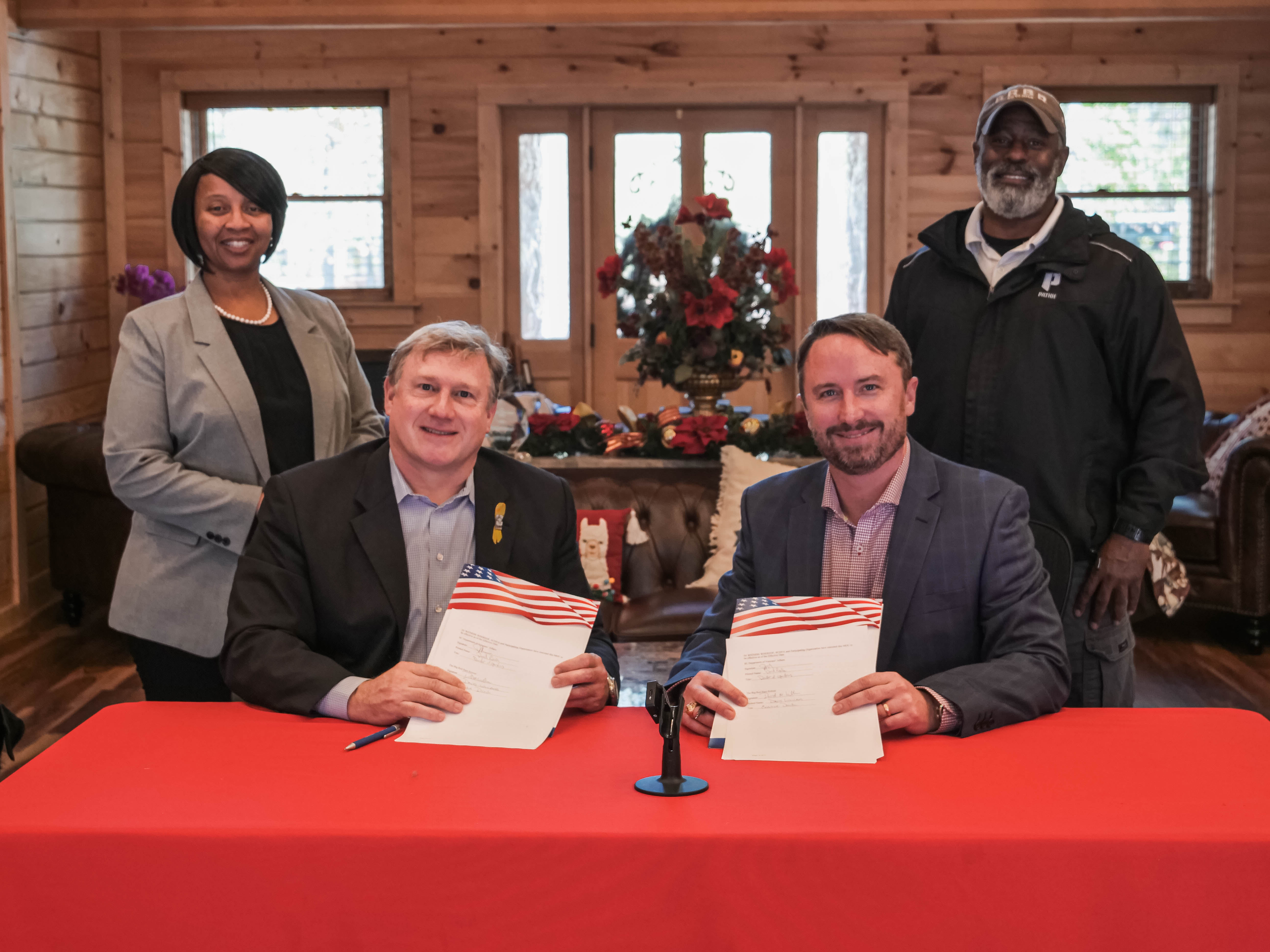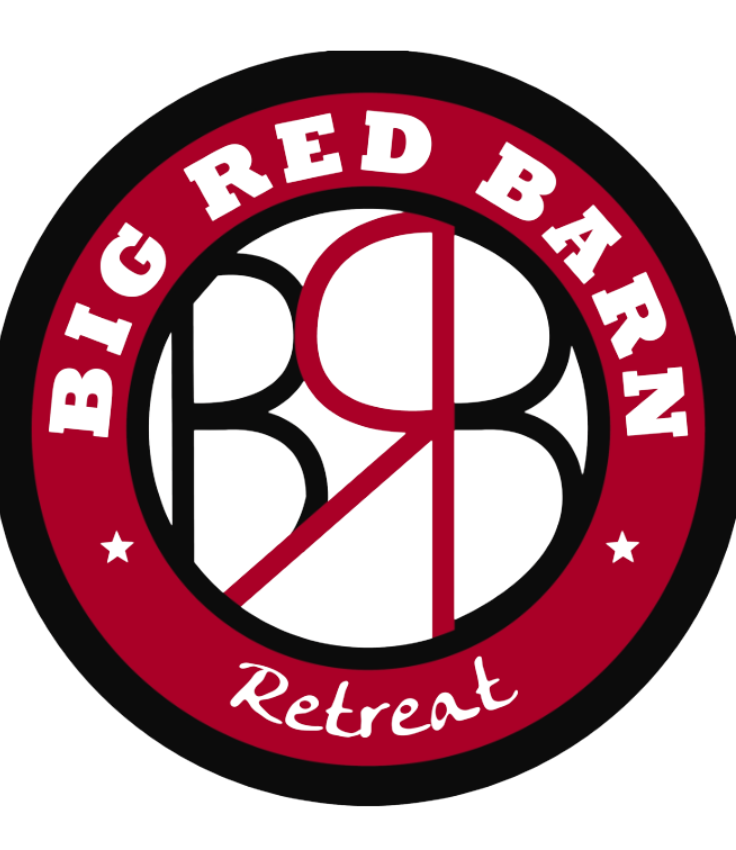 On January 5, 2023 The Big Red Barn Retreat (The Big Red Barn) joined the South Carolina Veteran Coalition. The Big Read Barn's focus is "helping heroes thrive". The Big Red Barn assists active duty servicemembers, first responders and Veterans by offering various training, programs, and integrated practices (alternatives to traditional treatments) at little to no cost. The Big Red Barn strives to help those who have served and those who continue to serve their country and communities build connections, rediscover their purpose, and find joy despite the challenges they may face.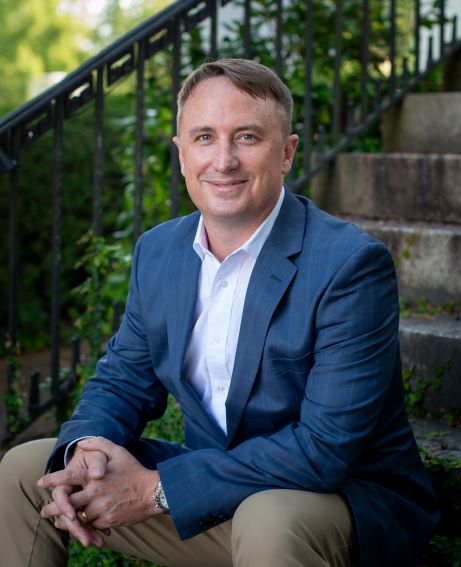 "The Big Red Barn Retreat is proud to announce that our organization has officially partnered with the South Carolina Department of Veterans' Affairs Coalition network to provide Veterans and their families with access to resources they need in the state of South Carolina. The SC Veterans Coalition exists to connect Veterans with organizations that can assist them in accomplishing their personal and professional goals in order to thrive after military service," said David Williams, Executive Director of The Big Red Barn Retreat. "This partnership with the BRBR will result in many more Veterans and their families thriving as valued contributing members of the South Carolina community!" 
You can find more resources and information about the programs that The Big Red Barn Retreat offers by clicking here.
 WATCH the Big Red Barn - SCDVA Partnership Signing
---
South Carolina National Guard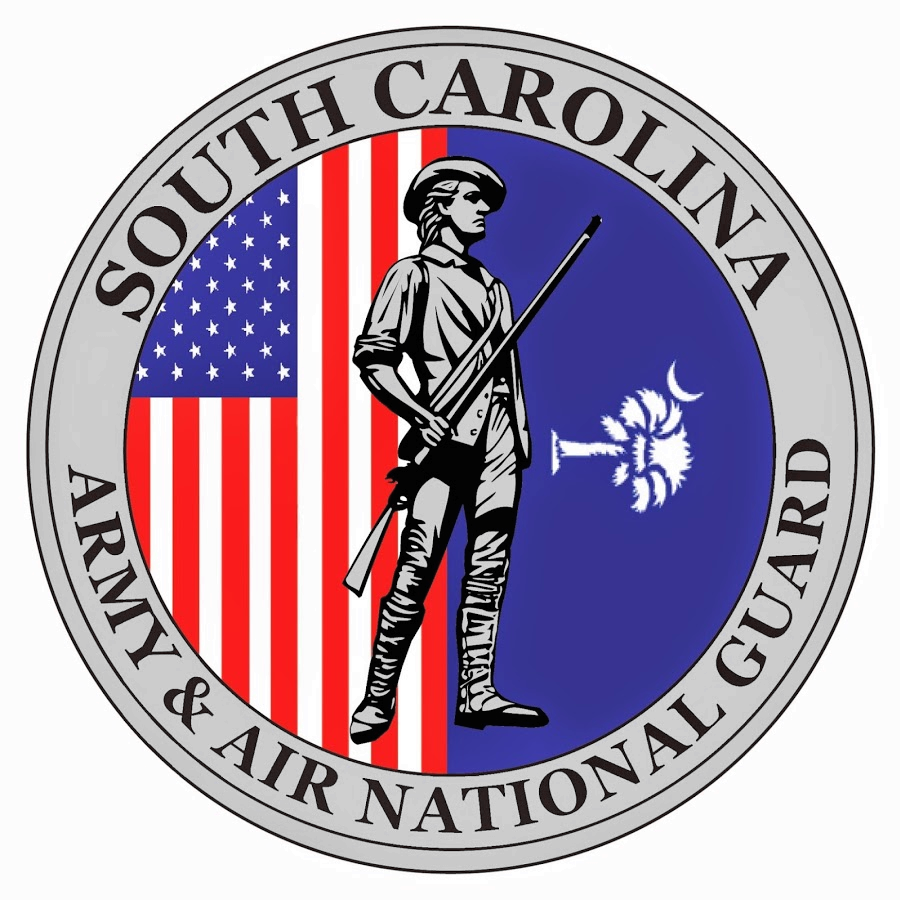 On December 14, 2022, the South Carolina National Guard signed a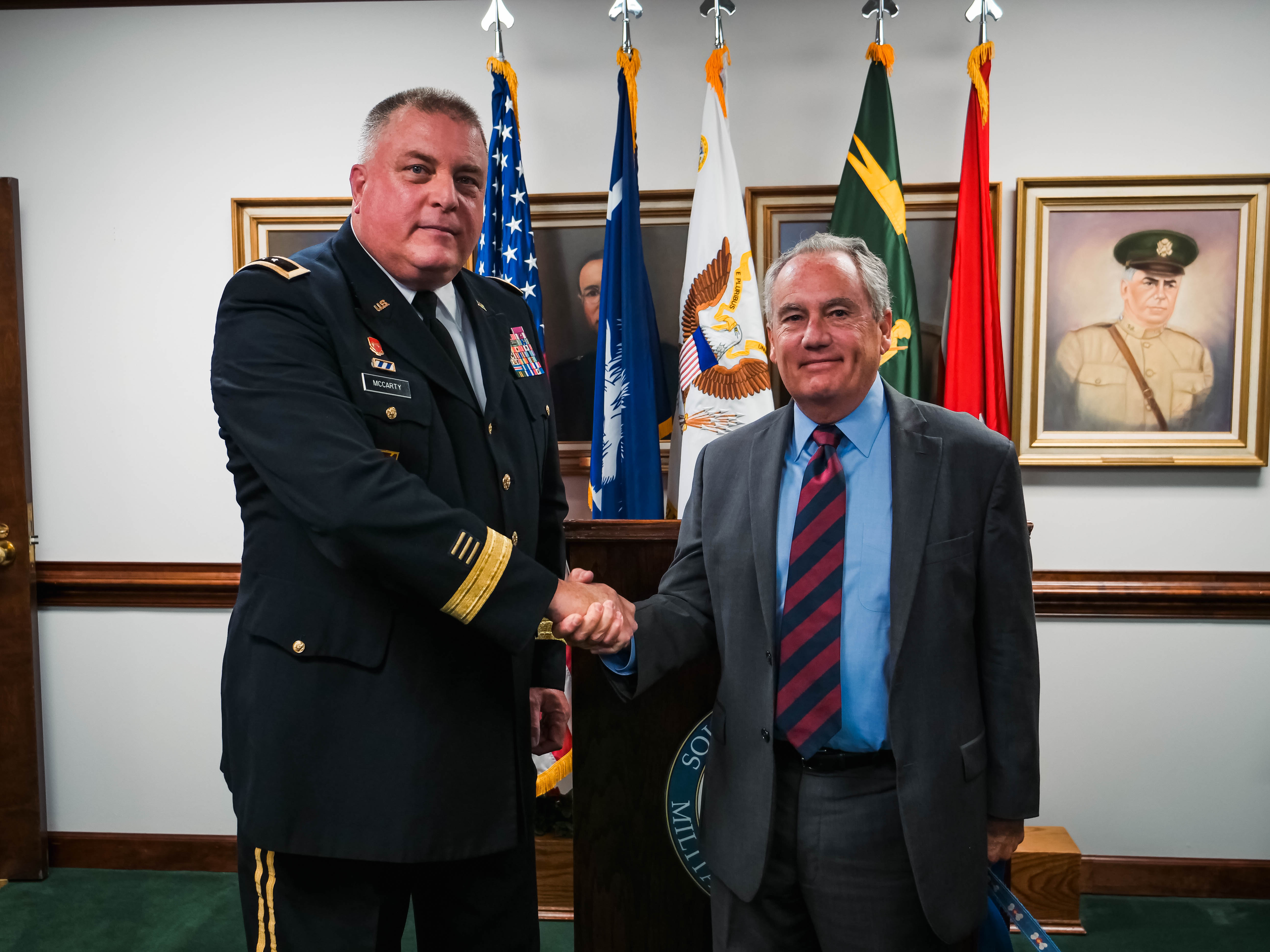 memorandum of understanding to join the South Carolina Veteran Coalition. Through this new partnership, S.C. National Guard is dedicated to providing services for Servicemembers, Veterans, and their family members in South Carolina that include financial counseling, health and wellness, suicide prevention and behavioral health, substance abuse, and transition assistance.  With the South Carolina Department of Veterans' Affairs partnering with the South Carolina National Guard Servicemember & Family Care (SMFC) Program, Servicemembers, Veterans and their families can use the resources available with the SMFC teams across the state. The map below shows the locations of each SFMC Regional Location.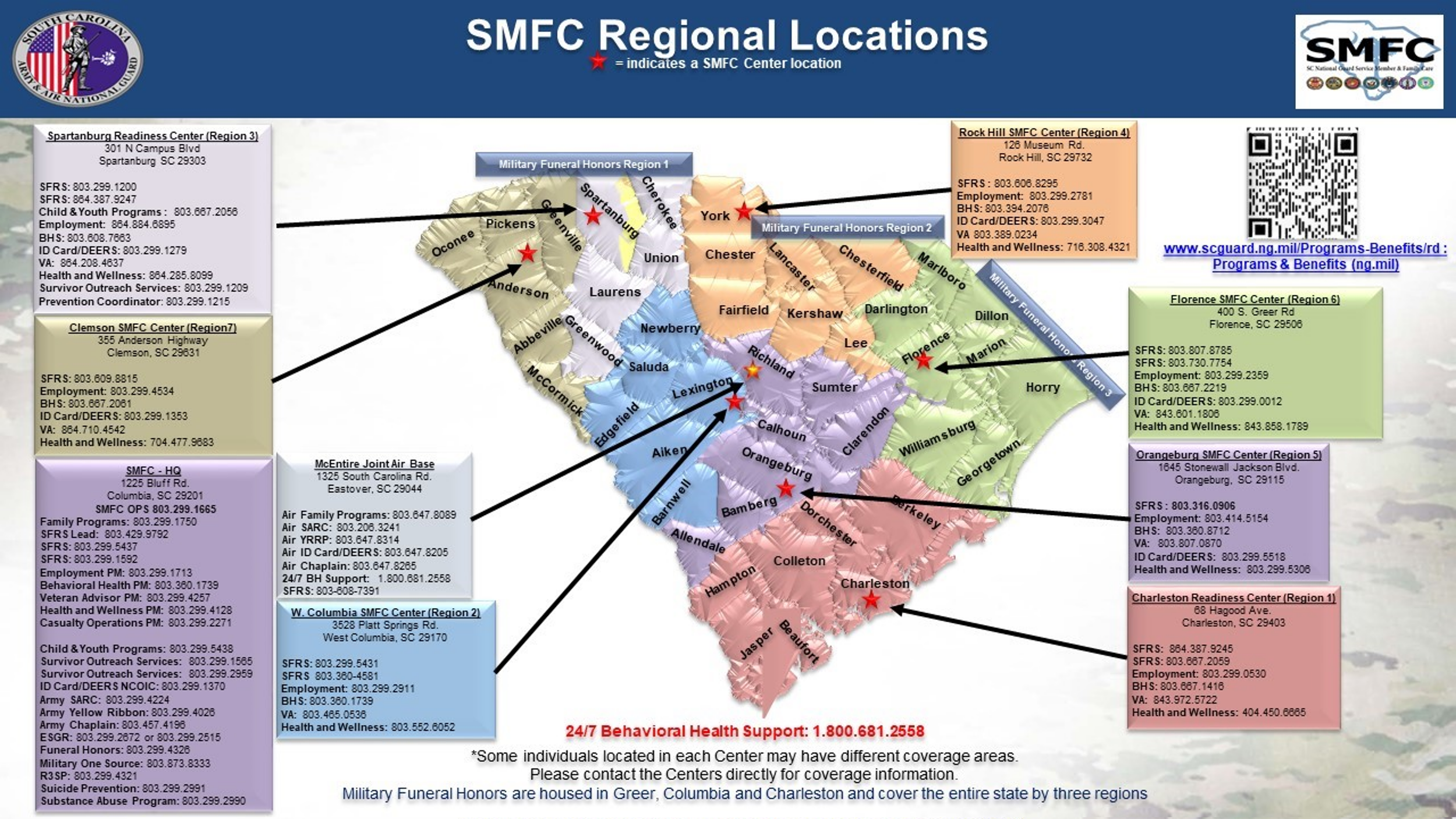 WATCH the SC National Guard and SCDVA partnership signing by clicking here.
---
Warrior Surf Foundation

Warrior Surf Foundation is unique as a Veteran non-profit because it uses a whole health approach to enhancing Veterans' and their families' physical and mental wellness. Warrior Surf uses positive psychology, mindfulness, and the experiential activity of surfing to allow Veterans to take an active approach to make positive changes in their lives. By incorporating Veterans into a self-sustaining supportive community, we allow them to create purpose by giving back to other Veterans through mentorship, surf coaching, and even becoming wellness coaches themselves. It's a positive feedback loop that creates an upstream solution to community building and suicide prevention.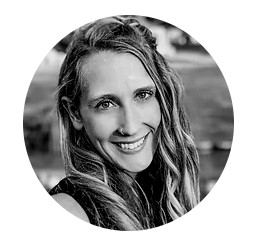 "Being a part of the SC Veteran Coalition creates positive opportunities for Veterans in our program because it enables our social worker to diversify our network and resources," says Warrior Surf Executive Director, Stephanie Dasher. "Not only are Veterans able to find Warrior Surf Foundation as a potential resource, but we're easily connected to other programs and resources that can benefit the Veterans already in our program. Warrior Surf Foundation strongly believes that no one organization can do it all, and we must be part of creating the same kind of upstream community approach among Veteran organizations that we create among the Veterans in our program."
What would you tell a Veteran on the fence about getting involved with WSF?
"Any of the staff in our organization would tell a Veteran on the fence that the thinking they've used up until now isn't the thinking that will solve their problems," says Dasher. "Isolating, withdrawing, and operating out of fear are amazing protective mechanisms that most of us have used at one point or another to keep ourselves safe, but being safe and truly living aren't the same things. We can't promise you that you'll never feel bad feelings again, we can't take away hard memories, and we wouldn't want to. What we can do, is give you the tools that make those things a little bit easier to deal with. Skills that make stepping out of your comfort zone manageable, and offer an opportunity to not only grow yourself but help others grow as well. 
[As a Veteran] Yes. You're enough. Because you exist, you're enough. When we first sign on that dotted line, we feel like we can take on the world. Sometimes the world makes us forget, but that fire still exists inside of all of us. Life and mental health isn't some mountain to be conquered or summited. Many times we will find ourselves sojourning in tough terrain, and we all have to ask ourselves, "What next, and where is the next foothold?" If we can manage to look up from where we feel stuck, we find that others are journeying alongside us, ready to lock hands and pull us out of the mire. Sometimes we'll be the handing reaching down, and sometimes we'll be the hand reaching up for help; that's life, it's beautiful, and it's ok," says Dasher.
To learn more about Warrior Surf Foundation visit their website at this link: https://www.warriorsurf.org/
---
"Hush No More"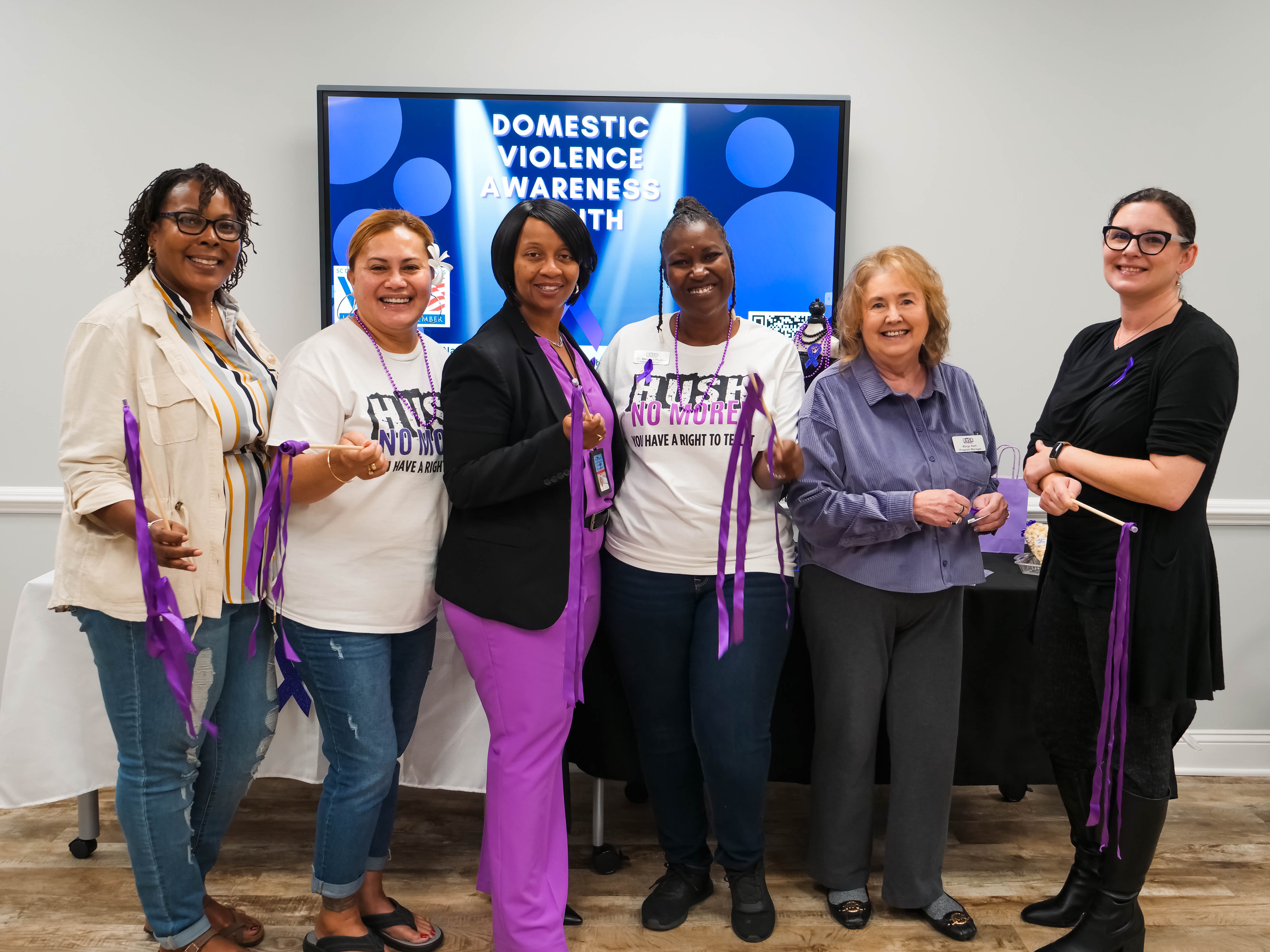 On October 12, 2022 the nonprofit organization "HUSH No More" joined the South Carolina Veteran Coalition. "HUSH No More" was founded in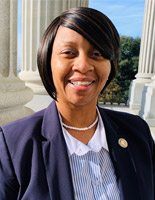 2019 and provides a platform for survivors of domestic abuse to share their experience with 'HUSH Topics' as well as training that will help promote awareness and prevention within the communities that they serve. HUSH Topics are those topics that individuals, families, and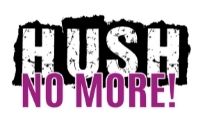 organizations have a hard time discussing such as: sexual assault, incest, domestic violence, child sexual abuse, sex trafficking and sexual harassment. 
"Signing 'HUSH No More' into the South Carolina Veteran Coalition is another step into helping Veterans get the resources they need so they can continue to thrive in the community," says SCDVA Midlands Regional Integration Officer, Heather Durant-McEady.  According to Durant-McEady, HUSH No More's partnership with the Veteran Coalition is important because it provides free services to men and women who have been victims of domestic or partner violence.
The executive director of "HUSH No More" stated how important it was for her organization to have access to the state's resources so that they could help those in the community who are struggling with domestic abuse even further.
"T
he reason why I think the connection is important because the state has so many programs and services that are available to Veterans and their families that we do not know. I am Army and also a survivor of military sexual trauma so I have had needs that were not met because I did not know where to get the help. I did not know what services were available. Definitely didn't know how many services the state of South Carolina provides for Veterans and their families. So I'm excited...," says HUSH No More Executive Director Dr. Vanessa Guyton
For more information about HUSH No More and the services they offer click here.
For information regarding resources for domestic violence in South Carolina click here.
---
Goodwill Industries of the Upstate/Midlands
Goodwill Industries of Upstate/Midlands South Carolina (GIUMSC) and the South Carolina Department of Veterans' Affairs (SCDVA) have joined together to ensure Veterans and their families have access to the strongest network of education, employment, and family support services.
Goodwill and SCDVA signed a Memorandum of Understanding (MOU) for the non-profit to formally join other veteran-serving organizations under the South Carolina Veteran Coalition powered by "Combined Arms." Combined Arms creates a network for organizations to more easily and effectively communicate and identify available services for Veterans and their families, and then make referrals as needed.
WATCH the MOU signing by clicking the photo below.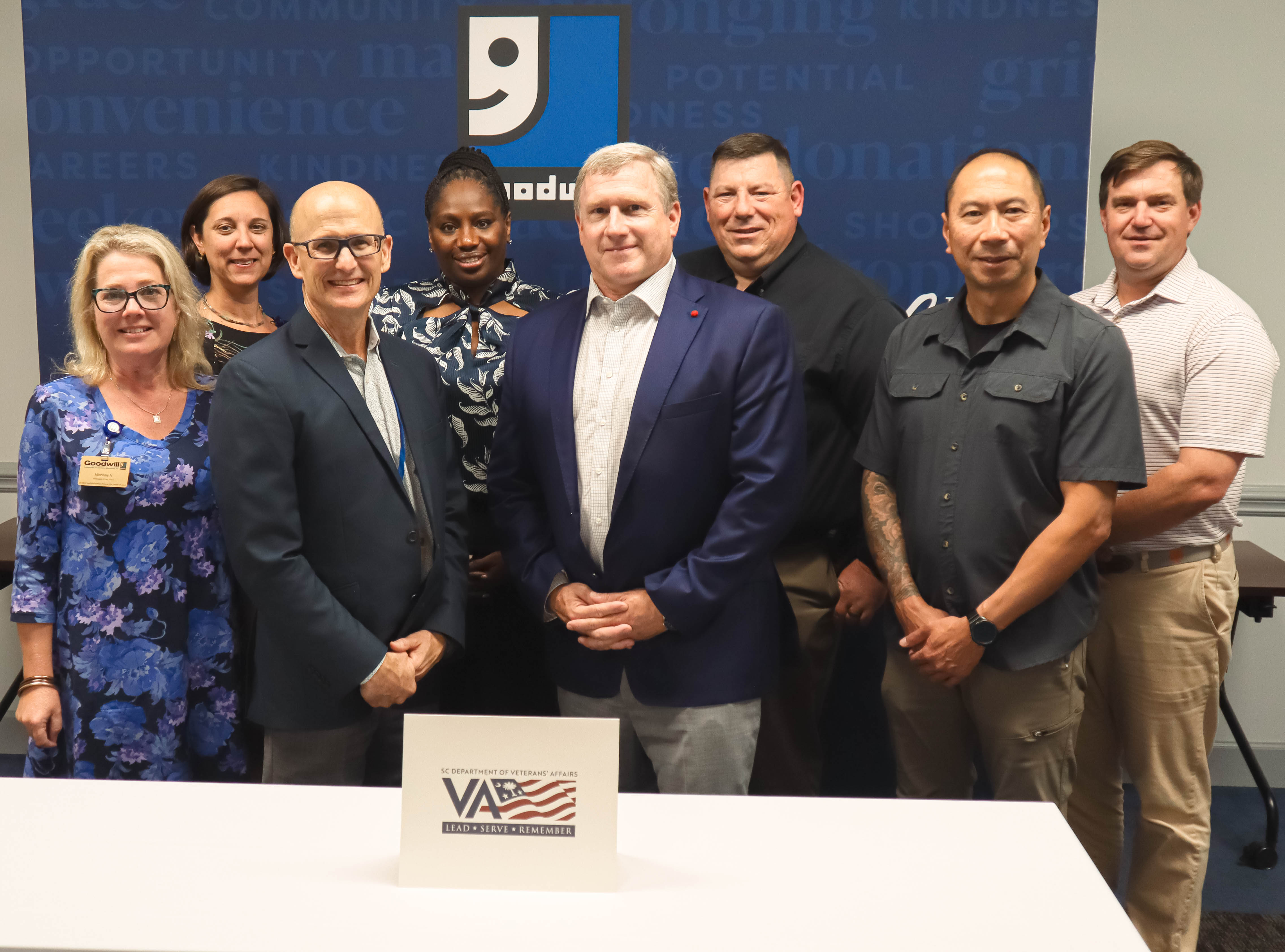 GIUMSC's spectrum of programs have long-supported Veterans looking for education and employment assistance, directly placing hundreds of the country's bravest into meaningful jobs each year.
"Our hope is that no one who stands up in service of our country ever feels lost, hopeless, or unprepared for life after active duty," said GIUMSC President and CEO Patrick Michaels. "As an Army Veteran, Goodwill was my 'stepping stone' to the civilian workforce. Nearly 30 years later, I'm overjoyed with knowing that we now have the opportunity to help others take that same step."
Goodwill and SCDVA's agreement also symbolizes an important milestone for South Carolina and the Veterans and their families who call this state home.
"This MOU is the final piece in establishing complete coverage across all 46 counties in South Carolina," shared SCDVA Director of Operations David Rozelle.  "Goodwill has been an important leader in assisting veterans and their families, with or without any agreements, as they organizationally have always looked for and found ways to partner and support our veterans."
Last year, GIUMSC provided education and career services to more than 10,000 South Carolinians. LEARN MORE about the Goodwill Industries of the Upstate/Midlands by clicking HERE.
---
WarriorWOD
WarriorWOD's "Exercise is the RX for Veteran PTS" Program aligns with the SCDVA's priority of supporting our Veteran population in South Carolina. The group provides direct services to support Veterans and their families by prioritizing exercise, nutrition, and mentorship as the leading prescription for Veterans' recovery from PTS,  decreasing Veteran suicide, obesity, unemployment, and homelessness rates.
The "Exercise is the RX for Veteran PTS" program consists of three components: exercise, nutrition, and mentorship, and will help Veterans achieve the following outcomes: improvement of quality of life, reduction of PTSD symptoms, improved social and occupational functioning, improved self-worth, improved motivation, and improved confidence.  
WarriorWOD provides the following direct services to veterans in need of PTSD support: 
6-month membership to the gym/fitness program of their choice. 
Bi-weekly support and consultation with a certified nutritionist. 
Bi-weekly camaraderie and mentorship from another veteran ("Battle Buddy") who has experienced similar things during their military time.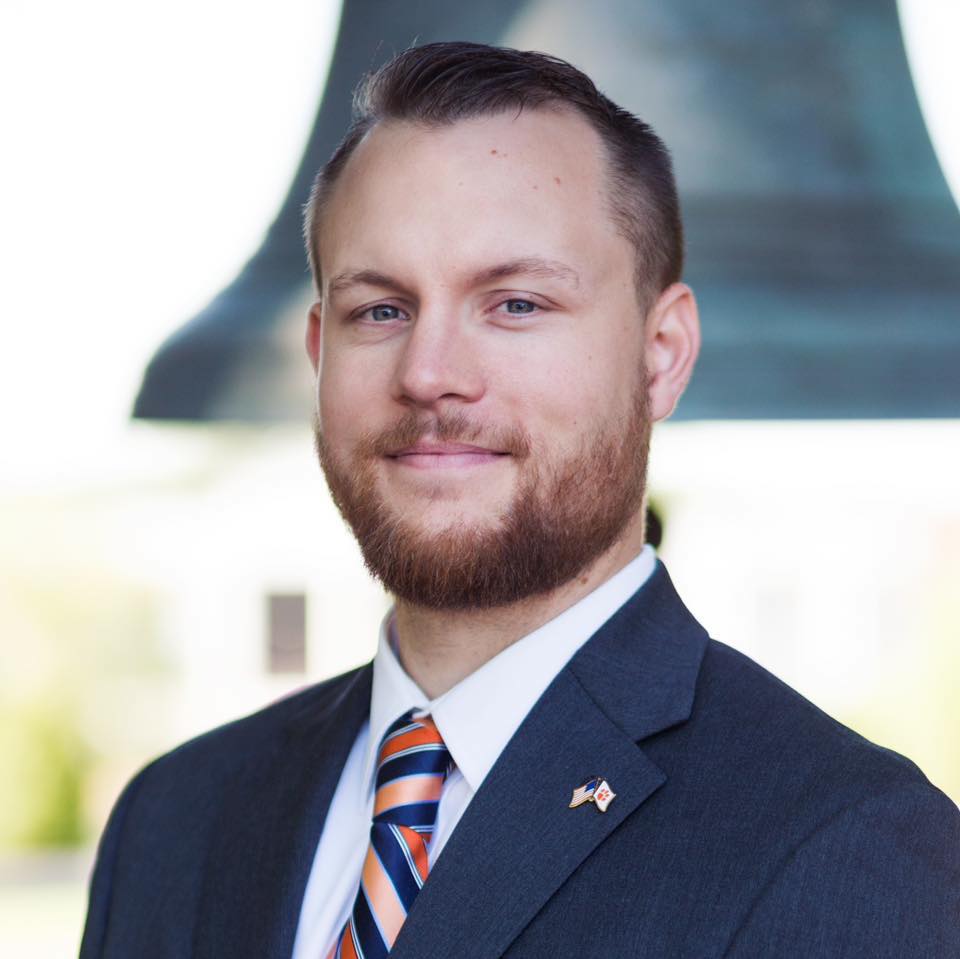 "Having Warrior WOD as a Coalition partner strengthens our network in important ways by providing important physical fitness and peer support for qualifying Veterans," says Brennan Beck, SCDVA's Lowcountry Regional Integration Officer. "Their approach to using fitness as a remedy to Post Traumatic Stress will provide community, recovery, and healing for many struggling Veterans."
For more information on WarriorWOD you can visit their website by clicking HERE.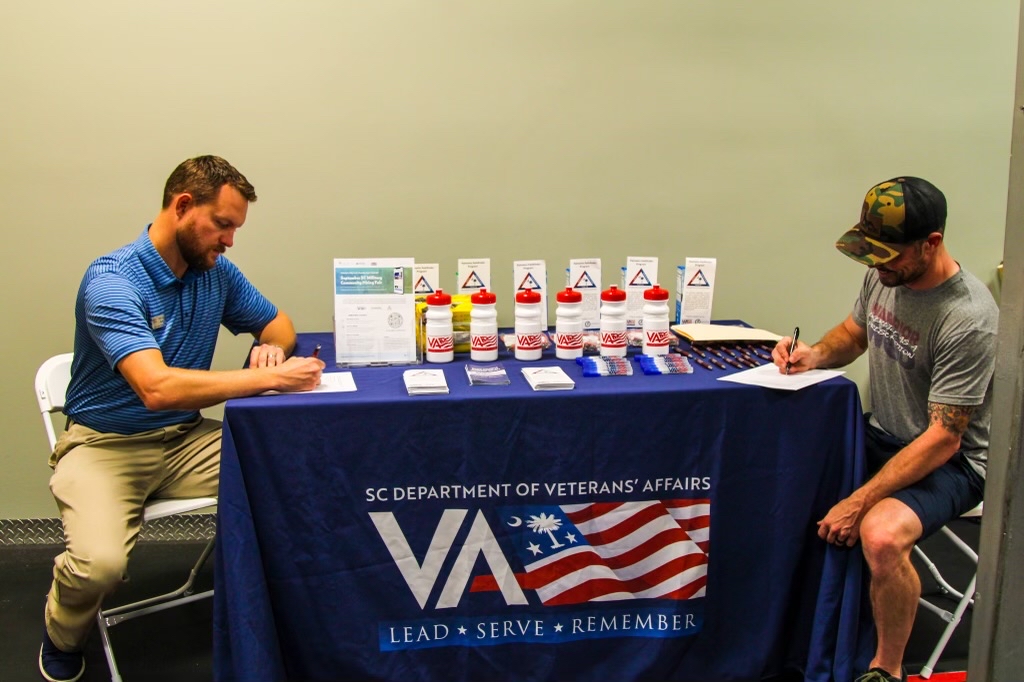 ---
Eastern Carolina Housing Organization
The Eastern Carolina Housing Organization helps those experiencing homelessness, or at risk of experiencing homelessness to obtain permanent housing. The group operates primarily out of Myrtle Beach and counties in the Pee Dee of South Carolina.
SCDVA is committed to reducing the number of homeless Veterans, families and youth in our state. Dr. Ann Gowdy, Chief Innovation Officer with ECHO, signed a partnership with SCDVA to join the SC Veteran Coalition to continue efforts to ensure no Veteran or family of a Veteran goes without housing in South Carolina.
WATCH our SCDVA News Minute on ECHO's Youth Homeless Initiative to bring awareness to disadvantaged children and teens in our state by CLICKING HERE.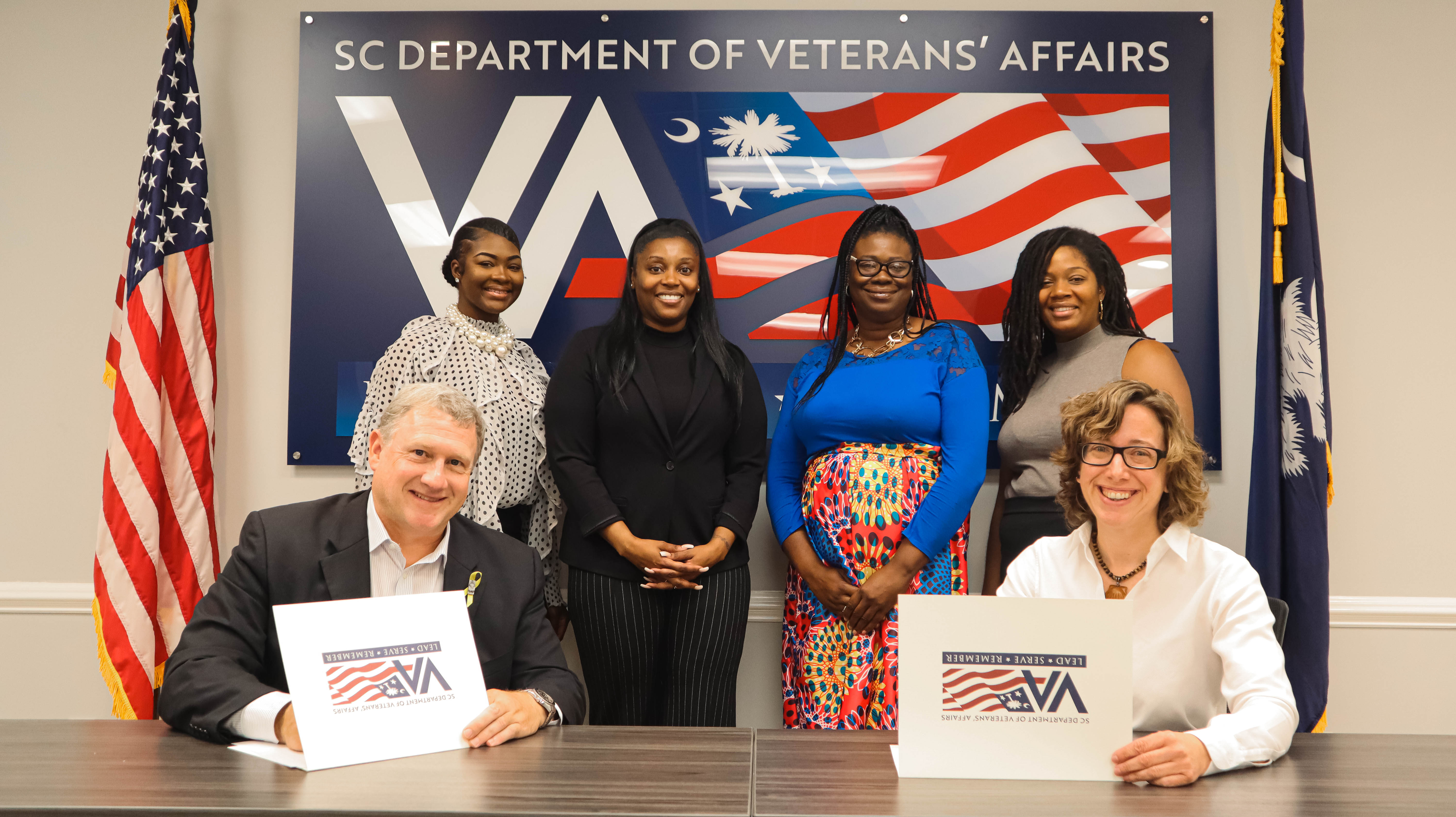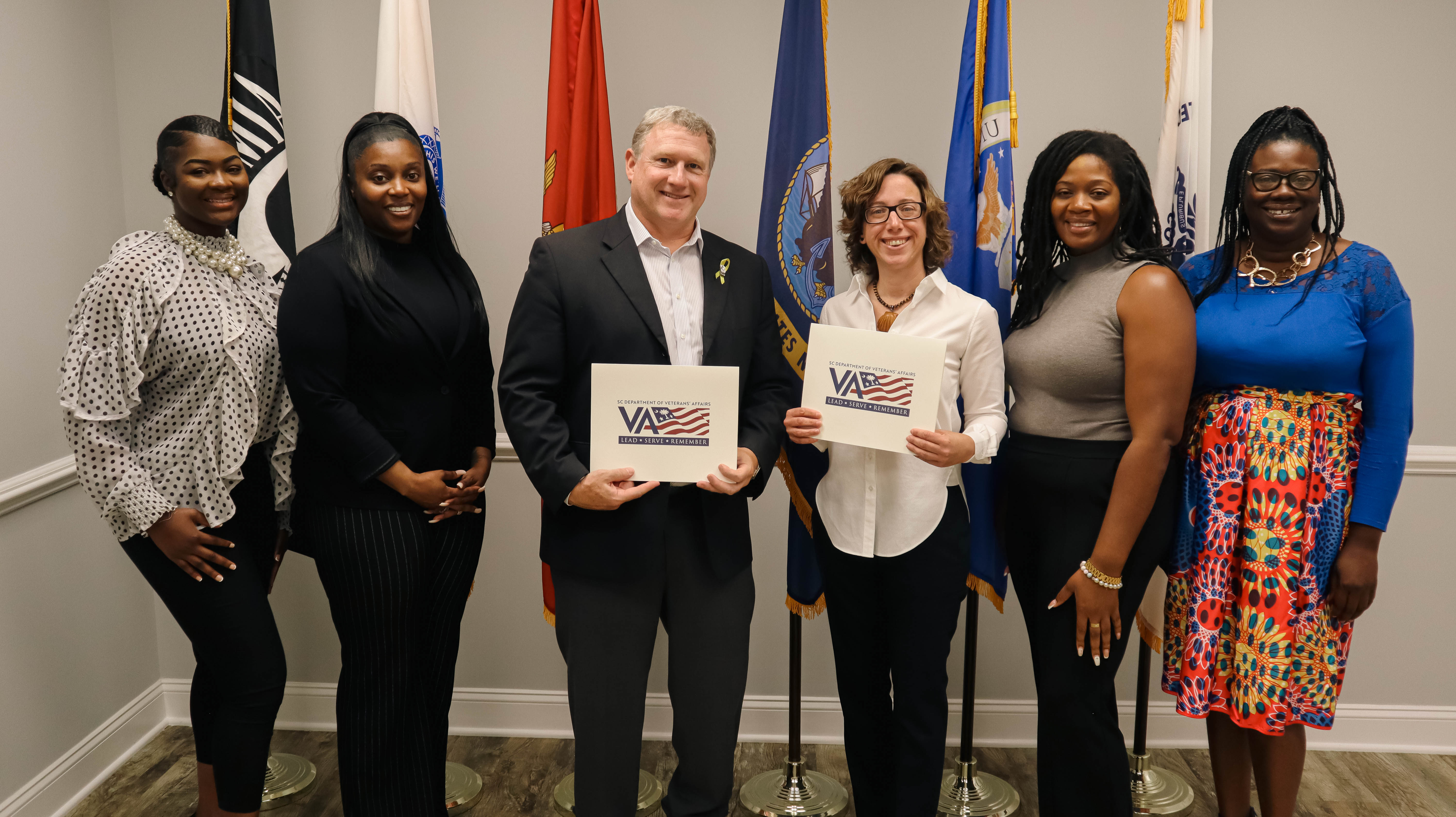 ---
Life House Women's Shelter
Life House Women's Shelter is the latest organization to join the growing South Carolina Veteran Coalition. The shelter for women and children has only been in existence for 19 months, and addresses the needs of the growing population of homeless women in the Palmetto State, according to Courtney Denton, Board Chair of the Life House Women's Shelter.
"We've served more than 150 women, and 25 children in our community and some of those women are Veterans in this community," says Denton. "It matters to us today that we have this partnership with the South Carolina Department of Veterans Affairs to ensure that there is access to referrals and resources for the Veterans that we are serving as well as being able to think collaboratively about how we can ensure the sustainability of those women who are Veterans."
With the population of women Veteran growing each year in South Carolina, David Rozelle, SCDVA Director of Operations says as SCDVA "looks at programs and how we serve women. We have to change the way we think and not just be focused on the 65 to 80-year-old white males from the Vietnam-era. We really have to focus on this up and coming demographic in our population."
WATCH THE FULL NEWS CONFERENCE of Life House Women's Shelter joining the SC Veteran Coalition by CLICKING HERE.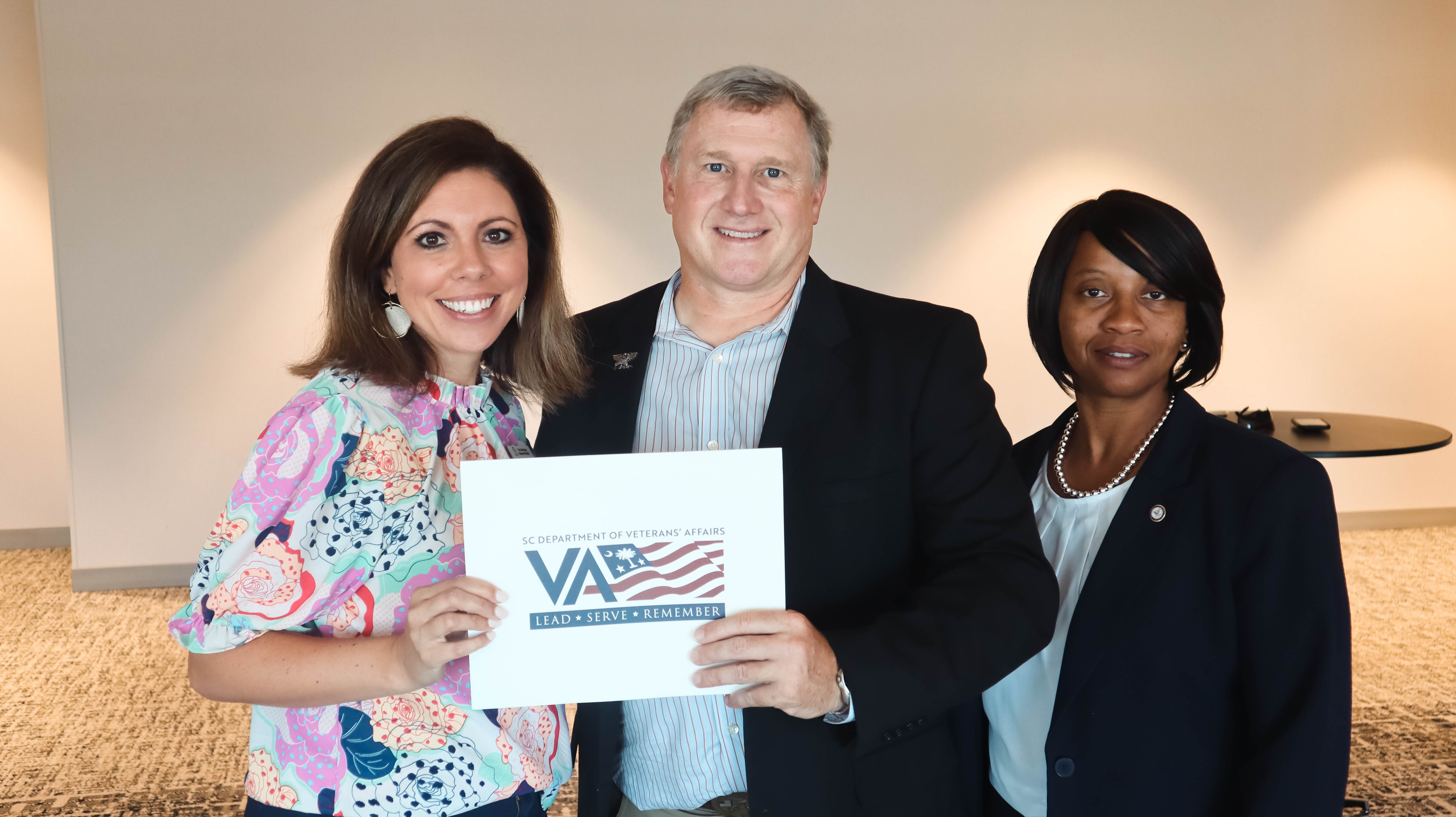 ---
Goodwill Industries of Middle Georgia

Goodwill Industries of Middle Georgia and the CSRA (GIMG) joined the South Carolina Veteran Coalition on by signing a memorandum of understanding (MOU) with the South Carolina Department of Veterans' Affairs (SCDVA), becoming part of a statewide network of Veteran resources.
WATCH THE FULL MOU signing agreement with SCDVA and Goodwill by clicking HERE.
GIMG is the most recent member to join the coalition that the SCDVA formed in April, bringing together organizations and agencies committed to supporting and educating veterans, service members and their families.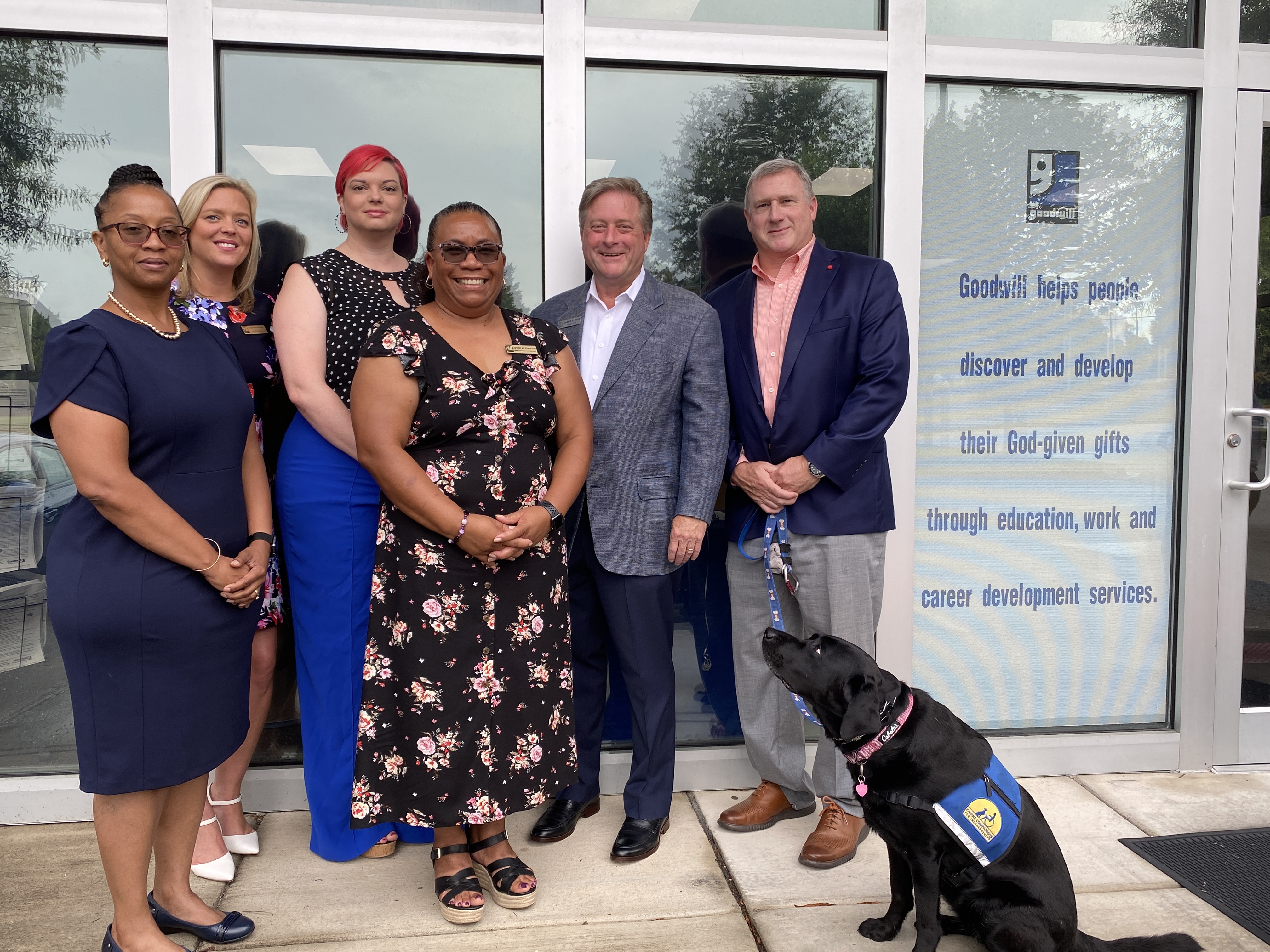 The MOU formally commemorates the long-standing service referral partnership between SCDVA and Goodwill Industries that provides wrap-around services to Veterans and military family members seeking employment.
"Signing this MOU connects us with a network of organizations with services that complement ours, providing wholistic case management to better serve our veteran community," said GIMG President James K. Stiff, who was present to sign the formal MOU. "It's critical we stand together to support our veterans during their transition from the military, doing all we can to help them on a trajectory of success in the civilian workforce."
The MOU signing took place at the Aiken Goodwill Job Connection Career Center, which serves as a hub for local job seekers and employers to connect through Goodwill's workforce development services.
Col. (Ret-Army) David Rozelle, who is the Director of Operations at SCDVA signed the MOU as well.
"It's important that we get partners in our system so we can refer our veterans to the best resources and care in the state," Rozelle said. "Even more important is having partners we can trust. And I know that if we refer people to Goodwill, they'll not only follow up but stay with our Veterans throughout [their job search]."
GIMG is the first of the three Goodwills that serve South Carolina to join the coalition, with Goodwill Industries of Upland/Midlands South Carolina joining in the coming weeks.
---
Operation Decisive Victory
 SUPPORT for our Veterans and their families. Operation Decisive Victory joined the South Carolina Veteran Coalition to strengthen partnership with SCDVA and the services it provides. ODV, which is based out of Charlotte, North Carolina, has programs centered to provide emergency financial support, suicide prevention, homelessness prevention and legal assistance to Veterans and families.
WATCH THE FULL NEWS CONFERENCE on the Operation Decisive Victory partnership by CLICKING HERE.
---
Harvest Hope Food Bank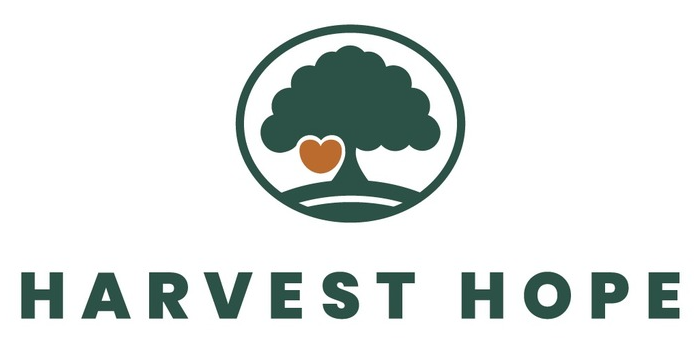 Hope to Heroes! Harvest Hope Food Bank has joined the South Carolina Veteran Coalition to help Veterans overcome food insecurities here in the Midlands. SCDVA and Harvest Hope hosted a news conference to announce the partnership to assist Veterans with food resources needed. LEARN MORE about Harvest Hope Food Bank by CLICKING HERE.
WATCH the FULL SCDVA News Conference on the SCDVA-Harvest Hope partnership by CLICKING HERE.
---
Veterans Ascend & Transitions Homeless Center
SCDVA would like to thank leaders with Veterans Ascend and Transitions Homeless Center for joining the South Carolina Veteran Coalition! This partnership is yet another step to strengthening our network of organizations dedicated to working with SCDVA to connect military Service Members, Families and Veterans directly to resources, employment and beyond!
Veterans ASCEND is an online platform that aligns Veteran candidates directly to career opportunities and employers based on skills and qualifications.
Transitions Homeless Shelter is the Midlands largest homeless center providing homeless men and women ages 18 and older (including Veterans) services to help stabilize their lives, increase their income and secure permanent housing.
---
Veterans Bridge Home & Patriots Path 

SCDVA announced Veterans Bridge Home and Patriots Path as the newest organizations to join the SC Veteran Coalition, and held a memorandum of understanding (MOU) signing to commemorate the partnership. WATCH THE FULL VIDEO of the MOU signing press event HERE. 
David Rozelle, who is the Director of Operations for SCDVA says "the whole idea is putting together a coalition of partners who are all working towards the same goal, which is to take care of Veterans. This memorandum allows us to be partners, to provide referrals back and forth in two ways: to collect data, and to work on grants and other initiatives to show that we work together and collaborate for the greater benefit of Veterans in our state."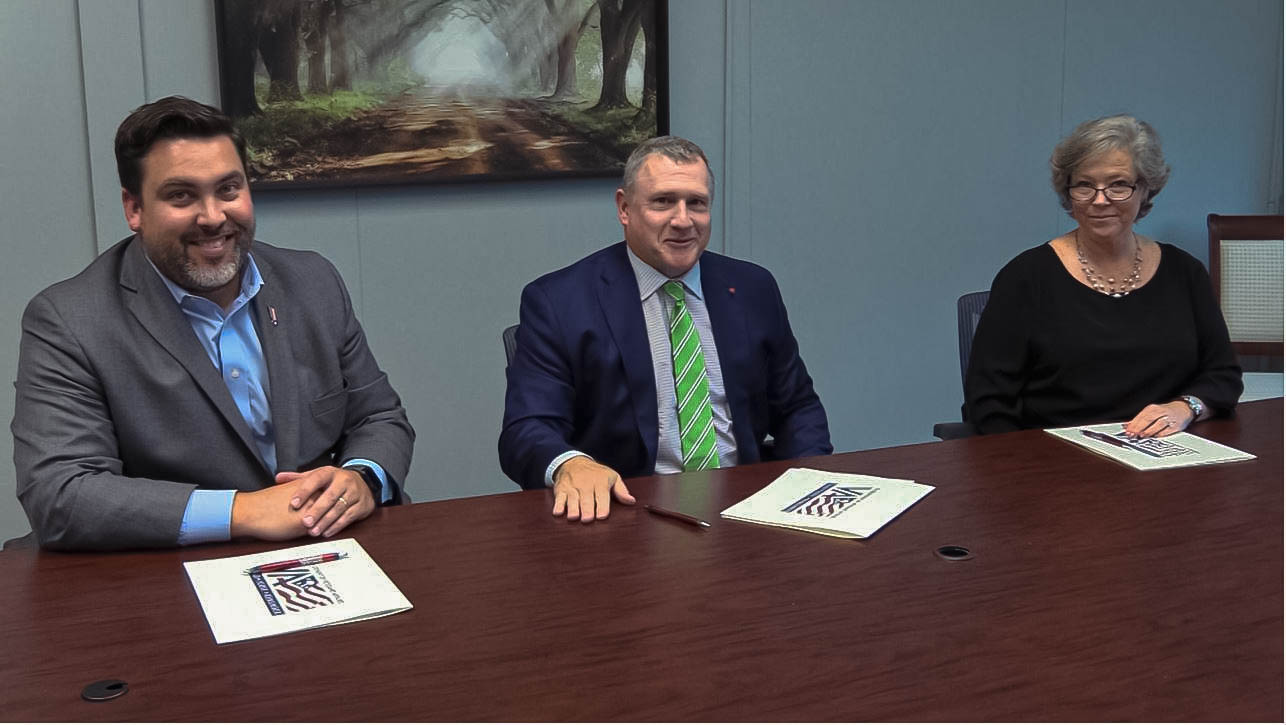 Veterans Bridge Home connects Veterans and their Families, in any state of transition, to the community. Through its network of partners, the group helps Veterans navigate employment, create social connections, and settle their families. Veterans Bridge Homes looks takes a holistic view of the Veteran and connects them to the resources needed to be successful and thriving members of the community.
LEARN MORE about Veterans Bridge Home by clicking HERE.
Patriots Path is a non-profit organization that supports Veterans, transitioning Service Members, and military Spouses in finding meaningful employment opportunities by defining career goals, mapping out job search strategies, identifying opportunities, creating a marketing approach and connecting within our community to peers, mentors, and coaches for continued networking and support. LEARN MORE about Patriots Path by clicking HERE.