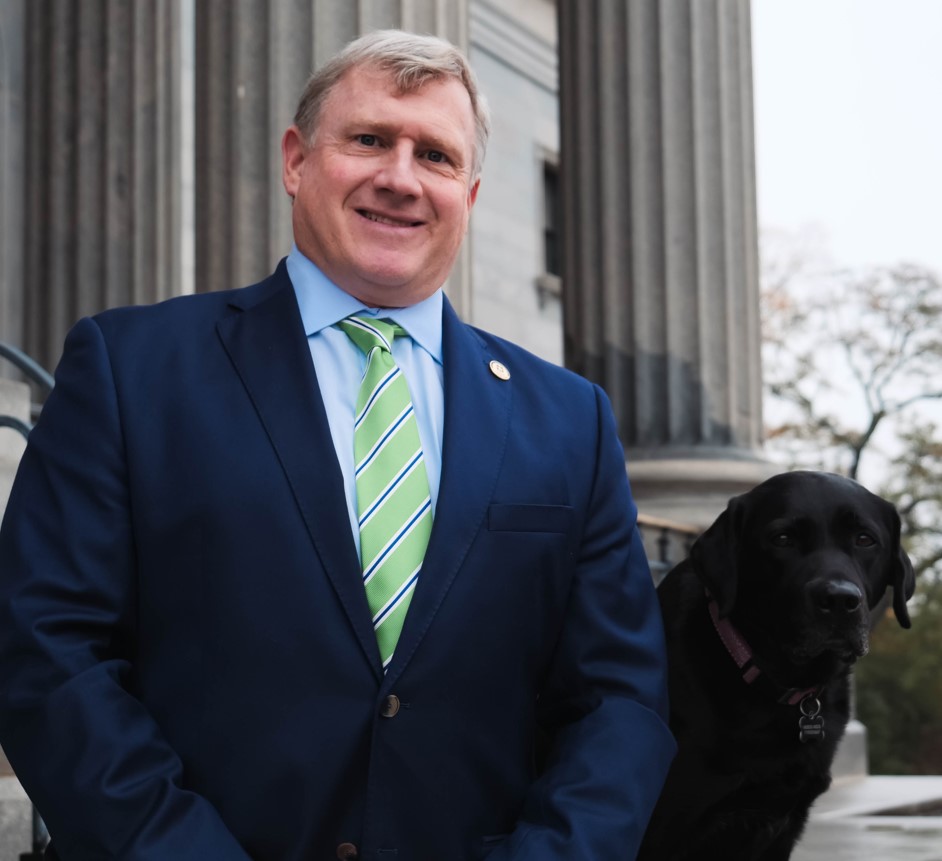 David Rozelle has a deep passion for South Carolina. While growing up he spent his summers in the Palmetto State with his maternal grandparents, has been a landowner his entire life, and married his wife who is from Fort Mill.  David is a 1995 Davidson College graduate and earned an active duty commission through the U.S. Army Reserve Officer Training Program as an Armor Officer.
David served primarily as an Armor/Cavalry Officer in the U.S. Army. He has served in leadership positions from tank platoon leader to combined arms battalion command, where he served as the battalion commander of 1-72 Armor Battalion in the Republic of Korea. David has had numerous assignments around the globe, with four years of service in Korea, three deployments to Iraq, and one year in Afghanistan. His battalion command and last three combat deployments were as a Military Amputee. He lost his right leg below the knee to a land-mine in Iraq in June of 2003, during his first deployment. David retired out of Fort Jackson, South Carolina, and currently serves the South Carolina Department of Veterans' Affairs as the Director of Operations.
David earned two Master Degrees: Military Studies (Marine Corps University) and Strategic Studies, Military and Strategic Leadership (U.S. Army War College).