The South Carolina Military Academic Recognition Program highlights South Carolina Technical Colleges, Colleges, and Universities that support Service members, Veterans, Reserve, National Guard members, and their family members in achieving their academic and professional goals.
Eligibility Criteria. To be eligible for recognition under this program, the education institution must:
Be physically located in South Carolina.
Be in good standing with the State Education Board and the South Carolina Commission on Higher Education.
Recognition Criteria. This program offers recognition at three grades: Bronze, Silver, and Gold. To qualify for any grade of recognition, the institution of higher education must meet all the associated standards in each grade. The school must meet all the requirements for Bronze and Silver before consideration for Gold. For example: If a school meets the Gold standard in one area, the Silver in a second, and the Bronze in the third, they are eligible for Bronze recognition. Details for each grade and area are on the back of this document.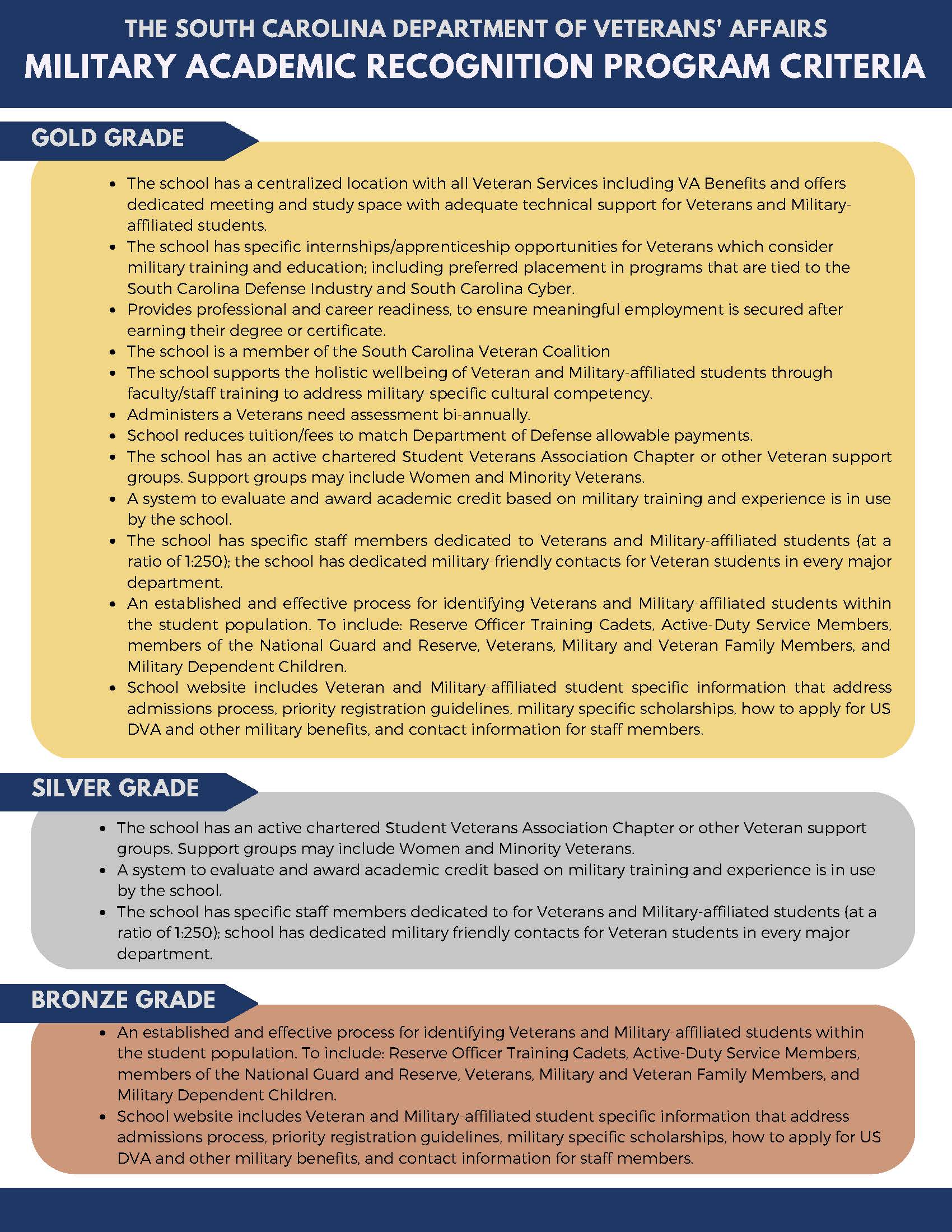 Applying for Recognition. To apply for Gold, Silver, or Bronze recognition as a South Carolina Veteran friendly
Higher Education Institution for this academic year, contact us at va@scdva.sc.gov. The duration of recognition lasts one academic year, to have your institution re- evaluated in subsequent academic years, please re-apply.