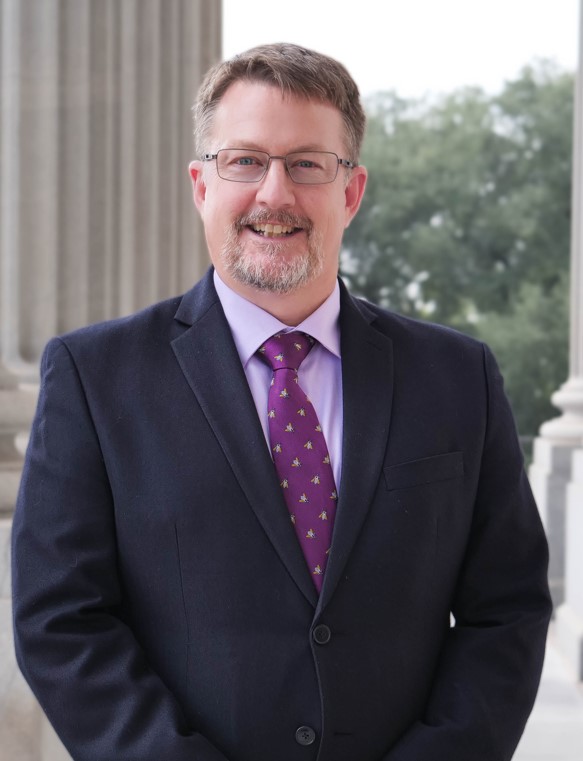 Recently retired Army Colonel Timothy R. Frambes joined the South Carolina Department of Veterans' Affairs as the Director of Veteran Services in September 2022.
Frambes served on continuous active duty after graduating from Washington State University in June 1993. Tim initially enlisted in the Army in 1986, serving as an M1A1 Armor crewman in the 3rd Armored Cavalry Regiment before accepting an Early Commissioning ROTC scholarship to Valley Forge Military College in Wayne, Pennsylvania.
Upon graduation from Valley Forge and commissioning as a 2LT in the USAR, Tim transferred to Washington State University to complete his undergrad education, serving in the Washington Army National Guard. Upon graduation from Washington State University, he entered active duty as an Field Artillery officer, culminating his career as the Chief of Staff, US Army Training Center & Fort Jackson since July 2019.
Tim served in command and staff assignments across the United States and overseas, to include Korea, Iraq, Kuwait, Germany, and Afghanistan. Strategic assignments include a number of assignments at the Pentagon, first at the Headquarters, Department of the Army staff, initially as a speechwriter & historian for the Army Chief of Staff (2002-2003), later as an action officer in the Army's Directorate of Training, as the J5 for the Joint Improvised Explosive Device Defeat Organization (JIEDDO), and later as the Chief of Staff for the US Army's Sexual Harassment Assault Response Prevention (SHARP) program.
His military education includes the Field Artillery Officer basic and career courses, the U.S. Army Command & General Staff College, the School of Advanced Military Studies, and the U. S. Army War College at Carlisle Barracks, Pennsylvania. Tim and his wife Angelia are proud parents to four adult children and doting grandparents of one grandson (so far!). They reside in Irmo.