***NOTE: SCDVA only lists resources directly linked to South Carolina government agencies, the U.S. Department of Veterans' Affairs, Veteran Benefits Administration (VBA), or SCDVA partner agencies and SC Veteran service organizations.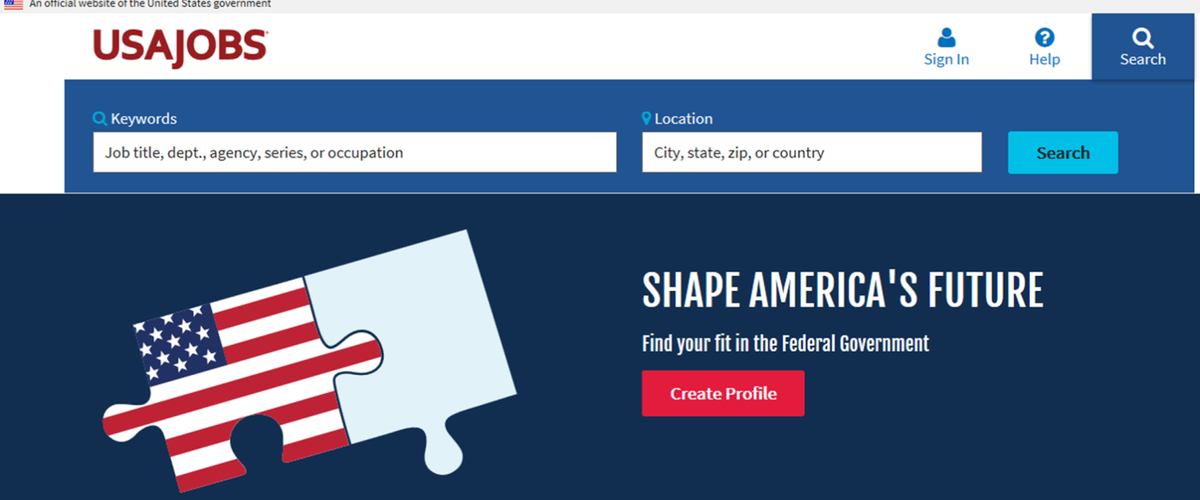 Federal Jobs at SC Military Installations
Military installations across the state are hiring!
For a list of federal jobs currently being offered for Veterans through USAJOBS, visit our Military Installation Job Opportunities page by CLICKING HERE.
---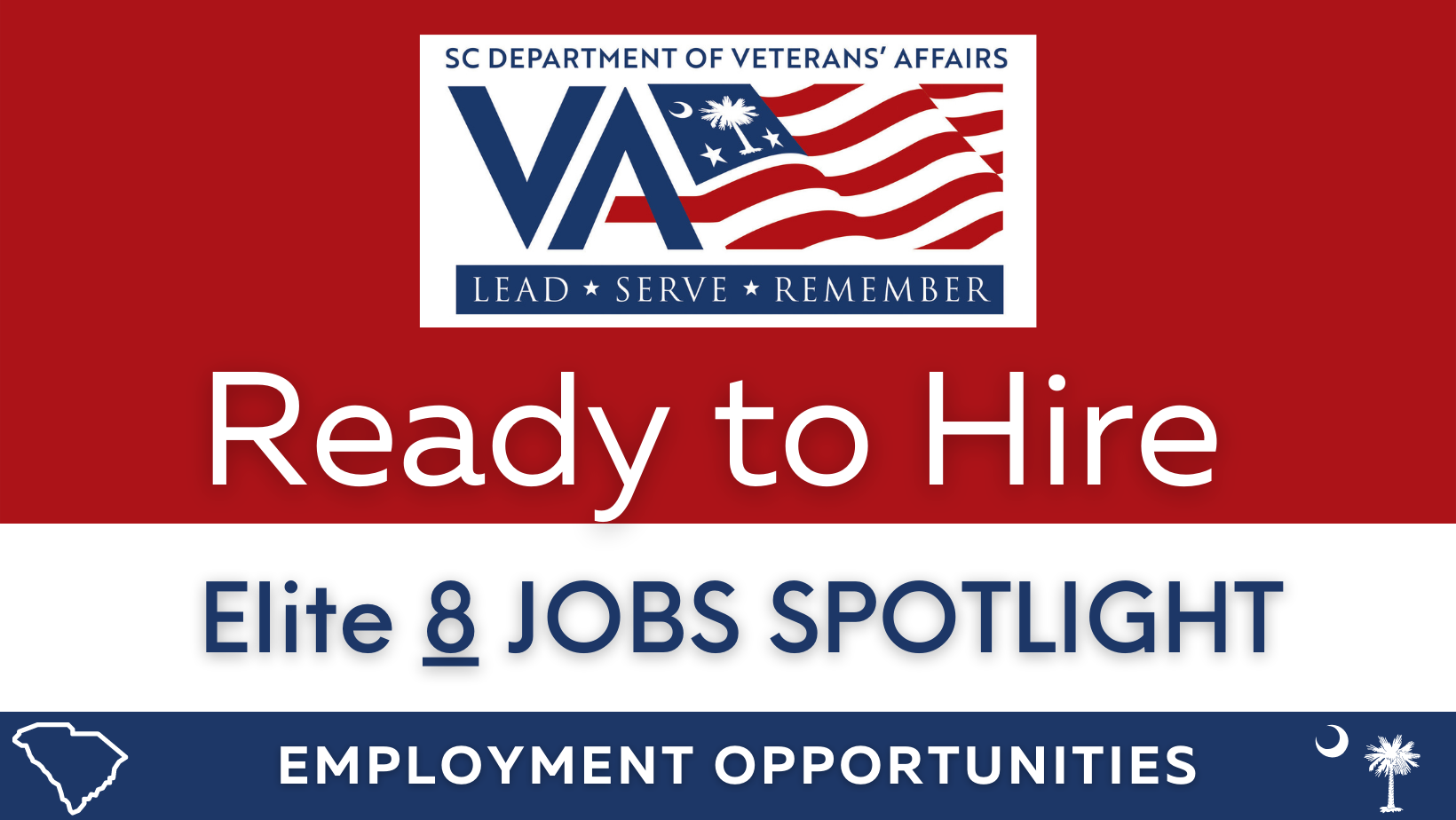 Ready to Hire
SCDVA works with corporations and businesses throughout the Palmetto State to highlight jobs that are open to Veterans or Veteran-specific.
For a list of jobs currently being offered for Veterans, visit our Ready to Hire page by CLICKING HERE.
---

Careers at SCDVA
As a state office, the South Carolina Department of Veterans' Affairs (SCDVA) is dedicated to helping Veterans seek employment. Although hiring preference is given to Veterans, we are an equal employment opportunity (EEO) state agency that does not discriminate against career candidates, or employees based on military status, race, color, religion, gender or sexuality, national origin, age, disability or genetic information.
Our career opportunities are managed by SC Careers. CLICK HERE to visit their site to see what positions SCDVA has available for hire!
---
Other Employment Resources for Veterans
A. U.S. Department of Labor (DOL)
B. Operation Palmetto Employment
C. Veterans Hiring Programs:
Veterans can also contact their County Veterans' Affairs Offices for potential employment opportunities in their resident counties.
Veterans' Re-employment Rights
The Federal Uniformed Services Employment and Re-employment Rights Act (USERRA), enacted in October 1994, provides re-employment protection and other benefits for veterans and employees who perform military service. It clarifies the rights and responsibilities of National Guard and Reserve members, as well as their civilian employers. USERRA was significantly updated in 1996 and 1998 and applies almost universally to all employers, regardless of the size of their business.
Contact the US Department of Labor at 1.866.487.2365, or the US Department of Defense Employer Support of the Guard and Reserves (ESGR) at 1.800.336.4590, or visit their website.