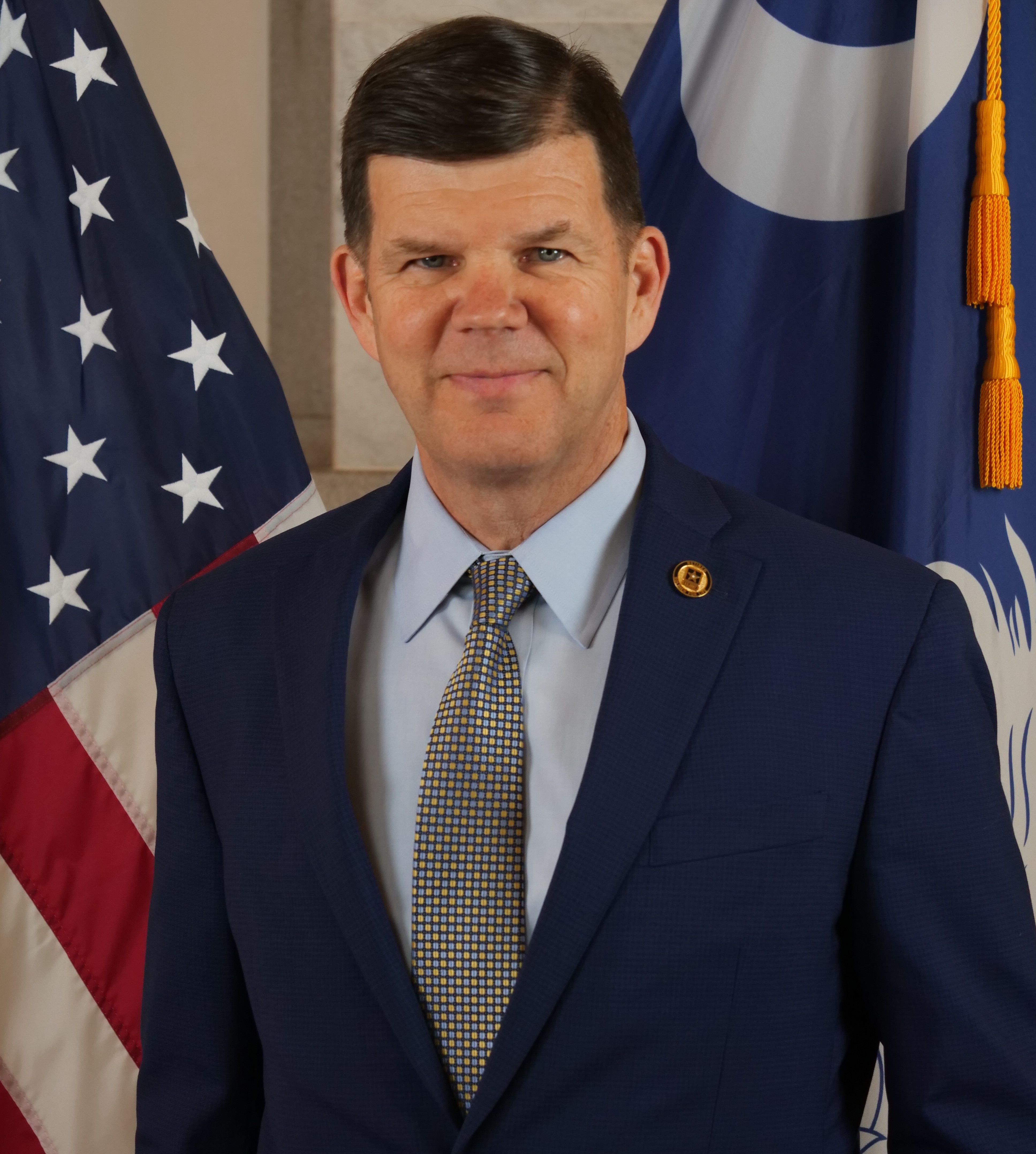 Major General (Ret.) Todd B. McCaffrey was nominated by Governor Henry McMaster and unanimously confirmed by the South Carolina Senate in March of 2023 as the state's second Secretary of the South Carolina Department of Veterans' Affairs.
General McCaffrey served in the U.S. Army for more than 34 years completing his military career as the Chief of Staff, United States Africa Command. Following military retirement, McCaffrey relocated to South Carolina and joined the University of South Carolina as the Director of Military Affairs where he assisted the University by integrating and expanding its portfolio of defense, and other national security related efforts.
Upon departing the University, he consulted in the private sector to clients in defense-related industries, government, and academia and served on the board of directors for a South Carolina based Veteran's service organization. General McCaffrey is also an Association of the U.S. Army Leadership Fellow, supporting efforts to educate, inspire, and connect leader development programs across the Army and its supporters. 
During his military career General McCaffrey commanded units at all echelons through division-level and led both an infantry battalion and Stryker Brigade Combat Team in combat. As a Division Commander he gained a lasting respect for the service and sacrifice of our nation's citizen-Soldiers commanding a training support division. His other assignments include service as Chief of Staff to two 4-Star level commanders, and as the Deputy Commander at U.S. Army Pacific where he supervised Army operations across the Pacific. 
General McCaffrey is a 1986 graduate of the United States Military Academy and holds Master-level degrees in economics from the Colorado School of Mines, and in national security studies from the U.S. Army War College. He has earned the Combat Infantry Badge, is a three-time recipient of the Army's Distinguished Service Medal and has been awarded the Bronze Star multiple times for meritorious service in combat.
He and his wife Lisa reside in Columbia, South Carolina. They have two sons, a daughter, daughter-in-law and their first grandchild born in April 2023.