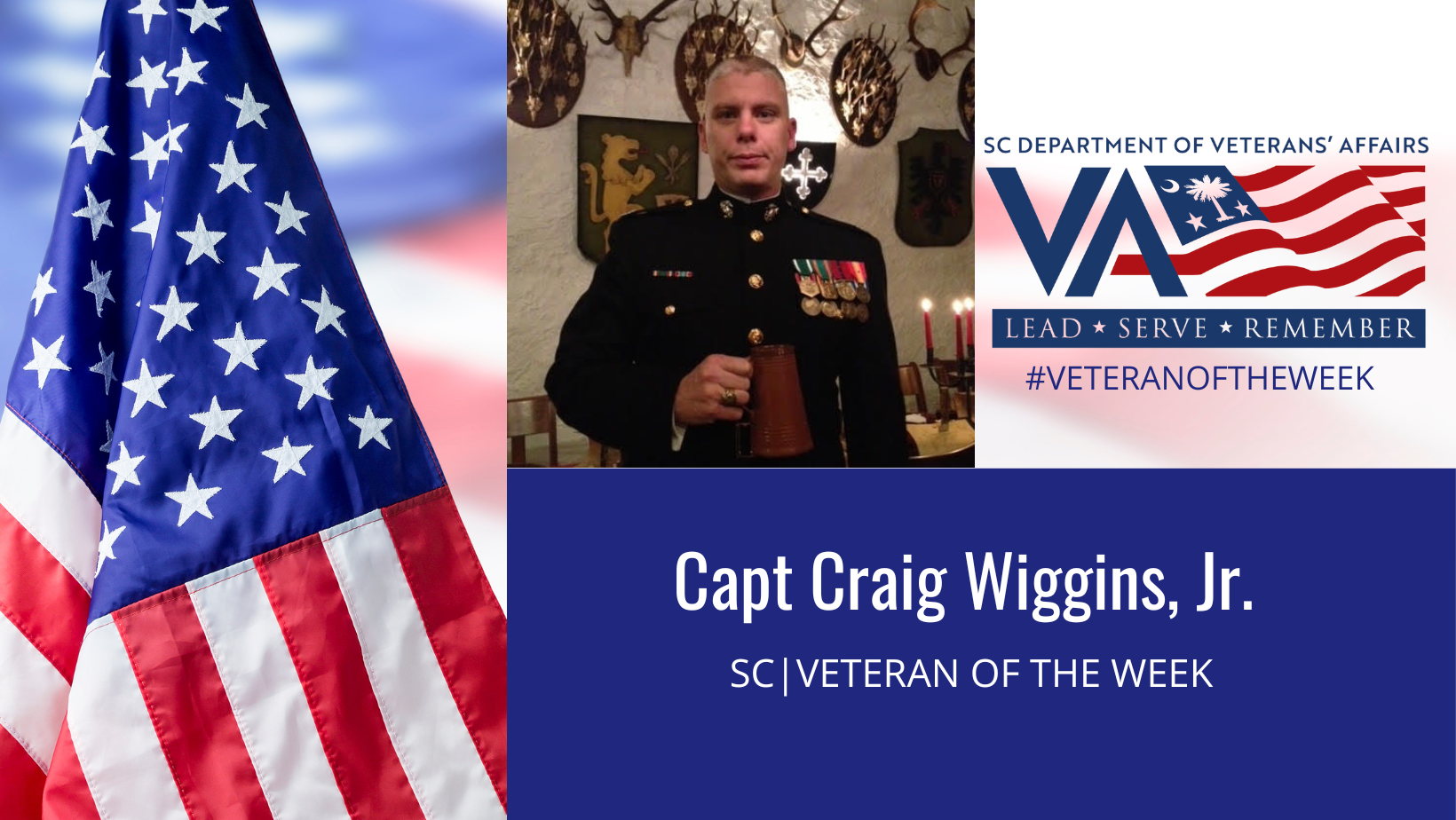 September 25, 2023
Captain Craig Wiggins, Jr. is our newest Veteran of the Week!
Captain Craig Wiggins, Jr. is a native of Reelsboro, NC and currently resides in Taylors, SC with his wife, Denise. He served in the United States Marine Corps from August 1995 to August 2015. Wiggins' enlisted years were spent as an avionics calibration technician. He spent time in Cherry Point, NC and Iwakuni, Japan traveling to air stations supporting the Marine Corps Aircraft Wing. In 2002 he was selected for the Marine Corps Enlisted Commissioning Education Program where he attended The Citadel from 2003 to 2007 earning a Business Administration degree. From there he became a Marine Corps Communications Officer and was stationed at 9th Communications BN, Camp Pendleton, CA where he had several tours to Afghanistan and served as a platoon commander, executive officer, and battalion current operations officer.  
Wiggins was then select to be an inspecting officer for Region 1, Marine Corps Embassy Security Group, Frankfurt, Germany. In 2015 he retired from the Marine Corps and began a career with the BMW Regional IT Infrastructure Group in Greenville, SC. Since his retirement in 2015, Wiggins has been supporting Veterans in his community.  He has done this by assisting them with their own VA disability claims and working to bring awareness to Veterans' needs.  In June of 2022 Craig saw an opportunity to bring his love of motorsports together with supporting Veterans. Craig is the founder and president of Heel and Toe 4 Heroes which is a non-profit whose mission is to "Support Veterans, Veteran families and Veteran organizations. Bring Veterans together at the racetrack and supporting Veteran small businesses."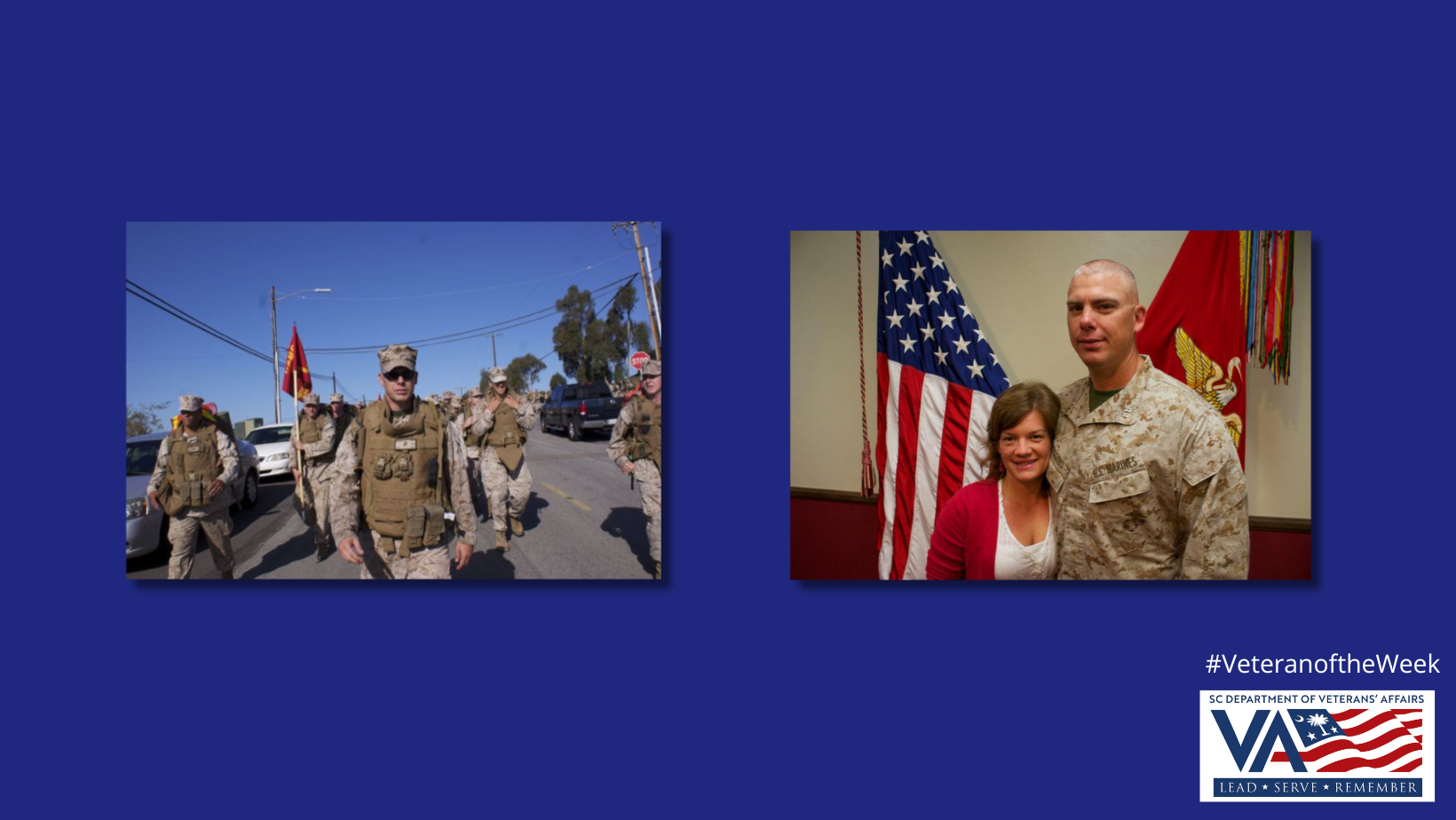 ---
---