October 09, 2023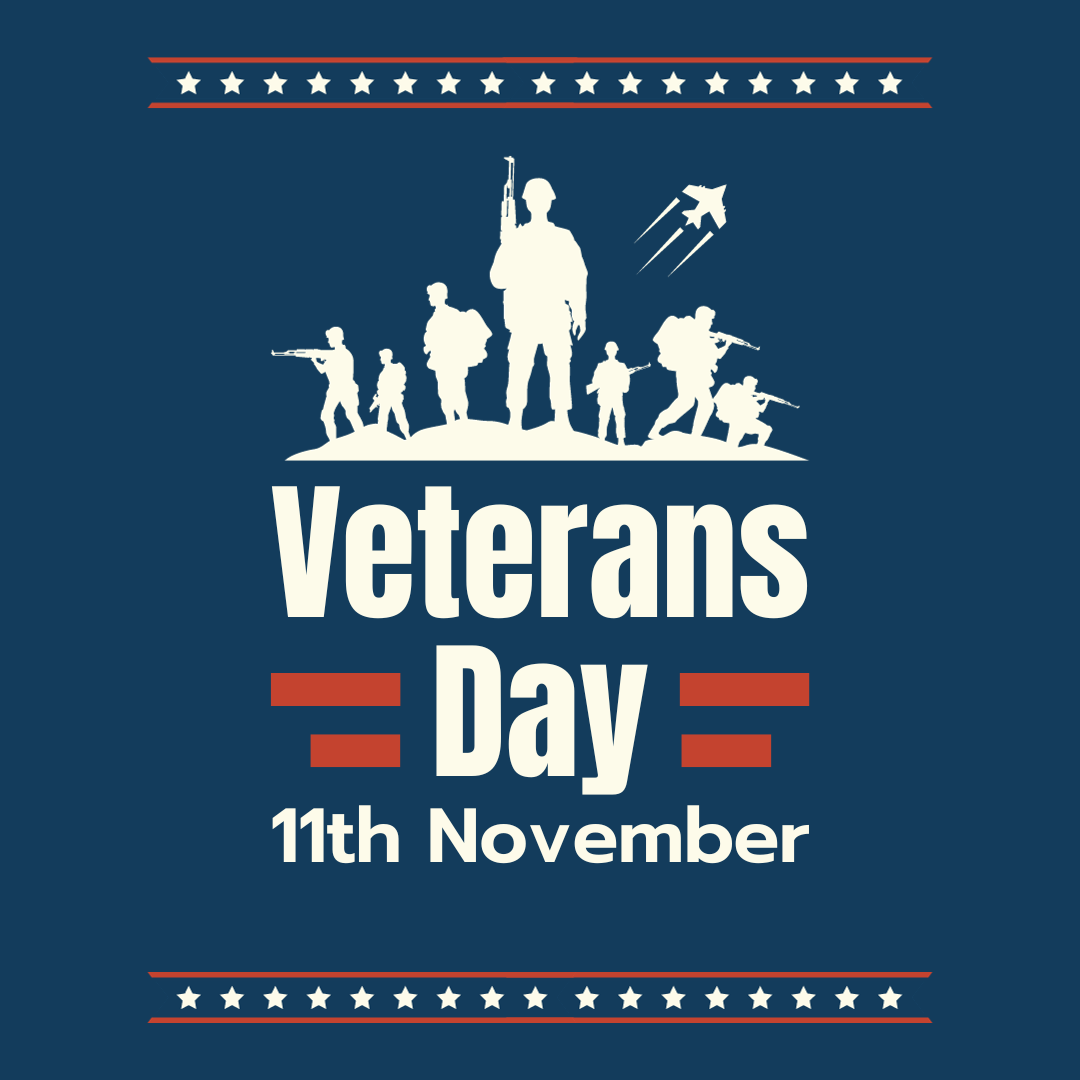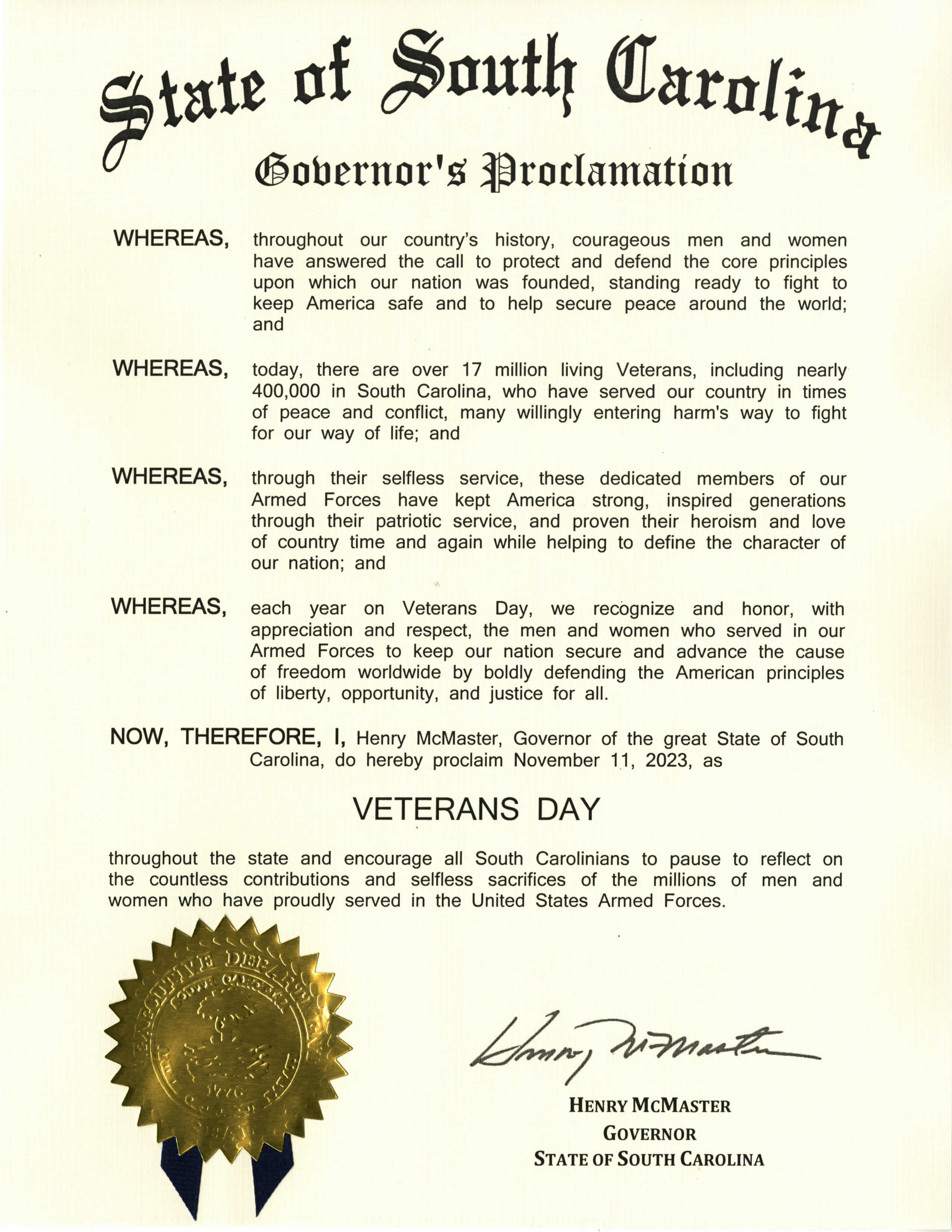 Veterans Day will be observed on Saturday, November 11th in honor of all Veterans who have served in our military to protect our country. 
Every year, South Carolina Governor Henry McMaster issues a proclamation in observance of Veterans Day to encourage all to pause and reflect on the countless contributions and sacrifices made by the men and women who have served in the U.S. Armed forces. You can read the proclamation in its entirety by clicking the proclamation photo to the left.
Below are events happening around the state of South Carolina for Veterans Day 2023. THIS PAGE WILL BE UPDATED AS NEW EVENTS COME IN.
---
City of Charleston
Sunday, November 5
Concord St. and Market St.
1 PM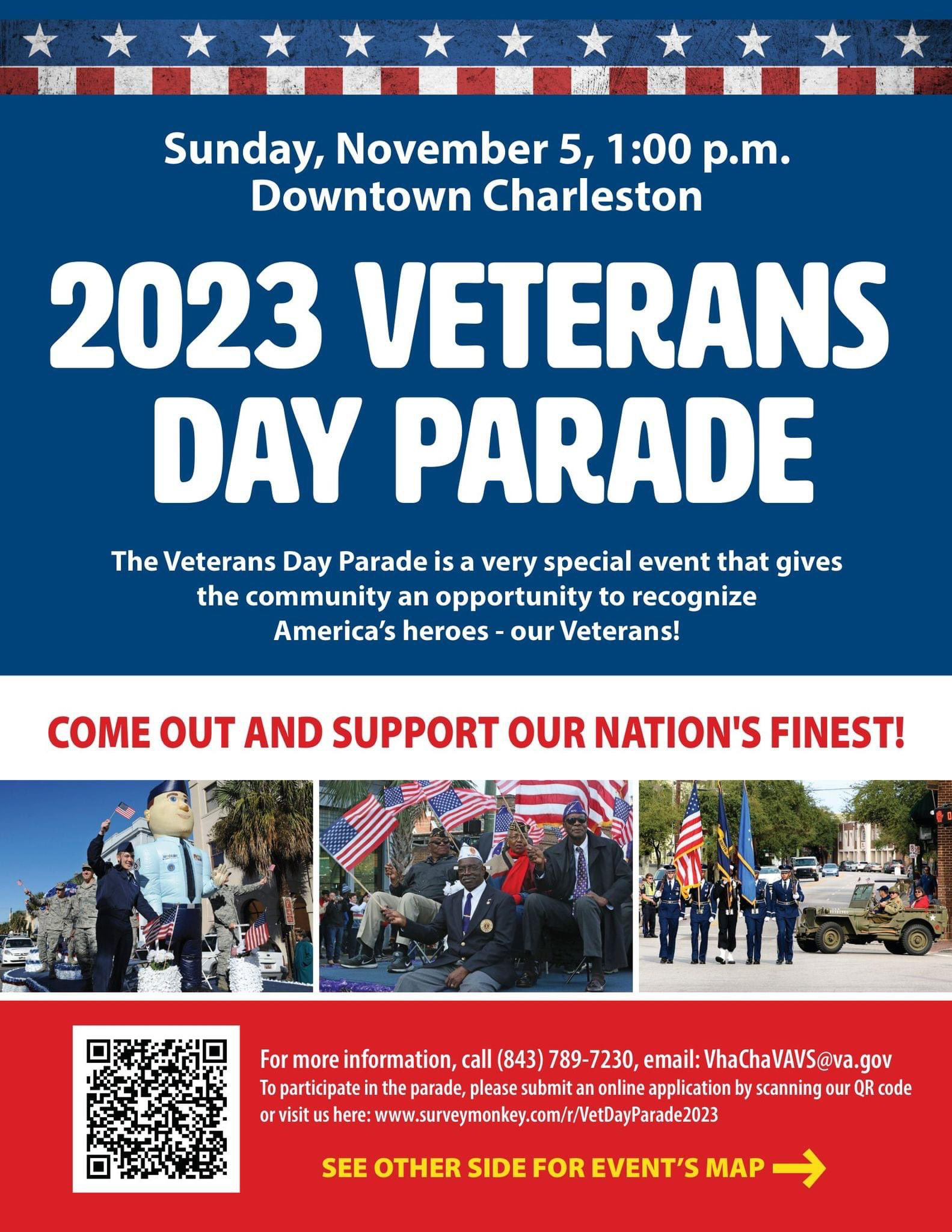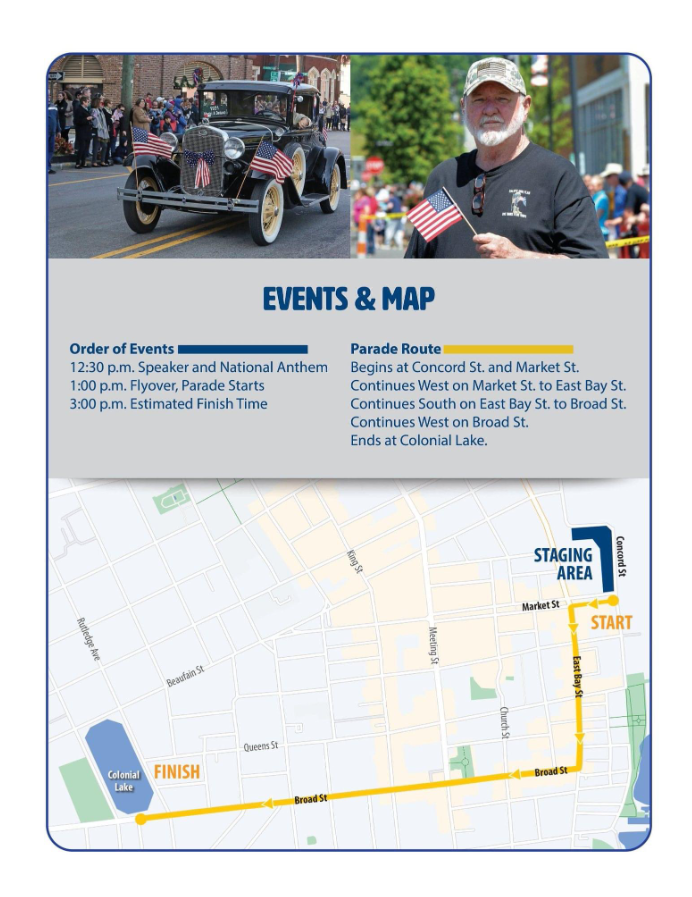 ---
Lexington County
Sunday, November 5
Main Street and South Lake Drive
3 PM

---
The Wall That Heals
Thursday, November 9- Sunday, November 12
Spartanburg Downtown Memorial Airport
Anytime

---
City of North Charleston
Friday, November 10
North Charleston Performing Arts Center
10 AM

---
City of Columbia
Friday, November 10
Sumter & Laurel Streets
11 AM

---
Sumter County
Friday, November 10
141 North Main Street
10 AM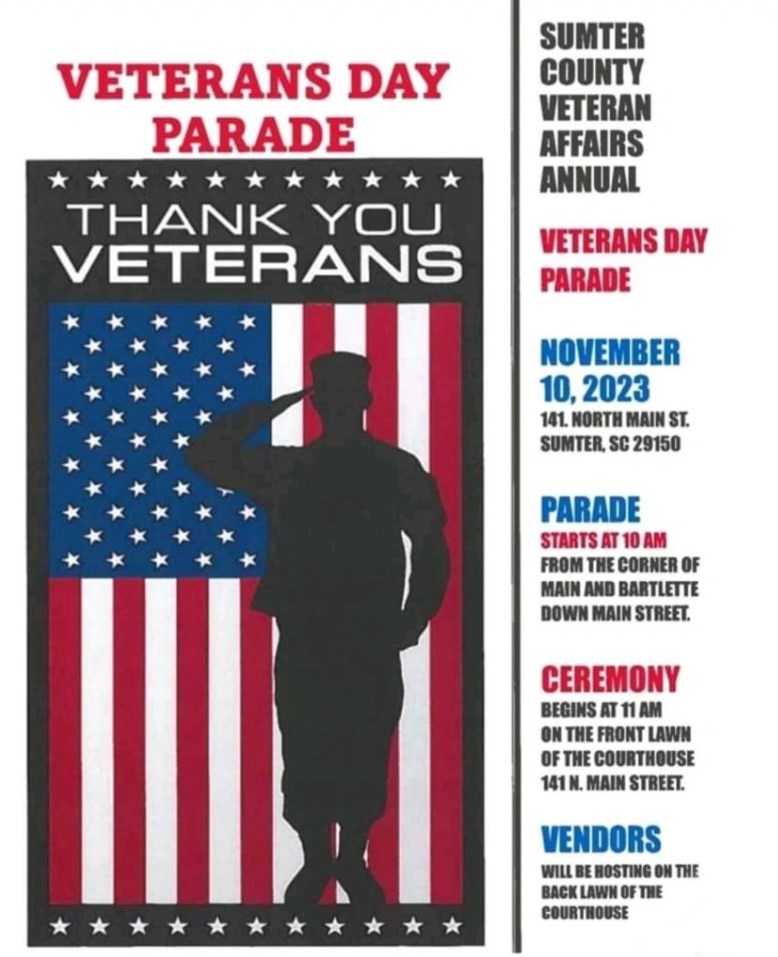 ---
Westminster Memory Care Veterans Day Ceremony
Friday, November 10
886 Park Road
2 PM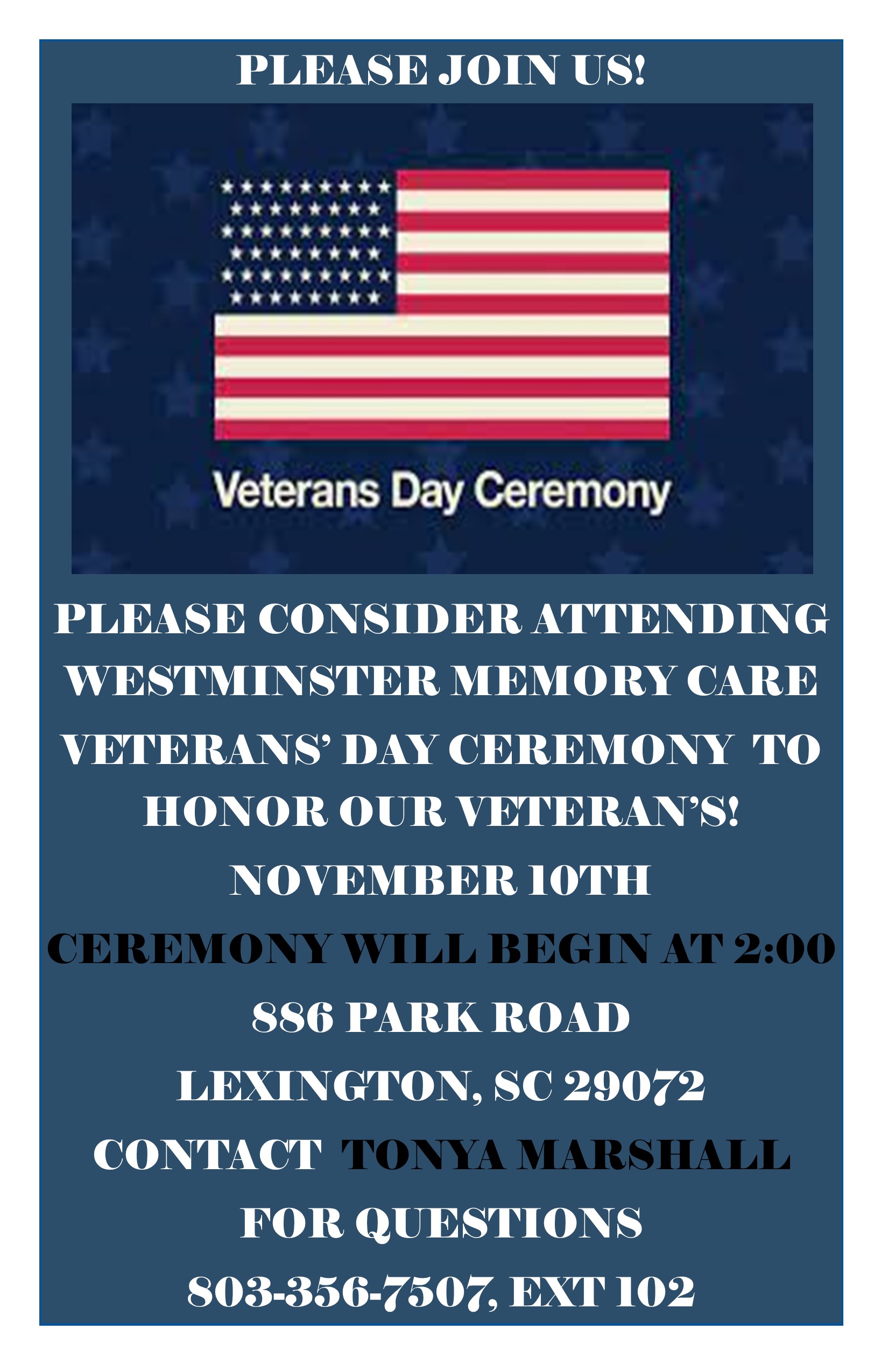 ---
City of Florence
Saturday, November 11
Florence Veterans Park
10:40 AM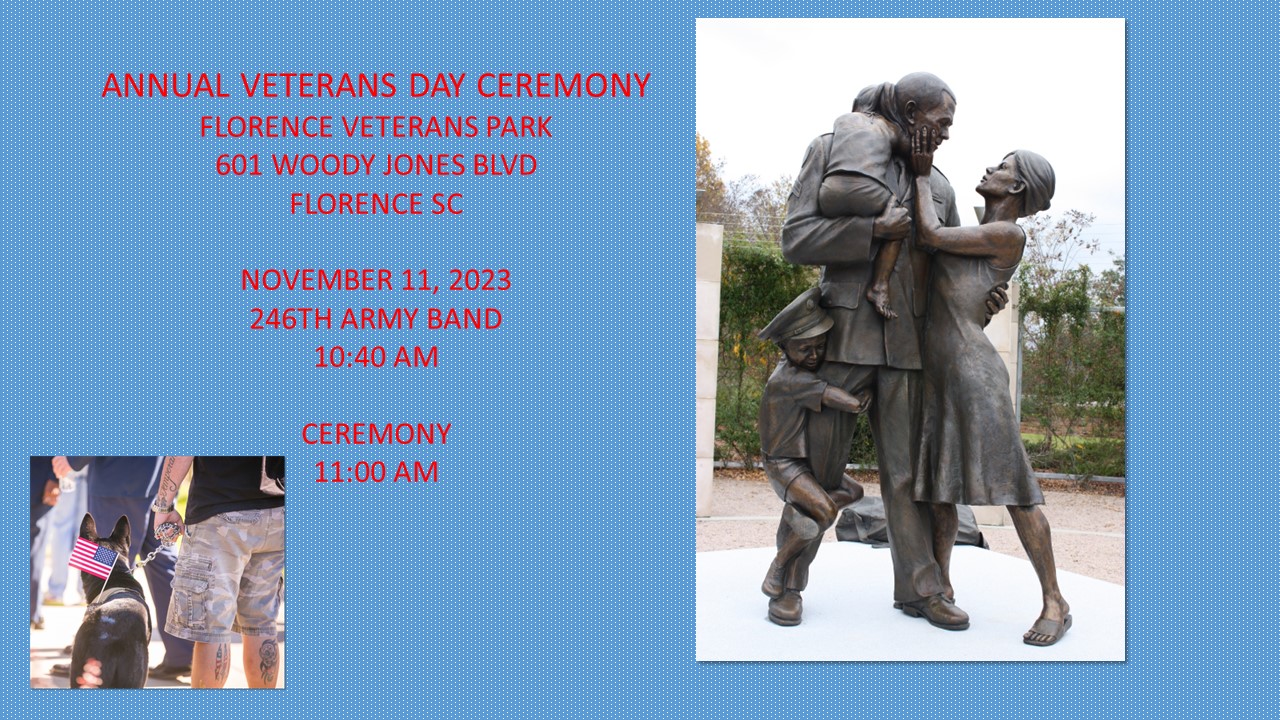 ---
Beaufort County
Saturday, November 11
Beaufort National Cemetery
10AM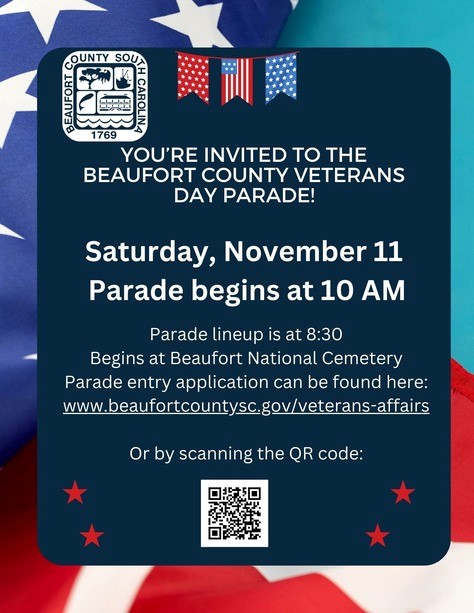 ---
City of Orangeburg
Saturday, November 11
1543 Russell Street
11 AM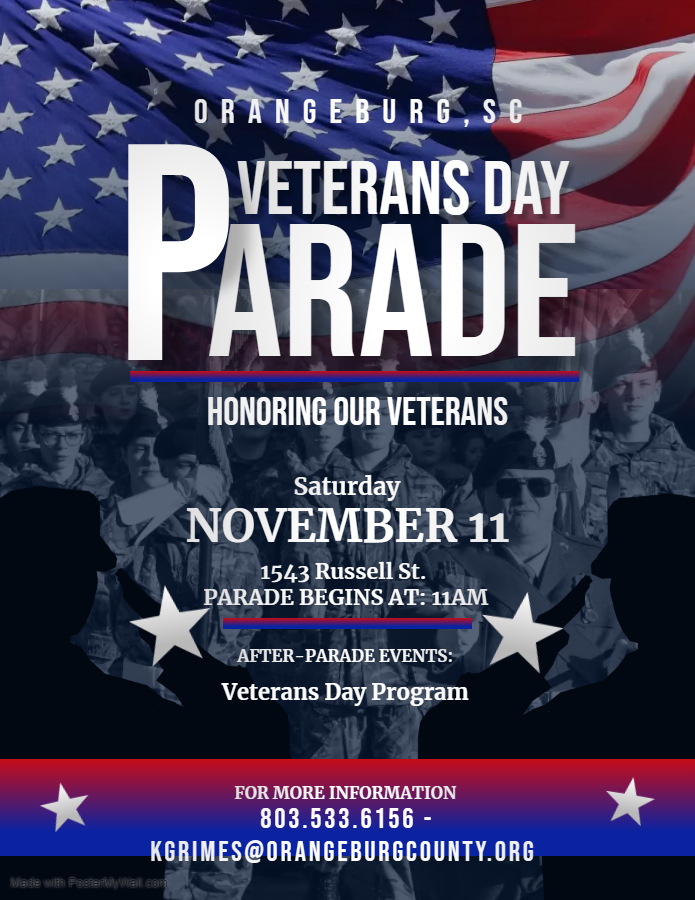 ---
Upstate Warrior Solution Veterans Day Bass Tournament
Saturday, November 11
Lake Hartwell at Green Pond Landing
6 AM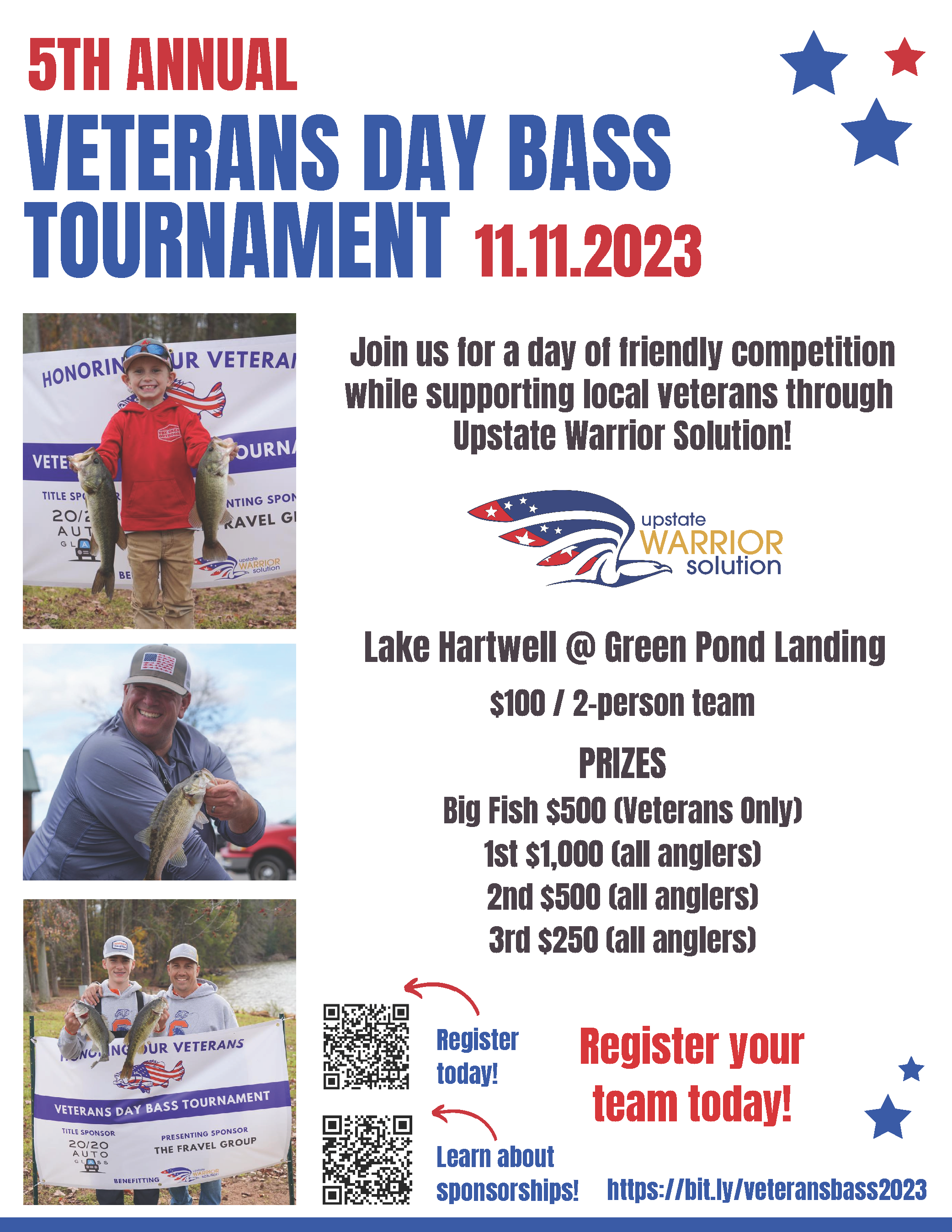 ---
NGU Veterans Day Concert
Saturday, November 11
Turner Chapel
7 PM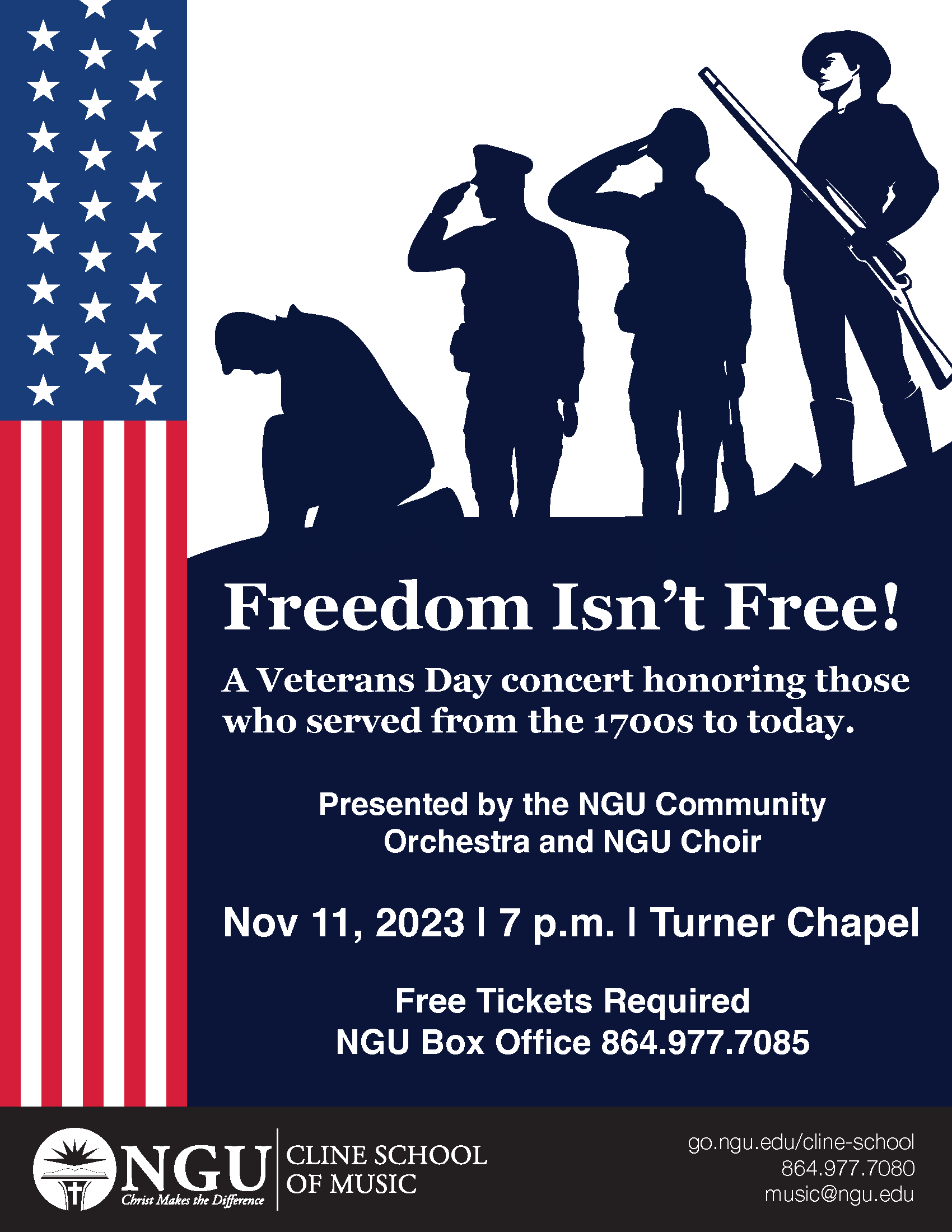 ---
Greenville County
Saturday, November 11
Greenville County Square
11 AM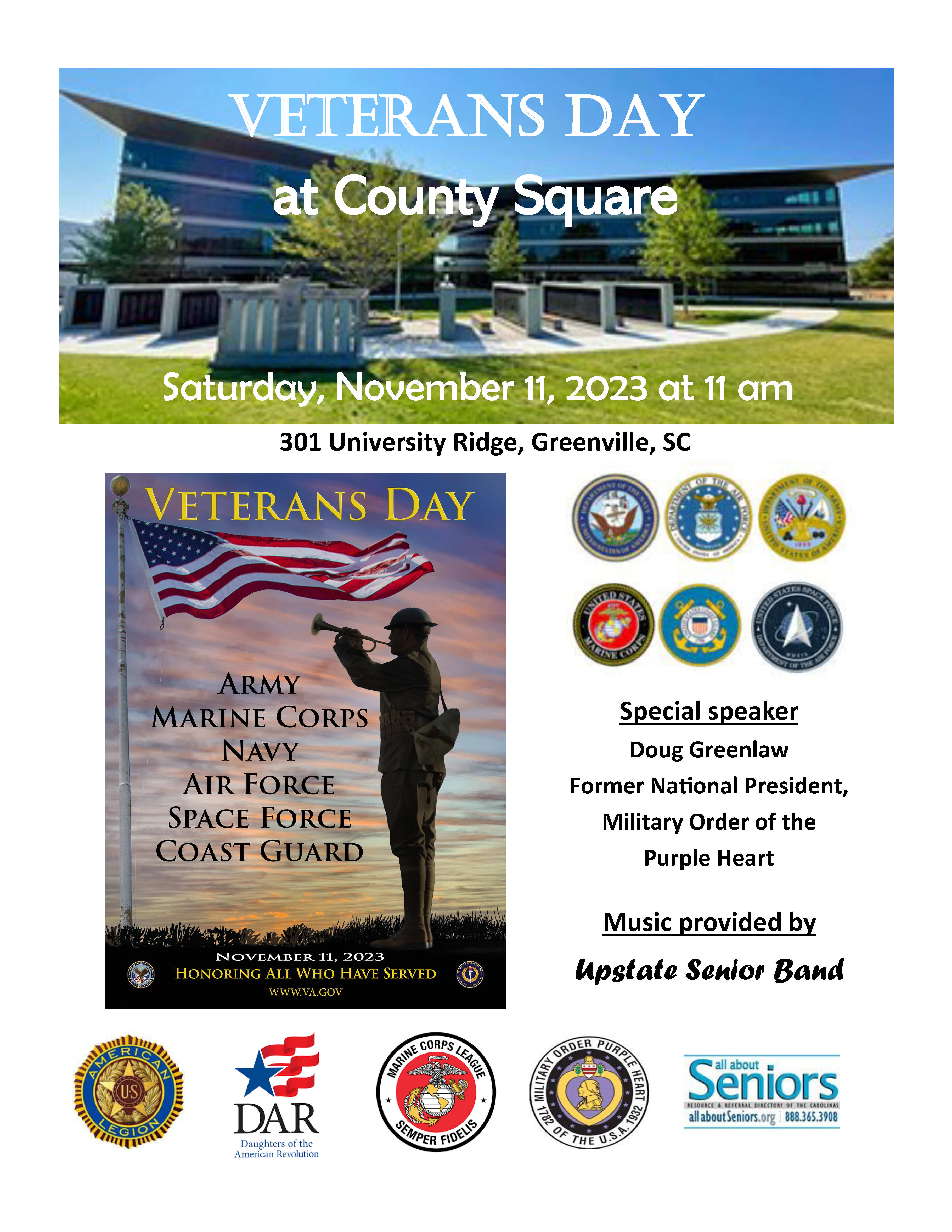 ---
Newberry County
Saturday, November 11
---
Veterans Helping Veterans Ceremony
Sunday, November 12
Rehoboth UMC
5 PM

---
SC Veterans Upstate Salute Concert
Sunday, November 12
Fluor Field
3 PM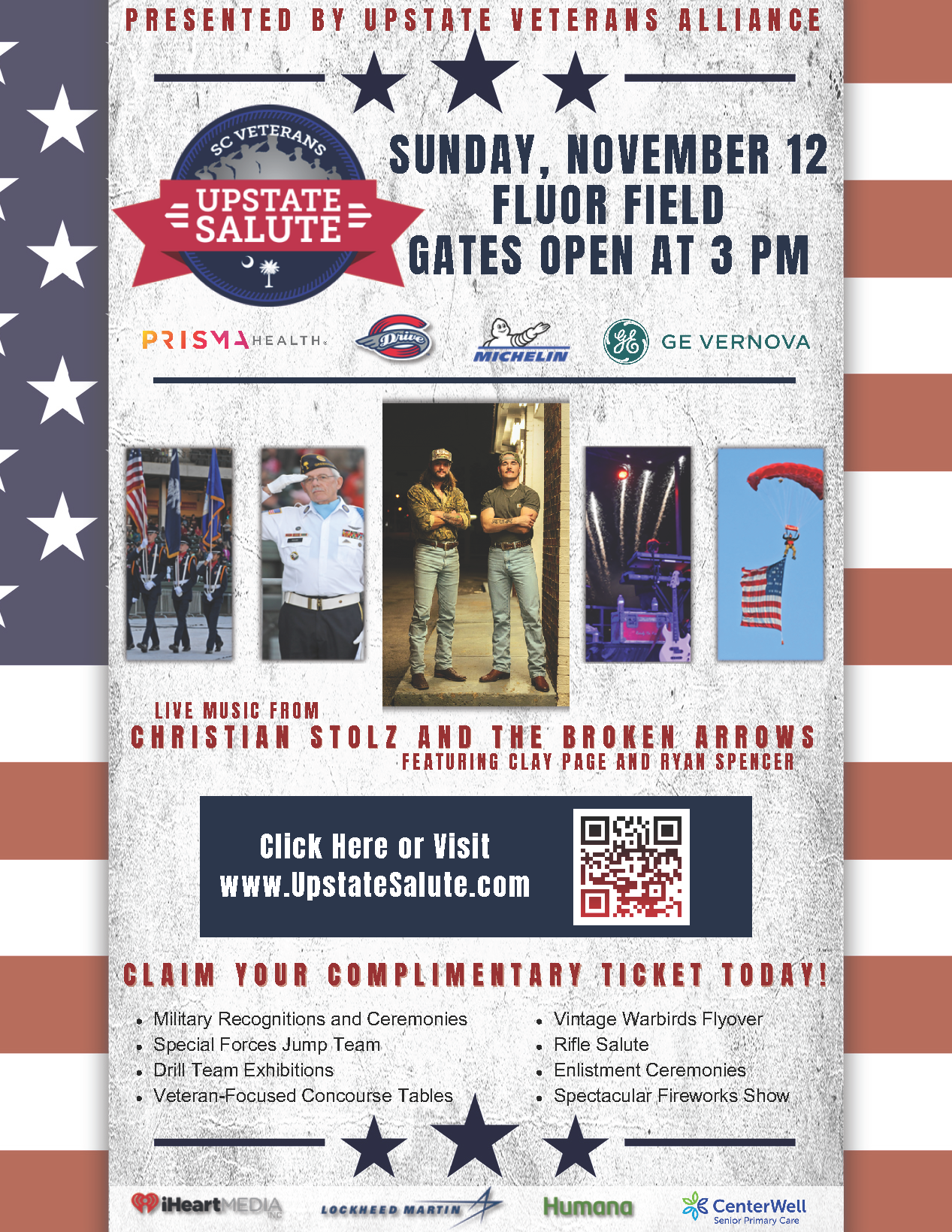 ---
Pickens County Celebrations
Saturday, November 11 and Sunday, November 12
Several Locations
Several Times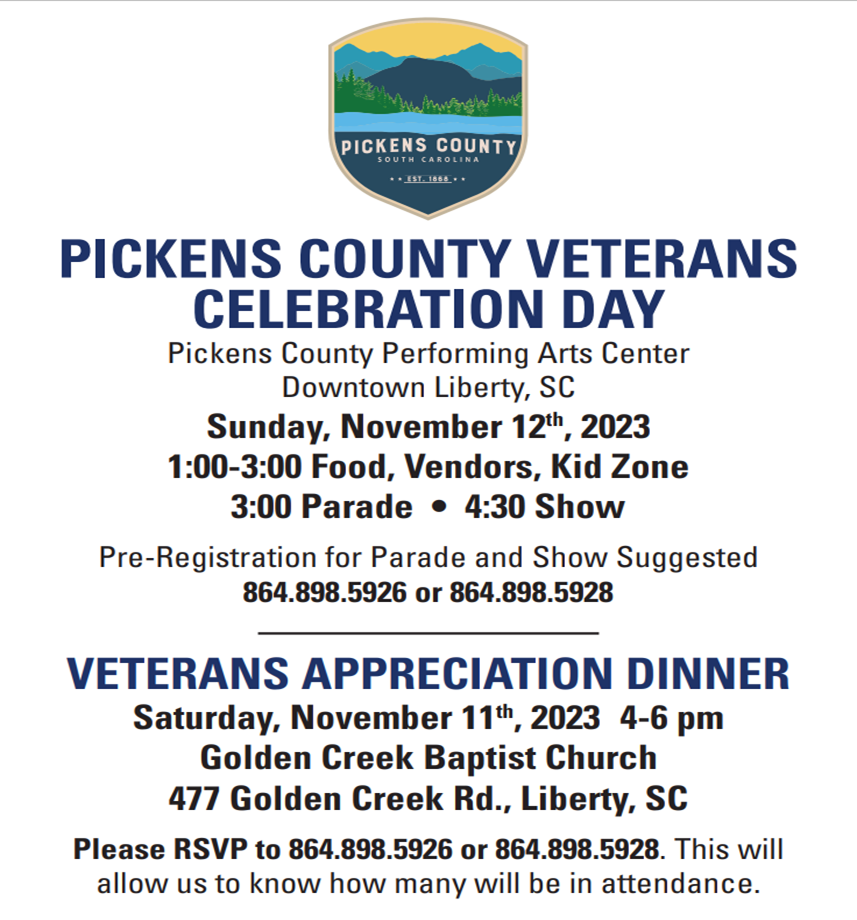 ---
USC Veterans and Military Affairs
Sunday, November 12
700 Lincoln Street
2 PM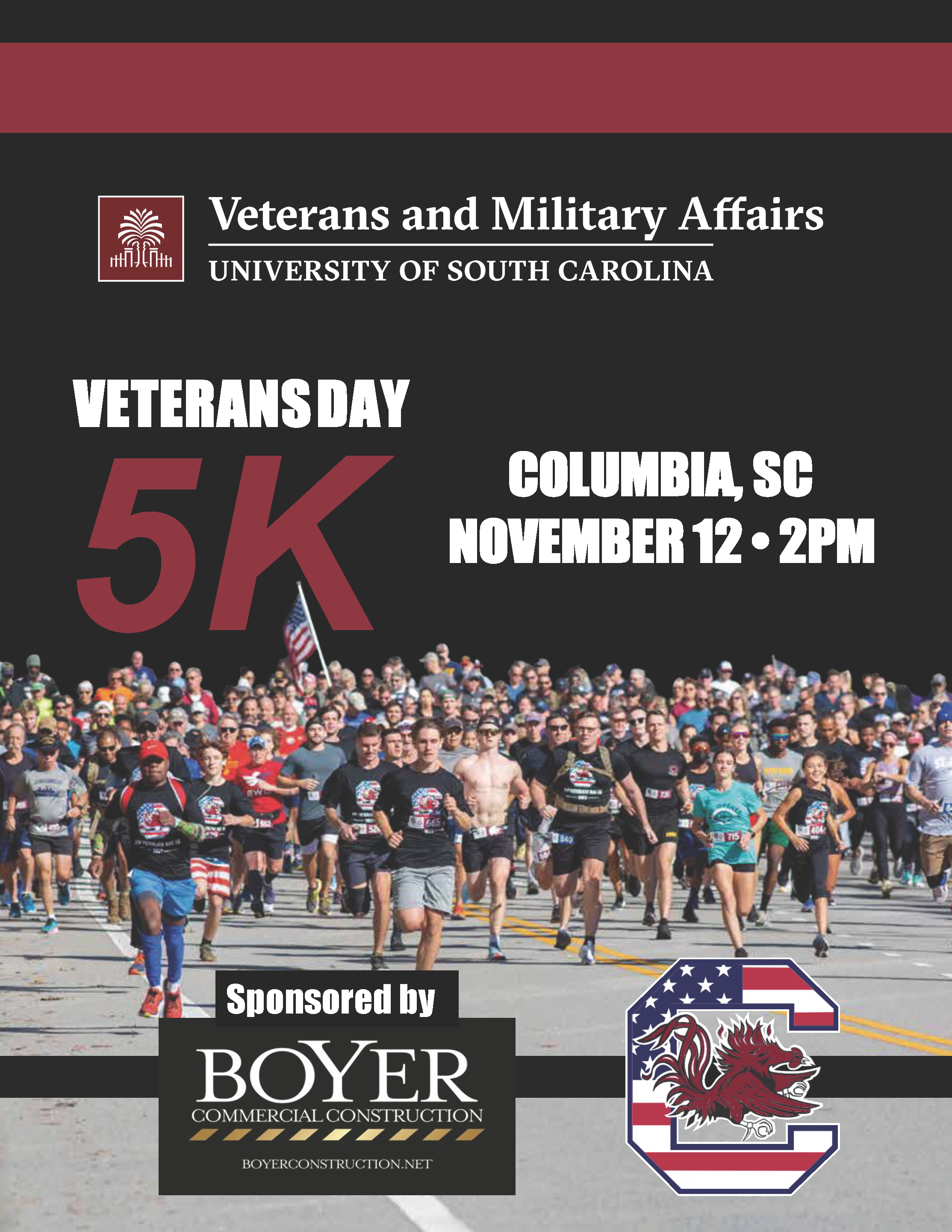 ---
City of Orangeburg
Thursday, November 16
Orangeburg City Gym
10AM -1PM