November 06, 2023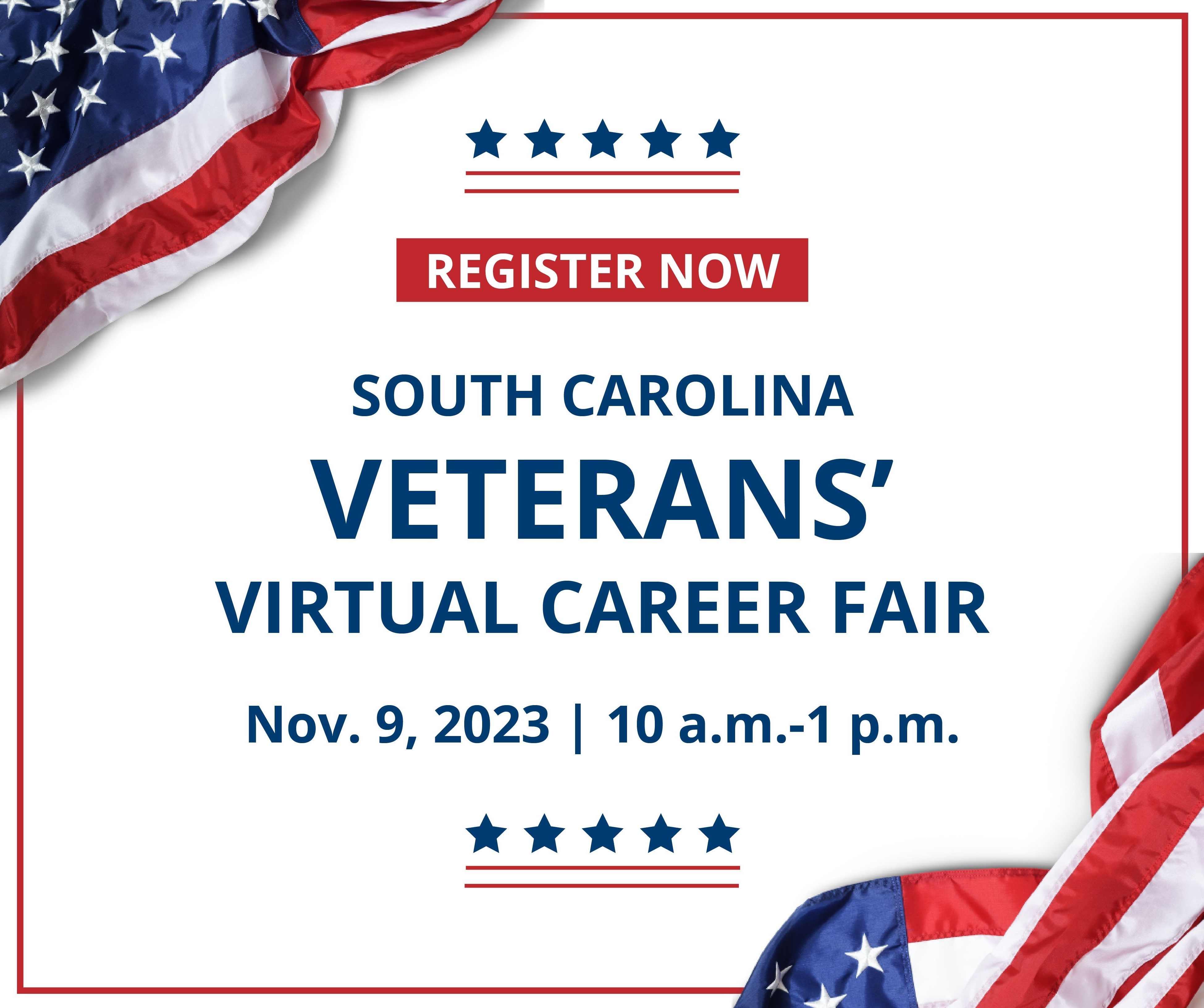 PRESS RELEASE PROVIDED BY THE OFFICE OF THE SOUTH CAROLINA GOVERNOR
COLUMBIA, S.C. – Governor Henry McMaster, the South Carolina Department of Administration (Admin) and the South Carolina Department of Veterans' Affairs (SCDVA) encourage all South Carolina Veterans looking to continue a career of service to take part in the Veterans' Virtual Career Fair Thursday, Nov. 9, from 10 a.m.-1 p.m.
The virtual career fair, the third dedicated to Veterans, provides an opportunity to explore career opportunities with more than 40 state agencies and institutions of higher education.
"South Carolina has a proud military tradition, and we pride ourselves on being one of the most militarily friendly states in the country," said Governor Henry McMaster. "By hiring Veterans, we bring their unique skillsets and proven leadership abilities into state government, helping to enhance our ability to serve the people of South Carolina while also providing us another opportunity to express our gratitude for their service."
Registration for the Veterans' Virtual Career Fair, which will run from 10 a.m.-1 p.m., Thursday, Nov. 9, 2023, is now open. Veterans can register here.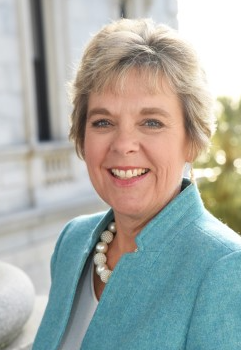 "South Carolina state government is committed to connecting transitioning service members and Veterans to the wide variety of career options available in state government," said Admin Executive Director Marcia Adams. "South Carolina offers careers with a purpose, and this virtual career fair is a way for Veterans to easily connect directly with agencies in state government that have openings both now and in the future."
Participating agencies are recruiting for positions in accounting, engineering, finance, grant management, human resources, health care, information technology, maintenance, security/law enforcement and more.
"Employment is one of the critical transition components for the success of Veterans post-military service. A vast majority of Veterans seek secondary careers rather than full retirement, and South Carolina has proven hiring Veterans and transitioning service members to be top priority," said SCDVA Secretary Todd B. McCaffrey. "The Veterans' Virtual Career Fair is just one of the many resources Veterans can use to connect to businesses seeking those who served for their leadership, teamwork, discipline and work ethic. We want Veterans to continue to make South Carolina their choice to work and thrive."
Each agency will have a virtual booth where job seekers can take part in a video chat or set a time to talk directly with a human resources representative about available openings. Some of the more than 40 participating agencies include:
Aiken Technical College
Coastal Carolina University
College of Charleston
Commission for Minority Affairs
Commission on Higher Education
Confederate Relic Room
Department of Administration
Department of Children's Advocacy
Department of Corrections
Department of Commerce
Department of Disabilities and Special Needs
Department of Health and Environmental Control
Department of Health and Human Services
Department of Juvenile Justice
Department of Labor, Licensing and Regulation
Department of Mental Health
Department of Motor Vehicles
Department of Natural Resources
Department of Probation, Parole and Pardon Services
Department of Public Safety Headquarters
Department of Social Services
Department of Transportation
Department of Veterans' Affairs
Education Oversight Committee
Evans Correctional Institution
Greenville Technical College
John De La Howe School
Lander University
Midlands Technical College
MUSC University
Northeastern Technical College – Cheraw Campus
Patriots Point
PEBA
Public Service Commission
Revenue and Fiscal Affairs
SC Aeronautics Commission 
SC Educational Television Commission
SC First Steps
SC Governor's School for Arts & Humanities
SC Governor's School for Science & Mathematics
SC Human Affairs Commission
SC Office of Resilience
SC Vocational Rehabilitation Department
South Carolina Department of Agriculture
South Carolina Department of Employment and Workforce
South Carolina Department of Revenue
South Carolina Judicial Branch
South Carolina Office of the State Auditor
South Carolina Treasurer's Office
Spartanburg Community College
The Citadel
Tri-County Technical College
University of South Carolina
The state held the first Veterans' Virtual Career Fair in May 2021 and more than 330 Veterans took part.
To register and attend the 2023 Veterans' Virtual Career Fair, visit here.